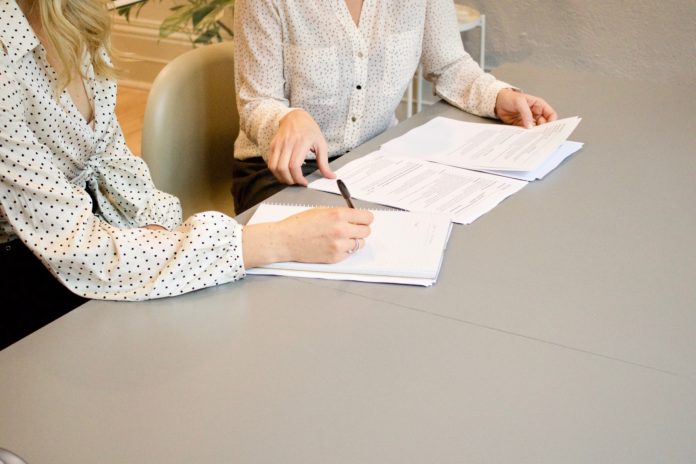 Colorado Legal Services is on track to represent a record-high number of clients seeking help obtaining identification this year, according to CLS' July report. 
According to data released by CLS for its first monthly public report, in the first six months of 2023, CLS' specialized unit, the Colorado ID Project, represented 481 clients, putting it on track to set a new record for the number of clients seeking legal help obtaining legal identification in the last couple years. In 2020, CLS' ID Project represented 556 clients, 571 clients in 2021 and 676 clients in 2022.
CLS was founded in 1925 to provide free civil legal services to low income and elderly Colorado residents. It has 13 offices across the state that help clients with a range of issues including housing matters, family law matters, government benefit programs, certain immigration matters and more. The nonprofit office has a number of special services units to help on specific legal matters including the Colorado ID Project. According to CLS, it has 85 attorneys and 48 paralegals across its offices. 
Executive Director Matt Baca explained that the unit has seen an uptick in demand in recent years and that a lack of legal identification can create a cascade of other issues in people's lives. 
"Identification documents are like oxygen in the sense that you don't think about it much when you have it, but when you don't, you realize really quickly how hard things are," explained Baca. "So the ID Project focuses on helping people get identification documents when there are complicated reasons why they may not have them."
Baca said some examples of when clients have reached out to CLS for help include elderly clients who were never issued a birth certificate or unhoused clients who had their ID documents stolen. Lawyers and paralegals with CLS' ID Project coordinate with clients and government agencies to obtain and complete the necessary documentation to get legal forms of ID. Baca noted the ID Project works with CLS offices across the state as well as partners Metro Caring and the Colorado Coalition for the Homeless which are headquartered in the Denver metro area. 
Without legal ID, which can include things like green cards, driver's licenses or birth certificates, Baca explained, people can be ineligible for government benefit programs or can be unable to work. 
One recent CLS client was a military veteran experiencing homelessness who was unable to get a Colorado ID because he didn't have a copy of his birth certificate from another state, Baca explained. CLS was able to obtain a copy from the state and then get him a form of ID. Baca said that having that ID allowed the client to enroll in a veteran housing program, and receive Medicare and Social Security benefits. Another recent client, Baca said, was a permanent U.S. resident with a green card. She lost her green card but was unable to afford the replacement fee, said Baca. CLS helped her get a fee waiver and obtain a new card which allowed her to work again. 
"What you see in these cases is not only a high volume of them, but just an extraordinary impact that we're having," said Baca. 
Based on the number of clients in the first six months of 2023, CLS predicts the ID Project will serve its highest number of clients since 2020. Baca believes this increase is tied to the growing number of people experiencing homelessness in Colorado. According to data from the Colorado Coalition for the Homeless, from 2012 to 2022, the number of people experiencing chronic homelessness in the state increased 130% from an estimated 1,612 people to 3,703 people.  
"What I would say about the ID Project in particular is that because so many of our clients for that unit are experiencing homelessness, and we've seen the rise in homelessness in the metro area and really across the state, the need has really correlated with that rise," explained Baca. 
The report, released Aug. 21, is the first of a monthly series of reports CLS plans to release going forward. 
Baca, who previously worked in the Colorado Attorney General's Office, took over as CLS' executive director in March 2023 and said he hopes the reports can keep Coloradoans better informed about the work and impact of CLS. The reports will include data on the number of clients CLS has served and will spotlight the impact of various specialized services within the organization. 
According to the report, CLS opened 6,849 new cases for clients from the start of the year through July. That volume comes out to about 80 new cases for each of the organization's 85 lawyers in seven months. Baca said those cases can range from less time-consuming tasks, like helping someone complete paperwork, all the way to representing a client in court. 
"That bottom line number that we mentioned, how many cases have we opened so far, is really important, because it does give you a quick snapshot of the level of need we're seeing," explained Baca who added the monthly reports will also look at what areas of assistance clients are coming to CLS for.  
Of the 833 new cases CLS opened in July, the top categories were housing matters, which accounted for 381 new cases, family and safety issues, with 209 new cases, and consumer-related matters, like bankruptcy or debt collection, with 96 new cases last month. 
Baca noted that demand for CLS' services has only been increasing in recent years and added the organization hopes to keep serving low-income Coloradans and provide a social return on investment to the state through its services. 
"The value back to the state [can be] in helping people avoid losing their home, making sure that people are protected when they're fighting for custody of their kids, or maybe needing to get a protection order against an abusive spouse, making sure that veterans are getting the benefits that they're entitled to or that workers are protected against exploitation," said Baca. 
As a nonprofit, CLS is funded from grants and donations through the Legal Aid Foundation of Colorado. Baca added the CLS also relies on the volunteer efforts of Colorado's legal community and individual lawyers and law firms can get involved by providing pro bono services through CLS.