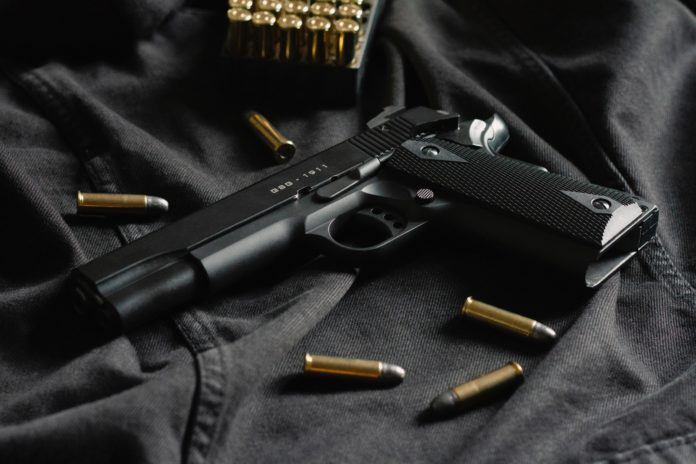 The Colorado legislature has a Democratic supermajority and a slew of laws were passed related to a variety of topics including guns. 
"Today we are taking some important steps to help make Colorado one of the ten safest states, and building upon the ongoing work to make Colorado communities safer," said Colorado Gov. Jared Polis in a press release in April. "Last year, I was proud to sign a comprehensive public safety plan of action into law to put Colorado on track to becoming one of the ten safest states in the nation, and this legislation today will improve public safety and reduce gun violence. I thank the bill sponsors for bringing this common-sense legislation to my desk."
Law Week Colorado caught up with multiple attorneys whose practice may involve firearms and related laws to find out which ones could impact them the most.
Chase Thompson, an associate attorney and criminal defense lawyer at Richards Carrington, said gun law changes could impact his practice in a number of ways, including one involving extreme risk protection orders. Thompson, whose practice also involves civil litigation, said now that more people can file them, it could lead to the firm being contacted more about cases involving ERPOs.
According to the bill summary, under the previous law, a family or household member and law enforcement officer or agency could petition for an ERPO. Under the new law, more groups including licensed medical care providers and educators can file for one. Under an ERPO, if approved, the respondent couldn't have a firearm for a period of time.
"Right now we don't really see a ton 'Red Flag' cases — we do get them occasionally," Thompson said, who would typically represent the respondent. "There's definitely not the amount that you would think is out there based on popular discussion about the subject."
Another new law that could impact Thompson's practice is Senate Bill 23-168, which opens certain groups in the firearms industry to liability actions for harm caused by guns. According to the bill summary, the law, which goes into effect Oct. 1, takes out the limitation of the current law limiting product liability actions against manufacturers of guns and ammunition where there was a defect in the design or manufacture of them.
According to the bill summary, the act defines the terms "firearm industry member" and "firearm industry product" and requires each industry member engaged in the manufacture, distribution, importation, marketing or wholesale or retail sale of an industry product in the state to implement reasonable controls related to the product.
"That one I think maybe has the potential for the biggest shakeup," Thompson said. "We don't know if it's going to actually play out that way."
Thompson added those getting sued could be gun manufacturers and even commercial retailers. His firm would typically represent the firearm industry members. 
Thompson, who is also licensed in Kansas and Wyoming, said overall, Colorado is trending toward more restrictions, referring to the Democratic supermajority. According to a study by Guns & Ammo, Colorado ranked the 12th worst in the nation for gun owners.
Sam Kornfeld, of Keep Law Firm in Fort Collins, Colorado, specializes in multiple areas including firearms law which includes rights restorations, sealing expungements and firearms transfers, said his practice concerning guns has been steady. 
He added Colorado could be edging toward the more extreme end when it comes to strictness involving gun laws in the state. 
And with Colorado having a supermajority of Democrats in the legislature, will gun laws become even more strict?
"It's hard to tell," Kornfeld said, noting the failure of the assault weapon ban earlier in 2023, making it hard to speculate. "I certainly know [there will] be attempts to further restrict gun rights in Colorado. How successful they are is the open question."