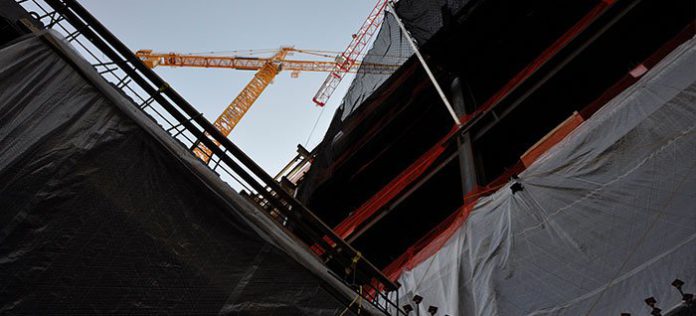 The Occupational Safety and Health Administration has come under fire for lax enforcement and a lack of guidance on how employers should protect workers from COVID. But big changes are expected at the agency under President-elect Joe Biden and his labor secretary nominee, Marty Walsh. Attorneys predict that under the new administration, OSHA will have more inspectors, a bigger budget and will issue new standards on handling the pandemic.
OSHA UNDER TRUMP
OSHA under the Trump administration has been "somewhat of a rudderless ship," said Sherman & Howard member Pat Miller. 
OSHA has been without a permanent leader for the entirety of President Donald Trump's term. In November 2017, Trump nominated former FedEx Ground executive Scott Mugno to head the agency as assistant secretary of labor for occupational safety and health, but he was never confirmed and finally withdrew from consideration for the position in May 2019.
"What you saw from OSHA was a lot of the enforcement decisions were left to regional and, in some cases, area offices," Miller said. "Very few, if any, new standards were promulgated in the last four years."
Fisher Phillips partner Kristin White said the past four years have been characterized by a drop-off in enforcement. A few regulations issued at the end of Obama's second term were left on the books but largely unenforced, she said, including an anti-retaliation rule to protect employees who report workplace injuries or illnesses. 
The number of OSHA inspectors also reached record lows over the past four years. In January 2019, the agency had only 875 compliance safety and health officers, down from more than 1,000 in 2010, according to the National Employment Law Project. The number of inspections to measure workers' exposure to dangerous chemicals, heat levels and combustible dust explosions dropped by at least 20% between 2016 and 2018.

BIDEN'S PICK
Attorneys have been looking at the record of Walsh, the mayor of Boston, for clues about what to expect from OSHA and the Department of Labor in the next four years. 
Prior to becoming mayor, Walsh was the head of a Boston construction union. His nomination has earned praise from some of the country's biggest unions and labor leaders, including CWA, AFSCME and AFL-CIO President Richard Trumka. Walsh is also the son of Irish immigrants, and his working-class bona fides place him in sharp contrast with current labor secretary Eugene Scalia, a former management-side attorney. 
"With that type of background, we do expect OSHA to take more of a pro-employee stance compared to the Trump administration, which was pro-employer," said Jennifer Jaskolka, corporate safety and industrial hygiene manager and assistant general counsel at Xcel Energy.
"But with that said, Mayor Walsh has made a name for himself as being a flexible leader and has been able to make great strides working with corporations and management as well as unions," she added. 
Jaskolka said that Walsh is "very supportive of LGBTQ worker rights as well as equity in the workplace and immigrant rights. So, we're hoping that he's going to be the type of leader who builds consensus and unity."
During his time as mayor, Walsh pushed for equal pay for women and people of color, and in 2019 he testified at the Massachusetts state capitol for a pay transparency and equity bill. "It will be interesting to see how that may play in his policies," White said, "because he talks a lot about implementing strategies to try to close the pay gap and close the opportunity gap between gender and race."
WHAT TO EXPECT
One of the first workplace safety-related changes to expect under the Biden administration, according to attorneys, is the creation of an emergency temporary standard for COVID that would spell out employers' responsibilities to protect workers during the pandemic.
According to White, many are expecting the emergency temporary standard to be issued in the first 30 days of Biden's presidency. While nobody is certain at this point what the standard would require, Miller said it would probably mandate employer testing, masks and social distancing — measures that are already recommended by the Centers for Disease Control and Prevention and that are enforceable at the state and local level but have not yet been adopted as requirements by OSHA at the federal level.
OSHA's emergency temporary standard might borrow from the emergency worker safety standards adopted by certain states, including Virginia, California, Michigan and Oregon. White speculated the federal standard could take its cues from Virginia's first-in-the-nation emergency standard, which requires employers to have a written COVID prevention plan and an assessment of workplace hazards.
Without an emergency temporary standard, OSHA has relied on its General Duty Clause to enforce workplace safety violations during the pandemic. The agency has also put out some limited guidance for COVID, but it's largely unenforceable. White said the lack of one uniform rule for COVID has made it harder for employers to operate in multiple states, many of which have adopted their own rules and guidelines for the pandemic.
"From what I've seen, there's been a lot of confusion and uncertainty," Miller said. "One thing an emergency temporary standard — good or bad, strong or weak — will do is provide, hopefully, some clarity as to what employer obligations are."
Biden's presidency could also bring a permanent infectious disease standard, according to White. Work on a standard for infection control measures began back in 2010, but the effort was relegated to the agency's long-term agenda under Trump. 
Attorneys expect renewed enforcement of anti-retaliation rule and a return to Obama-era electronic reporting rules. OSHA enforcement is also expected to be strengthened under Biden, who vowed on the campaign trail to double the number of OSHA inspectors, and budgets are likely to increase.
"For the last four years, OSHA has been underfunded, and I believe that there will be additional funding directed to OSHA," Jaskolka said, "which means that there may be some other regulatory standard changes to ensure safe and healthy workplaces."
HOW TO PREPARE
To prepare for the transition, employers and legal departments should brush up on the CDC guidance regarding workplace COVID exposure, said Miller, and they may want to look at some of the emergency standards adopted in California, Virginia and elsewhere.
"That will probably position them pretty well for what may be coming down in terms of emergency standards," Miller said.
White recommended employers look back at Obama-era policies to prepare for what's ahead. "I would start dusting off some of the practices that we had from four or five years ago and start thinking along those lines again," she said. In addition to workplace safety rules, Biden's approach to joint-employer rules and independent contractors is likely to resemble Obama's.
Jaskolka said employers should make sure their company's safety and health policies and programs are up to date and their workforce is trained on the policies. She recommended periodically sending out reminders and bulletins of their obligation to abide by safety and health programs and policies. 
"I would also conduct some internal training on how to interact with OSHA at the worksite," Jaskolka said, "so if there is an investigation, the frontline employees who are first to interact with the compliance officer understand the process and understand what OSHA can and can't ask for."
—Jessica Folker