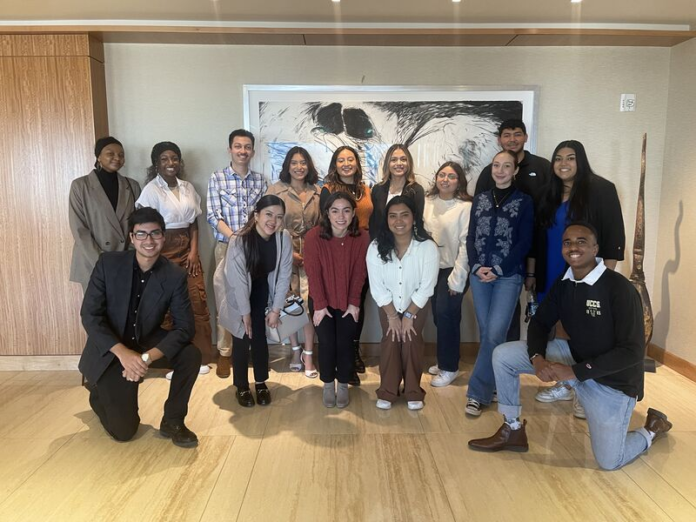 Founded in 2014, the Law School… Yes We Can! program in Colorado continues as a gateway to help get more diverse students in the legal field.
The program, started by Colorado U.S. District Court Judge Christine Arguello, is geared toward helping students who are in underrepresented communities become attorneys. 
The program focuses on networking, supporting undergraduates' work and leading them to law school. The program also offers scholarships for those wanting to take the LSAT. Currently, they have 75 active fellows. 
When the program first started it had about 10 students and it was geared toward college freshmen. Now some law school students are even in the program.
"It is really the long haul to get students in that pipeline to law school and to become lawyers in the community," said Dr. Kimberle Jackson-Butler, the executive director of the program. "It ultimately judges if that's their desire as well."
Other offerings from Law School… Yes We Can! include programming and workshops for fellows on a range of topics and helping them network with mentors and other law firms in Colorado. Programming focuses on everything from creating LinkedIn profiles to talking about what it's like being in law school and even LSAT prep.
"Speed lawyering" is another program that's part of Law School… Yes We Can!, which works like speed dating. Essentially lawyers and judges sit at a table where fellows have one-on-one conversations with them. 
"It really is a nice way to introduce our fellows to the protocol and having conversations with attorneys and judges and really asking them questions that they probably would not be able to ask anyone else," Jackson-Butler said. Speed lawyering is done once a year. 
Multiple large Colorado law firms work with the program, committing time, expertise and funding. Many of the workshops are online, but for in-person events many of Law School… Yes We Can! partners open up their space for the program to use while helping recruit mentors for the program.
Each fellow has multiple mentors. They can be someone in their second or third year of law school, starting out in their career, in the middle of it, senior attorneys, judges, or retired legal professionals. 
Funding for it comes from grants, donations, sponsorships and fundraisers. One of its major fundraiser events, Building Futures, will be held May 16 at the Denver Museum of Nature & Science. Colorado Attorney General Phil Weiser will be the keynote speaker. 
Everything for the fellows is free in the Law School… Yes We Can! program. 
"They are amazing students," Jackson-Butler continued. "These students have stories about their upbringing … we've got a number of students that came here [that] did not speak English. And first-gen to graduate high school, kind of all of those firsts."
One of the students that will be speaking at the upcoming Building Futures event, Gregory Abukar-Duru, told Law Week the program has been very helpful.
"Law School… Yes We Can! has created a program that I can actively [utilize] to better understand the field of law, while networking with the entire community of Colorado," Abukar-Duru, who is a sophomore at the University of Colorado Colorado Springs, wrote.
Abukar-Duru added he hopes to get into Yale Law School.
"I have also cultivated a relationship with my mentors, so they can give me personalized advice for my undergraduate career and advice for the future," Abukar-Duru wrote. "In just two years I have coordinated with lawyers that go to my ideal law school, possible internship entries and known career goals for the future."
According to statistics provided by the University of Colorado Law School and the University of Denver Sturm College of Law, in recent years there has been an uptick in first-year diverse students enrolling when it comes to race and ethnicity.