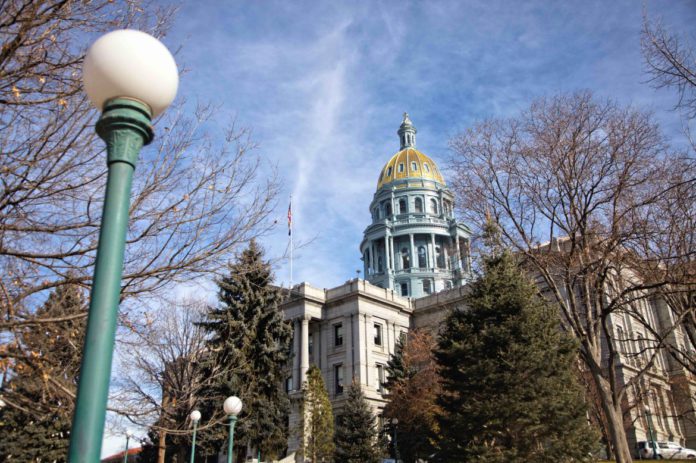 Colorado's construction industry last had major changes to the defects litigation landscape in 2017 when a legislative bill and a state Supreme Court decision gave some protection to industry players. A new bill benefitting property owners that passed out of the Senate Judiciary committee last Wednesday has the construction industry nervous about exposure to litigation over defects. 
Senate Bill 138 extends the time after a project is finished during which a property owner can have a claim — called a statute of repose — from six to 10 years. It also changes when the separate statute of limitations to file a claim starts running. Currently, a property owner has two years from when they discover a problem. 
The bill changes that trigger to start the two years from when a property owner discovers the source of the problem — in other words, knows it's due to a construction defect and not normal wear and tear on the property. Senate Bill 138 also clarifies both the statute of repose and statute of limitations are subject to statutory and equitable tolling
Property owners who testified to support the bill shared tales of discovering problems with their homes where builders had used Band-Aid repairs to lead them to believe the problem was fixed until the statute of limitations for filing a defect claim ran out. Sponsor Sen. Robert Rodriguez told the committee he believes actors in the construction industry overall have good intentions to build reliable projects. He said as the owner of an aging home built in the 1940s, he understands problems that come up aren't always because of a faulty build.
"The problem is there are bad actors that make the construction industry look bad, and what I'm trying to do is find solutions for that," he said. After the hearing, he told Law Week he wants Senate Bill 138 to protect average homeowners who don't have sophisticated knowledge about their rights under construction defects law. 
Opinions about the bill follow a few distinct patterns that were familiar by the end of the hearing. Whether Senate Bill 138 will chill Colorado's construction market remains a point of disagreement between property owners and lawyers on opposite sides of defect claims. Lawyers and participants in the construction industry who oppose the bill say prolonged exposure to liability for construction defects is likely to lead to increased insurance prices and ultimately higher costs of development. 
Amy Kiefer Hansen, who chairs Polsinelli's real estate practice and represents developers, told Law Week that because the cause of a construction problem is often at the heart of defects claims, changing the two-year limitation period's trigger to discovering the source of a problem could create a situation where the statute of limitations never really starts or ends because the thing that's meant to trigger it is the source of litigation.
"If the statute of limitation doesn't start to run until [the cause] is determined, that's where I think you potentially would have a scenario where the statute never ends," she said.
But at the hearing, proponents said the economy has had more to do with recent fluctuations in the construction market than changes to the defects litigation landscape. 
Hearn & Fleener partner Shane Fleener said the construction industry blamed a late-2000s slump on construction defects litigation, and when the market picked up again attributed the boom to a 2017 bill that required permission from homeowners association members before its board files a defect claim. 
"We hear that all the time, and I have not seen direct data supporting that," Fleener said. "I would urge you not to conflate causation with correlation." He said he believes the economy's recovery and population growth in Colorado fueled the recent upturn.
But lawyers representing the construction industry — contractors, engineers, builders — said growth in development since two 2017 law changes has been too sharp to be coincidental. HB17-1279 required homeowners association boards to get permission from a majority of their members before filing construction defect actions, and lawyers involved in the construction industry have said the law made builders and developers more willing to build condominiums because they have felt less exposed to liability. 
"It was not just the recession that kept us from building condos," said Ted Leighty, chief executive officer of the Colorado Association of Home Builders. "In 2017, when we passed 1279, we were at 2 to 3% of the marketplace on condominiums. We're at 12% now." He also mentioned a 2017 Colorado Supreme Court decision as a development that reduced builders' exposure to construction defect litigation. Under the Common Interest Ownership Act, the court ruled a developer had the right to consent to a change in a homeowners association's agreement to arbitrate construction defect claims.
A few dozen other states have a 10-year statute of repose, and committee chair Sen. Pete Lee seemed to briefly stump a construction lawyer testifying with a query about why opponents of Senate Bill 138 believe it would damage the construction industry as much as they say if a 10-year statute of repose has not caused an apocalypse in other states.
"My practice is in Colorado, so I have to admit I don't know off the top of my head what the exact statutes of limitations are in other states," said John Mill, a member at Sherman & Howard. "I'm not saying all construction would come to a halt; I'm not positing that kind of disastrous situation. I am saying that if this bill were to pass, it is my opinion as a construction lawyer representing construction professionals for many years, that they would substantially view that as a negative factor that increases their risk."
—Julia Cardi