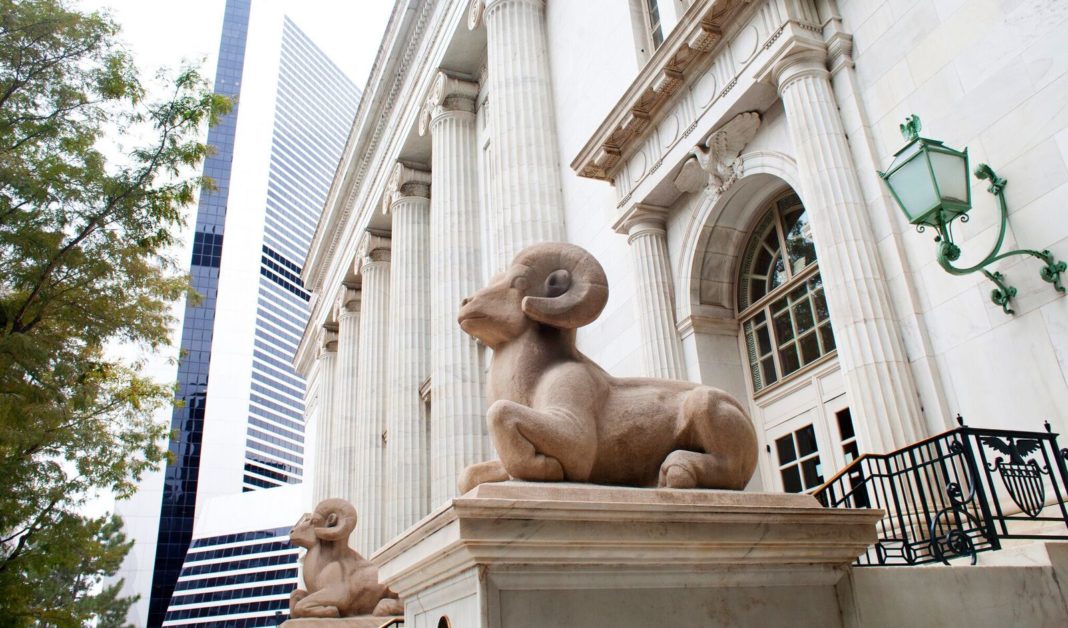 Editor's Note: Law Week Colorado edits court opinion summaries for style and, when necessary, length.
Moses-El v. City and County of Denver, et al.
During the evening of Aug. 15, 1987, T.S. attended a party at a friend's house, two doors from her own home in Denver. At about 2:15 a.m., T.S. returned home and fell asleep on her living room couch
Minutes later, an assailant entered her home and repeatedly raped and severely beat her. The beating fractured T.S.'s facial bones and swelled her eyes shut. During the attack, T.S. temporarily lost consciousness. After the assailant left, T.S. went to her sister's home, arriving at about 3:30 a.m. Her physical condition was such that her sister didn't immediately recognize her. T.S. described the physical attack, and her sister's boyfriend, Floyd Wesley Howard, called the police.
The police arrived at about 3:50 a.m. T.S. told an officer "that she did not get a good look at [her attacker] because it had been dark and the lights were out." She mentioned that two men at the party — "L.C. and Earl" — had slicked-back, wavy hair, like the rapist. An ambulance took T.S. to the hospital.
A few hours later, when T.S.'s sister asked who had attacked her, T.S. replied, "Darnell, Earl, L.C." — listing three men who had been at the party. T.S. gave the police the same names. More than a day later, while still in the hospital and medicated, T.S. had a dream in which she "re-lived" the attack. Based on that dream, she identified Clarence Moses-EL, a neighbor who hadn't attended the party, as her attacker.
Three days after the attack, the authorities arrested and charged Moses-EL with first-degree sexual assault, second-degree burglary and second-degree assault. The Denver Police Department had earlier collected vaginal swabs from T.S., prepared a rape kit and obtained some of T.S.'s clothing. Moses-EL alleges that he repeatedly asked his defense counsel to obtain DNA testing of this evidence, but his counsel refused.
In the following investigation, Dr. Kathren Brown-Dressel, a forensic serologist employed by the Denver Police Department, conducted blood-type testing from vaginal swabs collected from T.S. The swabs contained concentrations of semen and sperm.
In April 1988, Moses-EL's case was tried to a jury. Brown-Dressel testified that, due to the antigens found in the samples, no male, including Moses-EL, could be excluded as a suspect. Moses-EL's counsel didn't offer competing expert testimony.
Moses-EL didn't testify at his trial and the jury ultimately convicted him on all three charges. The court sentenced him to 48 years on the sexual-assault conviction and 16 years each for the other two convictions, all to be served concurrently.
In August 1992, four years after his conviction, Moses-EL filed a pro se Rule 35(c) motion in Colorado state court, arguing that his trial counsel had provided ineffective assistance by choosing not to obtain DNA testing. The trial court denied the motion without a hearing. But in September 1993, the Colorado Court of Appeals reversed the trial court's decision and remanded the case for a hearing on the ineffective assistance of counsel claim, as well as to determine whether the samples were still available for DNA testing.
On Nov. 11, 1993, DPD learned that the trial court was still in possession of the rape kit and clothing from T.S.'s 1987 assault. On Nov. 20, 1993, the evidence was reentered into DPD's Property Bureau to evaluate whether DNA remained available to analyze. That same day, Detective James Huff received a notice of this development.
Moses-EL's counsel requested that the evidence be preserved until Moses-EL could hire a laboratory to conduct DNA testing. Moses-EL began raising funds from his fellow inmates and by 1995 had raised the $1,000 necessary for testing.
In July 1995, Ann Perry, a serologist for DPD, determined that the samples were still available. Perry prepared the samples for shipping to the DNA laboratory by packaging them in a sealed box marked "DO NOT DESTROY" and notated in a computer entry, "HOLD FOR DA ROBIN WHITLEY." Perry never advised Huff of the need to preserve the evidence.
On Oct. 5, 1995, R. Cubbage, a DPD Property Management Bureau technician, sent Huff a printout of the invoices of case evidence in the department's possession and asked whether he should hold, destroy or sell the evidence. Included within the listings in that printout was the evidence from T.S.'s attack.
Huff looked at the invoice and saw that it included evidence from an August 1987 case. He didn't read the "comments" section of the invoice, which stated "HOLD FOR DA ROBIN WHITLEY." He assumed that the evidence would no longer be needed and marked it for disposal.
Huff testified that the DA's Office usually advised him directly when evidence needed to be saved. Neither Perry nor Whitley told him of the need to "hold" this evidence. Huff also testified that he didn't know that Moses-EL's case was still active as two years had passed since he had been notified that case evidence was being reentered into DPD's Property Bureau.
On Nov. 2, 1995, the prosecution and defense jointly stipulated the release and shipping of the rape kit and clothing to a lab in California for DNA testing. That same day, the court ordered the release of the evidence for testing which, Moses-EL asserts, required the defense to promptly ship it by Federal Express.
Moses-EL's counsel didn't pick up the package for shipping that day. Instead, his attorneys deferred retrieving the evidence until they could obtain and include a saliva sample from Moses-EL. Moses-EL's attorneys had to await his transfer "to a Denver facility" before they could get his sample.
On Dec. 3, 1995, after another month passed with Moses-EL's attorneys failing to collect the package, Cubbage retrieved the invoices marked for property destruction and had them destroyed, including the evidence from T.S.'s attack. In January 1996, Moses-EL's attorneys were notified.
In May 1997, the district court again denied Moses-EL's Rule 35(c) motion.
In April 2012, more than twenty years after T.S.'s assault, L.C. Jackson — one of the three men whom T.S. had originally identified as having been at the party — sent a letter to Moses-EL. The letter stated that Jackson had "a lot on [his] heart" and wanted to bring "what was done in the dark into the light."
Since his 2007 conviction, Jackson has been serving 135 years in Colorado's prison system for the 1992 rapes of a mother and her daughter nearby five years after T.S.'s assault.
Jackson asserted that on the night of T.S.'s attack, he left his girlfriend's party at which he and T.S. had been drinking, entered T.S.'s home, engaged in consensual sexual intercourse with T.S. and then beat T.S. repeatedly after becoming upset with her. Based on this information, in December 2013, Moses-EL filed a second Rule 35(c) motion asking for a new trial.
In September 2014, the district court granted Moses-EL a preliminary evidentiary hearing based on his Rule 35(c) motion. At this hearing, Bonnie Benedetti, the then chief deputy DA, questioned the credibility of Jackson's admissions, noting that the statutes of limitations had run out for the charged crimes. At Moses-EL's request, the court brought Jackson from prison to testify in the Rule 35(c) hearing.
Before the hearing, Benedetti and Jeffrey Carroll, an investigator with the DA's Office, visited Jackson in prison and issued him a Miranda warning. Carroll told him that he could face charges based on the admissions that he made and Benedetti told Jackson he could be charged with perjury. Jackson wrote a note recanting his earlier statements but later claimed that their statements during the visit "[c]onfused" and "spooked" him.
Three days after visiting Jackson, Benedetti requested that the district court appoint Jackson his own counsel to protect his right against self-incrimination. She asserted that the DA's Office could still prosecute Jackson for kidnapping T.S., because, in Colorado, kidnapping has no statute of limitations.
In late July and early August 2015, the court held Moses-EL's evidentiary hearing. Jackson, now represented by counsel, returned to his earlier position that he had consensual sex with T.S. and beat her after getting upset with her. Jackson testified that he regretted writing the recantation note for Benedetti and Carroll and had done so because they had intimidated him.
In December 2015, based on Jackson's testimony, the district court issued a written order vacating Moses-EL's convictions and granting him a new trial. The court then released Moses-EL on bond.
Moses-EL alleges that before his second prosecution, Benedetti and Carroll fabricated witness evidence to generate probable cause to charge Moses-EL again by encouraging Howard, the boyfriend of T.S.'s sister at the time of T.S.'s assault, to testify that T.S. had identified Moses-EL as her assailant on the night of the attack. According to Moses-EL, Howard had never previously recounted this fact to investigators.
Carroll first called Howard in May 2015. During that call, Howard told Carroll that he "did not recall a lot about the incident" but "believed that T.S. had said she was assaulted by 'Bubba,' who he knew to be the same person who was sent to prison for the assault." Moses-EL's nickname at the time was "Bubbles." Howard also said that his confidence in this memory was a "1 out of 10, with 1 being the least sure."
After Moses-EL had been out on bond for nearly a year, the government retried him for T.S.'s assault and rape. The jury ultimately found Moses-EL not guilty on all charges.
In December 2017, Moses-EL filed this federal suit. Separate groups of defendants moved to dismiss: DA Mitchell Morrissey, Benedetti, Whitley, Communications Director Lynn Kimbrough and Carroll; the City and County of Denver and Brown-Dressel; and the Estate of James Huff which filed on behalf of Huff, who had died.
The district court granted all three motions in one consolidated order, concluding that Moses-EL had failed to state a plausible claim for relief. It then entered a final judgment and closed the case.
A month later, Moses-EL moved to alter or amend the judgment. Moses-EL also requested leave to file a second amended complaint and attached a proposed second amended complaint. The district court denied both motions.
This appeal followed, challenging the district court's dismissal of all seven claims including malicious prosecution, destruction of evidence and manufactured evidence, civil conspiracy and violation of Moses-EL's 14th Amendment rights. Moses-EL also argued the court abused its discretion in its denial of leave and motion to alter.
The 10th Circuit affirmed the district court's denial of Moses-EL's motion for leave to amend. It determined that the district court didn't abuse its discretion in either instance and asserted that the district court properly dismissed Moses-EL's complaints.