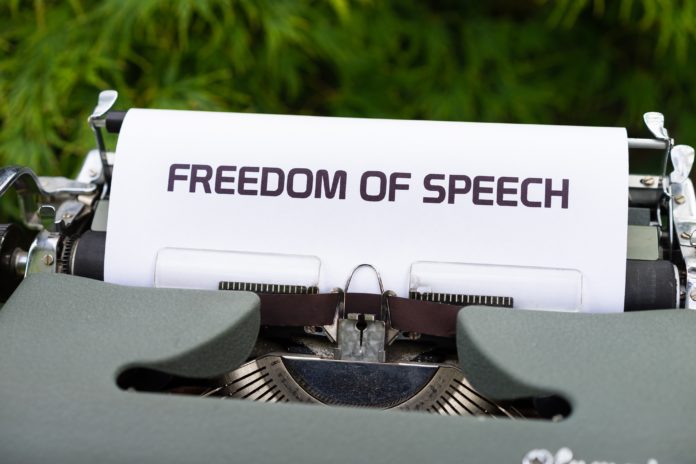 Recently, the University of Denver Sturm College of Law faced criticism after the law school's Federalist Society hosted Ilya Shapiro. 
Shapiro was a former Georgetown Law lecturer who stepped down from his teaching position after making controversial remarks on Twitter criticizing the nomination of U.S. Supreme Court Justice Ketanji Brown Jackson. The university's response to hosting Shapiro attracted criticism around student freedom of speech as several local bar associations voiced concern that protesting students were silenced. 
Recently Law Week Colorado caught up with Will Creeley, the legal director of the national organization Foundation for Individual Rights and Expression, a nonprofit and nonpartisan organization, to get his take on how the First Amendment is faring on campuses and across the nation. 
FIRE was founded in 1999 by a professor and attorney concerned about rights on college campuses, but it evolved last year. It now also works to defend freedom of expression rights across the country. The organization does litigation, along with public education campaigns and policy reform work.
"We're also particularly focused on fostering a culture of free speech, where folks place freedom of expression as a paramount American value," Creeley said, noting "business is booming" concerning expression cases.
Creeley said they have consistently seen student's First Amendment rights and academic freedom rights being violated on campus. An April 2023 report from FIRE showed a dramatic increase in attempts to punish college and university scholars (professors, instructors, etc.) for their speech from 2000-2022. The report indicated since 2000, scholars in disciplines routinely discussing controversial political topics faced nearly 40% of the sanction attempts. For the year 2023, no cases from Colorado were listed under the Scholars Under Fire Database.
According to a recent report, more than 60% of university students felt worried about damaging their reputation if someone misunderstands what they have said or done and one in five felt pressure to avoid talking about controversial topics in class. In 2023, many of Colorado schools scored average or above average for free speech, according to FIRE. The data for the entire report is calculated through a survey of about 45,000 college students.
Creeley said conflicts on campus often indicate future ideological fault lines in the nation. He noted FIRE handles cases on all sides of the political spectrum.. 
"The fight over who can talk and what can be said turns so partisan so quickly that we are in danger of losing a shared understanding of the importance of freedom of speech for all of us, no matter what our beliefs," Creeley said. "We are zealously nonpartisan. Our only question when we evaluate cases is whether or not the speech at issue is protected and if it is, we defend it."
Creeley added when FIRE hires people, they will be asked to defend speech they don't agree with. 
"There's a bitterness and a level of vitriol and hostility in our current public conversation that dissuades folks from participating in debates about the news of the day or larger social, legal, moral or political questions," Creeley said. "I think folks are increasingly walking on eggshells worried about the social and sometimes professional consequences for straying from one's ideological herd."
Counterman Case
In Colorado, FIRE filed an amicus brief in support of petitioner Billy Counterman in the U.S. Supreme Court appeal Counterman v. Colorado. The case centers around messages sent to a Denver musician on Facebook that led to the conviction of Counterman for stalking (serious emotional distress). 
The question in this case focuses on whether, to establish a statement is a "true threat" unprotected by the First Amendment, the government needs to show the speaker subjectively knew or intended the threatening nature of the statement, or whether it's enough to show an objective "reasonable person" would regard the statement as a threat of violence.
"A specific intent standard is most consistent with this Court's precedents and best protects speech while also protecting individuals from the harms of intentional threats," FIRE's brief said. "To safeguard our national commitment to uninhibited debate, the Court should clearly rule that the finding of a 'true threat' requires evidence of a speaker's specific intent to cause fear of bodily harm in another."
Oral arguments for the case were heard April 19, but no decision has been made.