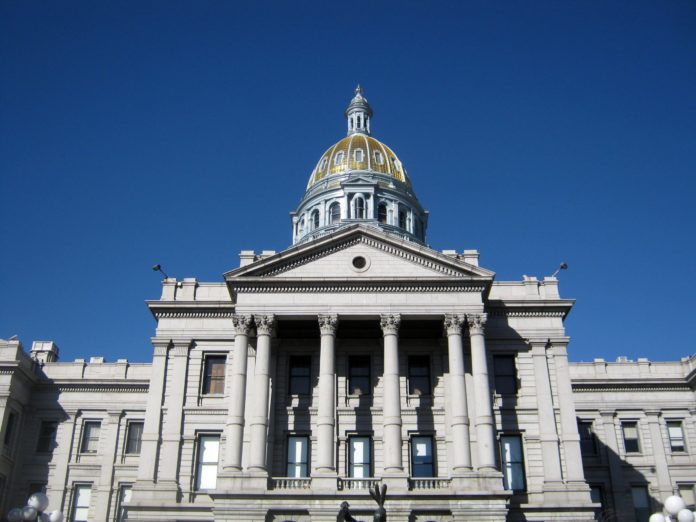 Colorado Attorney General Phil Weiser appeared during a legislative committee hearing on Tuesday to champion the Colorado False Claims Act, which would punish people and companies that defraud state and local governments.
Weiser's office worked with Rep. Matt Gray to draft House Bill 22-1119, which would create the Colorado False Claims Act. The CFCA, modeled after the federal False Claims Act, would impose civil penalties on anyone who attempts to fraudulently divert taxpayer funds. It would also allow whistleblowers with knowledge of fraud to file an action on behalf of the government and receive up to 30% of the recovery, creating an incentive for private citizens to report misconduct.
According to Weiser, 21 states have a general false claims act, most of which allow lawsuits from private whistleblowers. Another 17 states, including Colorado, have a false claims act targeting Medicaid fraud. In 2010, Colorado adopted the Medicaid False Claims Act, which allows whistleblowers to file suit against those who submit false claims to Medicaid or other state medical assistance programs. But Colorado currently lacks a law to protect against other types of fraud.
"This bill covers all forms of fraud against the state of Colorado," Weiser said during a House Judiciary Committee hearing on March 15. "So any fraudster thinking they can pull a fast one — unemployment insurance benefits is a good example — this bill says 'think twice,' because there are going to be whistleblowers out there who are going to be unhappy with those fraudsters."
The CFCA would also punish government contractors and businesses that attempt to illegally divert taxpayer dollars. In written remarks on the bill, Weiser noted that state and local governments have received an influx of federal stimulus and recovery funds since the beginning of the pandemic. "With this influx of public money — and federal requirements to expend these funds swiftly — we face heightened risks that criminals and fraudsters divert these dollars, preventing them from helping the projects and people they are intended to support," Weiser's statement says. "This means that a Colorado false claims act is more important now than it was before."
A person who makes a false claim would be on the hook for damages equal to the amounts provided for in the federal False Claims Act, which currently range from about $11,800 to just over $23,600, plus three times the damages sustained by the state or local government. The violator would also have to pay for the costs of investigation and prosecution.
HB22-1119 still has a long road ahead of it in the legislature. The Tuesday hearing — the bill's first — featured testimony and discussion only. The bill was laid over before the amendment phase, and committee chair Rep. Mike Weissman said the committee would discuss it further "in a few more weeks."
Representatives of several business groups testified about changes they would like to see to the proposal. Colorado Chamber of Commerce President and CEO Loren Furman said her organization would like to see more guardrails to prevent large windfalls for whistleblowers. "Our concerns are that this could really create a potential incentive to pursue personal financial gain under the guise of serving the state's interest," Furman said during the hearing, adding that the chamber would also like to see a "more thorough" review process for whistleblower claims to determine whether they are valid.
Speaking on behalf of the Associated General Contractors of Colorado, attorney Henry Bangert said the construction industry group would like to see a safe harbor provision with lower penalties for companies that invest in compliance programs and report wrongdoing by their employees. "There are times when individuals within a company make bad decisions," Bangert said. "We want to incentivize those companies to do the good work internal to their company to root those issues out."
Jason Dunn, shareholder at Brownstein Hyatt Farber Schreck, testified on behalf of the Denver Metro Chamber of Commerce in favor of amending the bill. Dunn, former U.S. Attorney for the District of Colorado, raised concerns about how the bill might adversely affect small businesses that do government contract work.
According to Dunn, there is a "cottage industry" of law firms that local governments hire to audit their books for potential FCA violations. If one of these firms brings a case against a company, it can endanger future government contracts, he said. "If you're a company that now has a reputation of being investigated for False Claims Act violations, that can have a significant impact on your business," Dunn said. "And so there's real pressure to settle cases and settle them quickly." He added that "every indication I have from the Attorney General's Office and Representative Gray," the bill's prime sponsor, "is that they're working to address those to make sure that only meritorious cases can move forward."