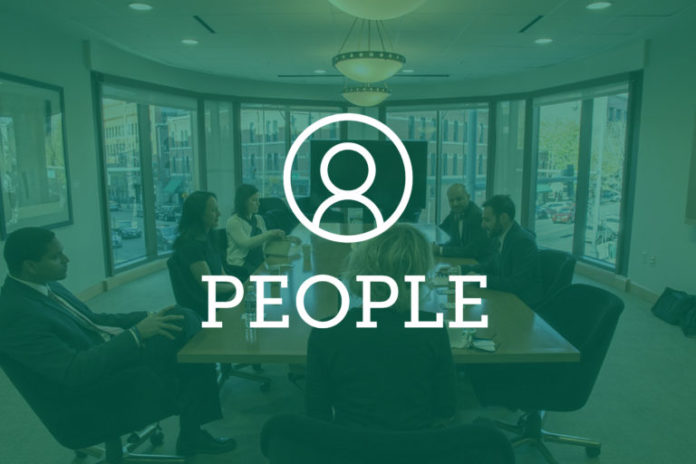 Have an announcement for Law Week Colorado's people section? Let us know. 
Law Firm Updates
Colorado-founded firm Moye White announced July 20 that Paul Jordan joined the firm's Denver office as an associate in the trial section. Jordan, a University of Denver Sturm College of Law graduate, brings a background in civil litigation, including appeals work. 
Lewis Roca, a national firm with two Colorado offices, announced July 21 that Ryan Hebert joined its Denver office as an associate in the litigation practice group. Hebert, a University of Michigan Law School graduate, has a diverse litigation practice and represented clients in complex commercial litigation, class actions and more. 
The Judiciary 
On July 15, the 16th Judicial District Nominating Commission announced two finalists for a Bent County Court vacancy created by the appointment of Judge Samuel Vigil to the district court. The nominees are Jeremy Boyce of Greeley and Lance Clark of Wiley. Under state law, Gov. Jared Polis must appoint the judgeship by July 30. 
On July 18, the 17th Judicial District Nominating Commission announced three candidates for a district court judgeship. The court vacancy will be created by the retirement of Judge Katherine Delgado in January 2023. The three finalists are Shelby Fyles of Aurora, Kelley Southerland of Denver and Bradley Varmo of Thornton. Polis must appoint the position covering Adams and Broomfield counties by Aug. 2.  
Six candidates were selected by the 17th Judicial District Nominating Commission to fill two Adams County Court vacancies. The openings are created by the June 25 resignation of Judge Cindy Dang and the January 2023 retirement of Judge Byron Howell. The finalists are David Couture of Denver, Vanessa Devereaux of Thornton, Michael Garlan of Broomfield, Jennifer Hayden of Wheat Ridge, Lara Jimenez of Brighton and Joshua Nowak of Thornton. Polis must appoint the positions by Aug. 5. 
On July 20, Polis appointed new judicial nominating commissioners. After former commission member Jill Wilson resigned, Sarah Sloane from Trinidad will serve on the 3rd Judicial District Nominating Commission. Sloane is a non-attorney unaffiliated with a political party and her term will expire on Dec. 31, 2023. Jerome DeHerrera of Westminster was appointed to the Colorado Supreme Court Judicial Nominating Commission with a term expiring on Dec. 31, 2028. DeHerrera is an attorney and a Democrat that will serve as a member from the 8th Congressional District. 
Kudos 
On July 19, regional firm Holland & Hart announced its private client practice and five Colorado attorneys were recognized in the 2022 Chambers High Net Worth list. Holland & Hart was ranked in the highest tier of private wealth law in Colorado with partners Desta Asfaw, David Crandall, Laura Dinan, Chelsea May and Carol Warnick also receiving recognition for their work in private wealth law.