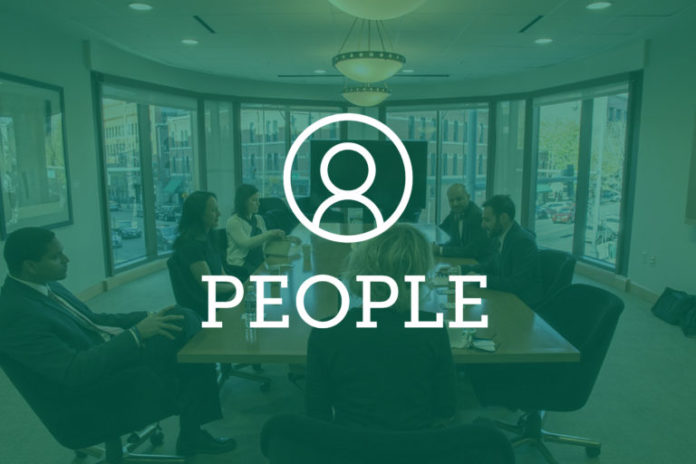 Law Firms 
Wheeler Trigg O'Donnell announced four new partners on Jan. 1. The Colorado-founded firm announced CiCi Cheng, Johan Flynn, Brian Osterman and Judith Youngman were elected as partners, effective Jan. 1. "These four lawyers have elevated the practice of law and achieved outstanding results for our clients," said WTO in the announcement. 
On Jan. 3, Moye White announced six attorneys – Caleena S. Braig, Georginne Dudash, Arthur K. Griffin, Jessica R. Hunter, Brendan Leanos and Nikki Roberts – have been named partners in the Denver office. As a member of the litigation team, Braig represents clients in a wide variety of civil litigation matters, including commercial litigation, labor and employment, construction defect, professional liability and FELA claims. Dudash counsels businesses and individuals through various aspects of real estate transactions. Griffin represents commercial real estate clients with acquisitions and dispositions, development, lending and land use matters. As a member of the firm's Business & Corporate Section, Hunter counsels clients on commercial transactional matters, intellectual property protection and portfolio management, regulatory compliance, corporate governance and general business law guidance. Leanos represents financial institutions and private equity funds and their portfolio companies in debt and equity investments. Roberts' practice focuses on real estate with an emphasis on commercial leasing.
On Jan. 4, regional firm Davis Graham & Stubbs LLP announced Jennifer Horchem joined the firm as of counsel. Horchem focuses on environmental law and public lands and previously worked as Associate General Counsel and Vice President – Land Administration at Slawson Exploration Company, Inc. in Wichita, Kansas. She is a Washburn University School of Law graduate and was a legal extern at the Kansas Department of Agriculture and then a law clerk for the Advisory Counsel's Office in the Kansas Corporation Commission during law school. 
Brownstein Hyatt Farber Schreck announced the promotion of four Colorado attorneys on Jan. 4. Denver attorneys Julian Ellis, Nick Larson and David Meschke became shareholders, effective Jan 1. Ishra Solieman, also from the Denver office, became of counsel effective Jan. 1. The four Colorado attorneys were among ten promoted at Brownstein's offices across the country. 
National IP firm Merchant & Gould P.C. announced the promotion of Robert Sykes from the Denver office to partner, effective Jan. 1. Sykes focuses on intellectual property matters in mechanical, electrical, aerospace, software and telecommunication spaces. Sykes "exemplifies the professionalism and experience that help our firm to grow and be successful, especially when our clients need us most," wrote Denver office managing partner Andrew Jagenow in the Jan. 5 announcement. 
Local firm Childs McCune announced the promotion of two attorneys, effective Jan. 1. Karin Williamson and Tony Moore were promoted to members. "After four years of excelling as associates, Karin and Tony have become leaders who embody the values of our firm," wrote a firm representative in the Jan. 6 announcement. 
On Jan. 6, international firm Kilpatrick Townsend & Stockton announced the promotion of two Denver office attorneys, effective Jan. 1. J.T. Bergstrom, who focuses on patent prosecution, litigation support, IP licensing and IP portfolio strategy in the electronics, energy and software fields, was elected to partner. Torrey Spink, who focuses on patent prosecution and counseling in a variety of technologies, was proposed to counsel.  
The Judiciary 
On Dec. 30, 2021 the 4th Judicial District Nominating Commission sent three candidate nominations to Gov. Jared Polis for a vacancy on the district court for El Paso and Teller counties created by the appointment of Judge Timothy Schutz to the state Court of Appeals. The committee selected Diana May from Colorado Springs, Amanda Philipps from Colorado Springs and William Moller from Woodland Park to fill the position. The governor must select the finalist by Jan. 14. 
Denver Mayor Michael Hancock announced on Dec. 30, 2021, that Judge Nicole Rodarte was selected as the presiding judge of the Denver County Court. Rodarte, who replaced Theresa Spahn in the leadership position, is the first woman of color and Latina to serve as Denver County Court's presiding judge. She assumed the rule on Jan. 1. 
The 12th Judicial District Nominating Commission announced on Jan. 6 an upcoming district judge vacancy for the judicial district encompassing Alamosa, Conejos, Costilla, Mineral, Rio Grande and Saguache counties. The vacancy will occur on April 1 created by the retirement of Judge Martin Gonzales. Interested and qualified applicants must apply by Jan. 28 for consideration. 
Kudos
Brownstein Hyatt Farber Schreck announced on Dec. 29, 2021 that two of its attorneys joined leadership positions at local organizations. Airina Rodrigues, a Denver office shareholder, joined the board of directors for a three-year term at Volunteers for Outdoor Colorado. Volunteers for Outdoor Colorado works with conservation and land agencies to encourage people to act as stewards of the state's natural resources. Denver office associate John Broadbent joined the Special Olympics Colorado Young Professionals Board, a group of professionals that raise funds and awareness to help end discrimination against people with intellectual disabilities. 
On Jan. 5, Davis Graham & Stubbs LLP announced Partner Kenzo Kawanabe was appointed to the Board of Governors for the Colorado State University System by Gov. Polis. The local firm also announced on Jan. 7 that partner Tess Hand-Bender, joined the Colorado Lawyers Executive Committee.
EDITOR'S NOTE: This article was updated on Jan 10 to include Moye White's new partners announcement.