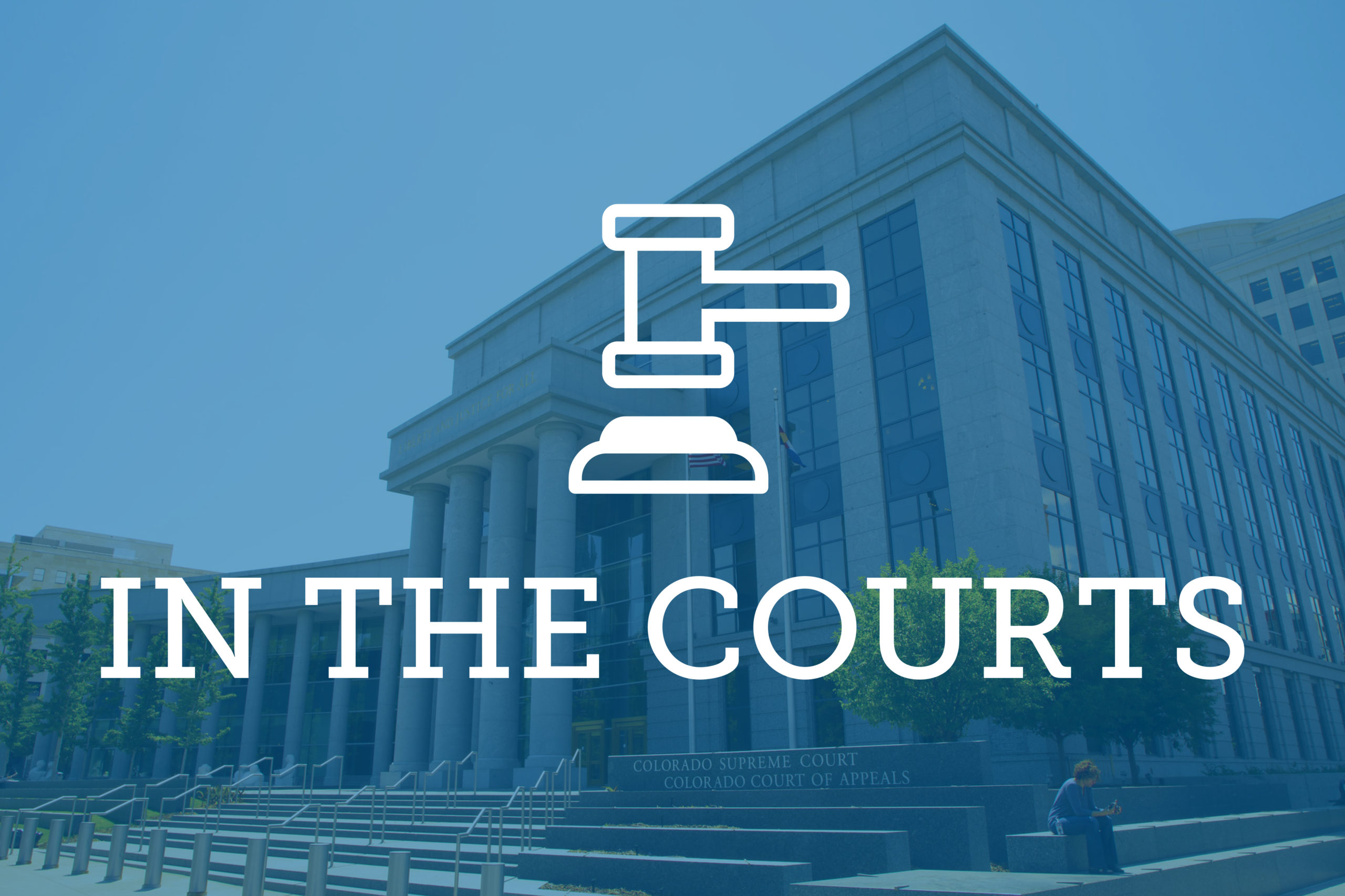 A federal jury in Colorado sided with a track inspector in his whistleblower retaliation claim against BNSF Railway. As a result, the railroad company was hit with a seven-figure verdict last month that included $250,000 in punitive damages.
Brandon Fresquez, who inspected railroad tracks for BNSF in Denver until the company terminated his employment in May 2016, claimed he was fired for reporting his supervisors' violations of the Federal Rail Safety Act. Those supervisors, Fresquez said, were taking track sections that were flagged for defects and putting them back into service without ever having those defects repaired. A supervisor charged Fresquez with insubordination, which the jury found was in retaliation to his protected activity under FRSA. On Feb. 19, concluding a five-day trial in Denver, the jury awarded Fresquez $1.05 million.
FRSA requires that when railroad carriers spot a defect on a section of track, they must repair the defect within 30 days or remove the track section from service. This requirement often puts track inspectors at odds with the roadmasters they work under, said Nick Thompson, an attorney with The Moody Law Firm in Viriginia, who represented Fresquez.
Railroad safety employees are often caught "between a rock and a hard place where they want to follow the law but don't want to slow down trains and catch the wrath of their supervisors," Thompson said.
BNSF's trial counsel were Keith Goman and Gillian Dale, members at Hall & Evans in Denver. Hall & Evans and BNSF declined to comment on the trial's outcome and whether there are plans for appeal.
Fresquez, who joined BNSF in 2005, began having conflicts with supervisors in spring 2015 when, as he claims, he refused to participate in their practice of leaving unrepaired tracks in service. Supervisor Mark Carpenter threatened to fire him for insubordination, but Fresquez bid to another position in the company before those proceedings got underway, according to the plaintiff.
In May 2016, Fresquez ended up inspecting tracks under another roadmaster, Michael Paz, and the two immediately clashed. According to Fresquez, he'd found a severe track defect, and Paz ordered him to falsely classify the defect to get the track put back into service. Fresquez called a Federal Railroad Administration agent to discuss the situation, afterward telling Paz he'd reported to "his friends in high places." Paz told Fresquez, "I have Carpenter on my side, and we don't lose."
Later that day, Paz called Fresquez asking him to meet at a different section of track that had a potential defect. A geometry car, which surveys tracks for alignment problems, had flagged that section. Fresquez and Paz, joined by a track foreman, looked at the track, and Paz said he couldn't see anything wrong with it.
According to Paz, he'd told Fresquez to measure the track and the inspector refused, leaving the scene. Fresquez contended, however, that Paz never made the measurement request and that he believed Paz was going to have the defect removed from the system regardless of whether he'd confirmed the defect or not. Fresquez said he left the scene so as not to be implicated in what he expected would be Paz's false report. The track foreman who was at the scene ended up measuring the track and later testified that he thought Paz was retaliating against Fresquez for his previous pushback.
Paz reported Fresquez's refusal to Carpenter, who then charged the inspector with insubordination. BNSF held an investigatory hearing over the charge on May 13, 2016, during which Fresquez claimed he was a victim of retaliation. Two weeks later, BNSF terminated Fresquez, having never investigated his retaliation allegation. Fresquez then sued BNSF in federal court in the district of Colorado.
Senior U.S. District Judge Wiley Daniel denied BNSF's motion for summary judgment in October. Daniel pointed out two key disputes of fact — whether Paz recklessly disregarded Fresquez's FRSA rights, and whether BNSF made good-faith efforts to enforce its anti-retaliation policy. A BNSF employee who reviewed the discipline process, Daniel noted, didn't look into Fresquez's retaliation claim even though Paz had been disciplined for retaliation in the past.
BNSF argued it would have fired Fresquez for his insubordination regardless of any claimed protected activity, according to the defendant's motion for judgment as a matter of law.
"Insubordination is a serious offense in any workplace, it is especially important at BNSF," according to BNSF's motion. "If a track inspector is told to measure track to make sure trains can travel safely over it, and he refuses, the safety of railroad employees and the public is potentially compromised." BNSF also said Fresquez's explanation for refusing to measure the track "made no sense." The company noted Fresquez later returned to the scene and offered to measure for the defect. 
FRSA requires that, in order to be retaliating against a worker, the employer must know that the worker was engaged in protected activity. BNSF argued that Fresquez didn't make a strong enough case that the company was aware he was engaged in protected FRSA activity, or that it fired him for it. Fresquez's firing was in line with standard procedures BNSF had to follow according to a collective bargaining agreement, the company argued. His termination, which was upheld by an appeal board, was also decided by oversight employees who "were far removed from Plaintiff's alleged protected activities," according to the company's trial motion.
Thompson said BNSF's disciplinary hearings are a "kangaroo court" where an ostensibly neutral manager routinely signs off on the decisions made below. "They always find everybody guilty. It's totally pro forma." 
BNSF had produced a report indicating that the track section Fresquez refused to measure had been repaired that day, according to Thompson. The track foreman who was there with Paz testified that the track in fact was not repaired, as did two other plaintiff's witnesses. They said that had that been true, the repairs for that alignment defect would have shut down track operations throughout Denver, Thompson said.
"The jury's takeaway was that the defect was there and not fixed," he said. According to Thompson, Paz said in the transcript that there was no defect, later contradicting that statement in trial by saying there was indeed a defect that got fixed. 
The jury awarded Fresquez $800,000 in compensatory damages and $250,000 in punitive damages for BNSF's "reckless or callous disregard" for his anti-retaliation rights.
Also key to the verdict, Thompson said, was that early on, Carpenter described on the stand his practice of letting supervisors leave unrepaired tracks in service for more than 30 days. 
"He started the trial by admitting that he purposely violated the law," Thompson said. "Not an enviable position for a defendant."
Another BNSF witness gave testimony that unwittingly supported the plaintiff's theory of the case, Thompson said. Cason Cole, who was a roadmaster Fresquez worked under in spring 2015, testified that Fresquez became a difficult inspector to work once he "was no longer buying into what we were selling," according to Thompson. 
"Everyone was saying [Fresquez] was being difficult. We agreed. What he was being difficult about was safety concerns," he said.
While the company and its counsel wouldn't say, "BNSF will almost definitely appeal," Thompson said. Railroad companies have vigorously opposed the FRA since before Congress enacted it in 2008, he said, and their strategy is to try to challenge it through appellate case law using various arguments. "They throw everything against the wall to see if it sticks." 
— Doug Chartier