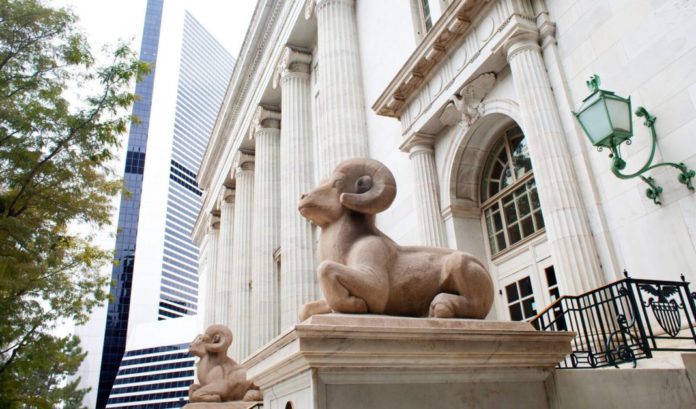 A case dealing with an employer's work-from-home accommodations that began before the COVID-19 pandemic might have significant implications for future cases that arise from our remote-work world. As employers look to return to working in traditional office settings, experts in employment law are curious if future requests for remote working situations might become common — and harder for employers to deny.
Joan Unrein, an employee of a hospital in Fort Morgan, sued her employer for failing to accommodate a disability. The 10th Circuit Court of Appeals, however, agreed with the employer, finding Unrein couldn't perform her essential job duties remotely. Although the case predates the pandemic, labor and employment attorneys say it might give some indication of how courts will handle future issues as workers, both with and without disabilities, negotiate returning to the office or continuing to work from home.
"I've seen more requests for accommodations like that over the course of the last month than I probably have in the last 10 years," said Brett Painter, a partner in the employment and labor practice group at Davis Graham & Stubbs. The opinion, Painter said, puts more focus on the employers' consideration of whether a person with a disability can be accommodated by working from home and still perform their essential job functions.
Noted in the case, Unrein v. PHC-Fort Morgan, Unrein's vision deteriorated to the point that she needed a magnifier to read and couldn't drive. Unrein lived in a rural town approximately 60 miles from the hospital, and she struggled to find reliable transportation to work after her vision loss. She developed an unreliable attendance record at the hospital, and the hospital approved a request for a flexible work schedule to accommodate her transportation issues but included limitations. Unrein was required to communicate with her supervisor and work a minimum of 32 hours per week, with a majority of that time on site.
After further medical struggles, the hospital agreed to a telecommuting arrangement but later determined it was unacceptable, and after seven months of full-time medical leave without a return-to-work date, Unrein was terminated by the hospital. The hospital noted that predictable and regular attendance at work was necessary for her to meet with patients and assess their condition and perform other tasks that were considered essential functions of her position that couldn't be accommodated via telecommuting and irregular attendance. The hospital encouraged Unrein to apply for other positions and offered to discuss other accommodations.
Unrein sued the hospital for disability discrimination under the Americans with Disabilities Act and Colorado Anti-Discrimination Act. She asserted discrimination based on the hospital's alleged failure to accommodate her disability, failure to engage in an interactive process and retaliation against her after reporting discriminations.
After a three-day bench trial, a federal district judge entered a judgment for the hospital. Unrein appealed, challenging the court's judgment on a failure-to-accommodate claim.
A panel of 10th Circuit judges found that Unrein's request for a flexible schedule was a request to be relieved from an essential function of her job — being physically present at the hospital on a consistent and predictable schedule. "We find that it was unreasonable, both as a matter of law and common sense," the opinion states.
The opinion also notes that she requested an accommodation for her transportation barrier, a problem she faced outside the workplace, "unrelated to an essential job function or a privilege of employment." Because transportation to and from the hospital wasn't an essential function of Unrein's position, and it wasn't a privilege of employment, the hospital was under no legal obligation to accommodate Unrein, according to the opinion.
"This makes sense," the opinion states. "The Medical Center cannot control where Unrein lives, whether there is public transportation available to her, or whether her friends or family can give her rides to and from work. It cannot control these variables for any employee, disabled or not."
The court's distinction between what happens inside and outside of the workplace and the employer's requirements with each was one of the interesting aspects of the case, Painter said. Ultimately, the court had explained that something outside the workplace, like transportation, is not considered an essential function of the job that the employer must concern itself with.
Unrein's essential function of physically being present for work would not be a requirement for other positions or other companies, Painter said. For those returning to work after the pandemic's precautions are lifted, employers could argue that being physically present is important for collegiality, maintaining social environments and group and collaborative efforts. However, others could argue that is not essential to some positions.
"I think that this distinction, in terms of [what is] inside and outside the workplace, will be blurred in some situations with individuals with disabilities who are seeking remote work arrangements," Painter said. "I anticipate that it's not only going to be a common question, but employers are going to have to go through a pretty thoughtful analysis in making decisions on whether those remote requests should be accommodated."
Brad Williams, a partner at Holland & Hart who practices in labor and employment litigation, said the case hinged on finding that regular attendance on a fixed schedule was an essential part of the job.
In terms of COVID-19 precautions, Williams said remote work cases could arise. With so many people working from home, and remote arrangements having been used successfully in some instances, he said he anticipates employees might have an easier time requesting work-from-home or telecommuting arrangements as a reasonable accommodation. "Employers will find it more difficult to show that working from home poses an undue hardship under the ADA," he said. Especially if employees can show they were successfully working outside the office in the past year.
Williams also noted that the work arrangements arising from the COVID-19 pandemic don't necessarily create a simple win for employees. The quick onset of the pandemic and the subsequent changes to jobs could allow employers to argue there was no other choice than to move to remote work, he said, and that arrangement was always suboptimal. However, that argument would depend heavily on documentation, similar to what was provided in Unrein's case, to demonstrate the point.
While the Unrein case took place before the pandemic, it could wind up being an outlier, Williams said.
Williams said he felt the 10th Circuit panel did a good job of drawing a line between what the job itself required and the prerequisites to performing what the job required. Playing out an argument to an extreme point, Williams said a person could argue a certain educational credential is prerequisite to performing a job, and they should be accommodated in getting that requirement. "Just as an employer wouldn't be required to provide some sort of accommodation to allow some person to get educational credentials … I think in this case, the employer correctly wasn't required to provide some sort of prerequisite to perform the essential parts of their job," he said.
Painter said the Equal Employment Opportunities Commission provided some guidance by taking the position that just because an employer temporarily excused performance of essential functions, such as working in the office, due to the pandemic — it doesn't necessarily require that option be offered as a reasonable accommodation in the future.
While this opinion won't necessarily change law, Painter said, it recognizes the obligations that have always been on employers to give thoughtful analysis to essential functions. It also recognizes that employers need to evaluate the reasonableness of accommodating an employee request or possibly offering another accommodation not requested by the employee when appropriate. The importance of this opinion was the blurring of the lines of what is considered to be inside and outside the workplace coming out of pandemic, he said.