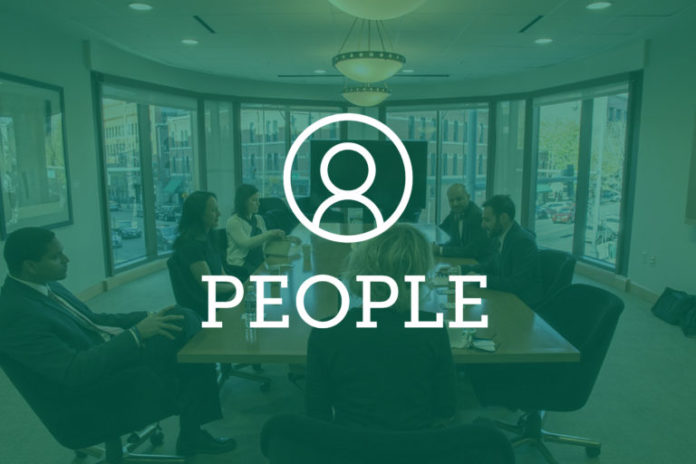 Have an announcement for Law Week Colorado's people section? Let us know.  
The Judiciary 
The Colorado Judicial Department announced that the application process for the office of district judge for the 10th Judicial District (Pueblo County) reopened. The vacancy, created by the retirement of Judge Larry Schwartz, will occur May 20. The applications are due by May 5 and the 10th Judicial District Nominating Commission will meet at the Pueblo Combined Courts on May 15 to interview and select nominees.
The Judicial Conference of the United States authorized the appointment of a part-time magistrate judge in Colorado Springs to fill the vacancy created by Judge Gordon Gallagher's confirmation as a U.S. district judge. The term of office is four years and applications are due by May 30 at 5:00 p.m.
Kudos 
Fortis Law Partners announced April 21 that five of its lawyers were named to the 2023 Colorado Super Lawyers list. Henry Baskerville was listed for business litigation, cannabis law, general litigation, criminal defense: white collar and government contracts. Julie Herzog was listed for her work in mergers & acquisitions, business/corporate, securities & corporate finance, real estate and technology transactions. Andrew Comer was listed for business/corporate, mergers & acquisitions, technology transactions, intellectual property and securities & corporate finance. Christine Lamb and Lenora Plimpton were listed for employment and labor with Lamb also being listed for her work in employment litigation. 
Epstein Patierno announced April 25 that six of its family law attorneys were recognized by Super Lawyers. Steven Epstein, John Tatlock, Christina Patierno and John Haas were listed on the 2023 Super Lawyers list. Lauren Gempel and Morgan Paterson appeared on the 2023 Rising Stars list.
Ridley, McGreevy & Winocur, P.C. announced April 26 that Fredric Winocur was selected for the 2023 Colorado Super Lawyers list for his work in white collar and criminal defense and was included in the Top 100 Colorado Super Lawyers list. This is Winocur's 18th year being named a super lawyer.
McDermott Stuart & Ward LLP announced April 27 that four of the firm's lawyers were named in the 2023 Colorado Super Lawyers. Josh Amos was named to Super Lawyers, Tom Ward and Sean McDermott were selected for Top 100 Colorado Super Lawyers and Martin Stuart was selected for Super Lawyers for the past 12 years. 
Hinds and Hinds Family Law announced Darin Jensen was recognized by the Colorado Supreme Court for his service with the Justice and Mercy Legal Aid Center in Denver. Jensen was recognized for completing 50 hours of volunteer work under the Pro Bono Pledge Program. JAMLAC provides full civil legal representation, legal consultations, advocacy and legal workshop for clients seeking justice.