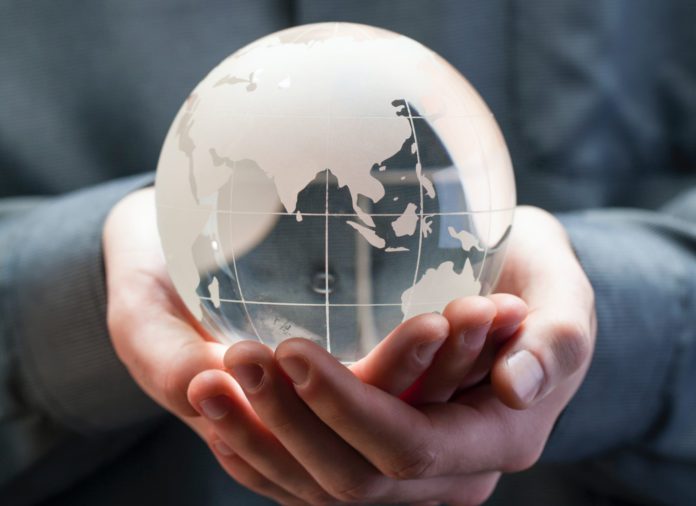 A decision by a New York-based federal appeals court has raised the prospect that litigation filed by two Colorado counties and the city of Boulder to gain compensation for greenhouse gas emission damages may be derailed on preemption grounds. The 2nd Circuit Court of Appeals on April 1 delivered a ruling that held that state tort law could not be used in a similar civil lawsuit against five fossil fuel companies.
In an opinion by Judge Richard Sullivan, the court upheld the dismissal of a lawsuit filed in 2018 by the City of New York against BP, P.L.C.; Chevron Corp.; Conoco-Phillips; Exxon-Mobil Corp.; and Royal Dutch Shell P.L.C. Sullivan, an appointee of President Donald Trump, wrote that climate change is not a problem "well-suited to the application of state law." Sullivan's unanimous opinion was joined by Judge Amalya Kearse, a 1979 appointee of President Jimmy Carter, and Judge Michael Park, another Trump appointee installed on the appellate bench in 2019.
"It's not binding on the courts in Colorado or in the 10th Circuit, but it's certainly a case that will be relied upon heavily by Suncor," said Jonathan Skinner-Thompson, an associate clinical professor and director of the Getches-Green Natural Resources & Environmental Law Clinic at the University of Colorado Law School, referring to one of the defendants named in the Colorado case. "There's no doubt in my mind that they will try to use the 2nd Circuit case as persuasive authority."
The New York case, unlike the dispute initiated by Boulder, Boulder County and San Miguel County, was filed in federal court. That procedural difference accounts for the first rationale given by the 2nd Circuit for its decision. Sullivan said that state common law is sometimes disregarded in federal court in favor of federal common law, a "legal duct tape" that is used in a specialized area of the law until Congress writes a statute. He wrote that federal judges should apply federal common law where "a federal rule of decision is necessary to protect uniquely federal interests" and where "Congress has given the courts the power to develop substantive law."
Sullivan went on to find that the case involved U.S. government interests. He rationalized that, because New York's complaint aimed to obtain financial damages caused by the greenhouse gas emissions that are the inevitable consequence of oil and gas production, the city was really trying to regulate the fossil fuel industry worldwide as opposed to seeking only compensation for harm to its interests. "Artful pleading cannot transform the City's complaint into anything other than a suit over global greenhouse gas emissions," he wrote. "It is precisely because fossil fuels emit greenhouse gases — which collectively 'exacerbate global warming' — that the City is seeking damages. Put differently, the City's complaint whipsaws between disavowing any intent to address emissions and identifying such emissions as the singular source of the City's harm."
The court's interpretation of New York's complaint drew criticism from Alice Madden, executive director at University of Colorado Law School's Getches-Wilkinson Center for Natural Resources, Energy, and the Environment and a former practicing attorney and state legislator. "The city made claims about production, promotion and sale," she said. "The court decided this was a case about worldwide emissions. The court made that leap. I think that was sort of odd." She said the court should have taken the city's allegations at face value because the appeal was about whether a motion to dismiss was properly granted.
From that analytical perch, Sullivan found that the federal common law that otherwise would apply to the case had been displaced when Congress enacted the Clean Air Act. "Congress displaces federal common law when it passes a statute that speaks directly to the question that the judge-made rule was designed to answer," he wrote. "Such displacement requires a showing that Congress has provided a sufficient legislative solution to the particular issue to warrant a conclusion that the legislation has occupied the field to the exclusion of federal common law."
Relying on the 2011 Supreme Court opinion in American Electric Power Co. v. Connecticut and a 2012 opinion by the 9th Circuit Court of Appeals, Sullivan concluded there was little difference between the New York claims and the arguments rejected by those courts. "The only daylight between this case and" the two others, he wrote, "is that the City seeks to hold the Producers liable for emissions released by third parties in addition to those released by the Producers themselves. But if an oil producer cannot be sued under the federal common law for its own emissions, a fortiori it cannot be sued for someone else's."
The preemption ruling could be read as an expansion of federal common law in a way that displaces a wide variety of state tort laws. According to Catherine Sharkey, an expert in the law of preemption at the New York University School of Law, the court's reasoning could lead to new efforts to disregard state laws in disputes surrounding products other than oil and gas. "It would not surprise me if defendants in national product liability cases tried to raise similar arguments about how liability issues for products sold in a national market are too big for state tort law and cannot be regulated through a patchwork of different state standards," she said.
One question the decision raises is whether its holding that state common law tort claims, similar to those included in the Colorado lawsuit, are preempted by the Clean Air Act is now the subject of a split between the various federal circuit courts of appeal. "That may be the distinguishing feature of the 2nd Circuit opinion," Skinner-Thompson said. He mentioned a 2015 opinion by the 6th Circuit Court of Appeals and a 2013 decision by the 3rd Circuit Court of Appeals that indicated state tort law claims in air pollution cases not involving greenhouse gas emissions could proceed in federal court. The 4th Circuit Court of Appeals had said in 2010 they could not, while one state supreme court held in 2014 that such claims are allowable despite the regulatory reach of the Clean Air Act.
A nuance of the 2nd Circuit ruling is that the preemption ban announced by the court applies only to the application of a state's own common law of torts to emitters who are based outside the state's boundaries. "My understanding of those cases is that the savings clause doesn't preempt states from suing sources outside of the state for excess emissions or state law nuisance claims, for ex, so long as they're applying the state laws in which the source is located," Skinner-Thompson said, referring to language in the Clean Air Act that refers to the retention of authority by states to apply their own law in air pollution cases. "One possibility is that New York could file 50 separate tort claims against sources in each one of those states and apply the law of those states."
On the other hand, he said, the 2nd Circuit may have been trying to signal that greenhouse gases, unlike other air pollutants, "are wholly preempted by federal common law." "There is no state nuisance claim that can touch greenhouse gases, unlike more traditional pollutants like part matter, sulfur dioxide, all those other pollutants that can move across state lines," he continued. "They're not global in nature. I think that feature is what led the , or at least that panel of the 2nd Circuit, to conclude that for state nuisance claims, public or private, or trespass, all of those state claims are preempted."
Sullivan's opinion did touch on the international reach of greenhouse gases, addressing the worldwide dispersal of oil and gas facilities and holding that the city had no remedy at all for damages caused by their emissions. "To hold the Producers accountable for purely foreign activity (especially the Foreign Producers) would require them to internalize the costs of climate change and would presumably affect the price and production of fossil fuels abroad," he wrote. "It would also bypass the various diplomatic channels that the United States uses to address this issue, such as the U.N. Framework and the Paris Agreement," Sullivan wrote, referring to the United Nations Framework Convention on Climate Change.
Whether the decision could influence judges who hear the Colorado case= is unclear. "I don't think it has any impact on any of the other cases," said Pat Parenteau, a professor and senior counsel of the Environmental Advocacy Clinic at Vermont Law School. "I think it's a one-off case and here's why. First of all, it was filed in federal court. Big mistake. Big mistake. Secondly, it only alleged nuisance and trespass. Those are the weakest claims. The strongest claims are the failure-to-warn, fraud and deceit, conspiracy, defective product, et cetera. Those claims, in my mind, are much clearer." Parenteau referred to claims aimed at obtaining monetary compensation from fossil fuel companies for environmental damages caused by fossil fuel production and use. Madden noted that all of those other lawsuits were filed in state courts. Earlier this term the Supreme Court heard arguments in BP P.L.C. v. Mayor and City Council of Baltimore, which raises the question of whether they should be removed to federal court. A decision in that case is pending.
Whether New York will ask for en banc review or instead file a petition for certiorari in the Supreme Court was not clear at press time. Kimberly Joyce, a senior counsel at the New York City Law Department, said in an email that the city's lawyers "are still reviewing our options."
In addition to New York, cities including Baltimore, Charleston, Honolulu, Oakland and San Francisco have sued oil companies for climate change damages under state tort laws. At least six states and the District of Columbia have also done so.