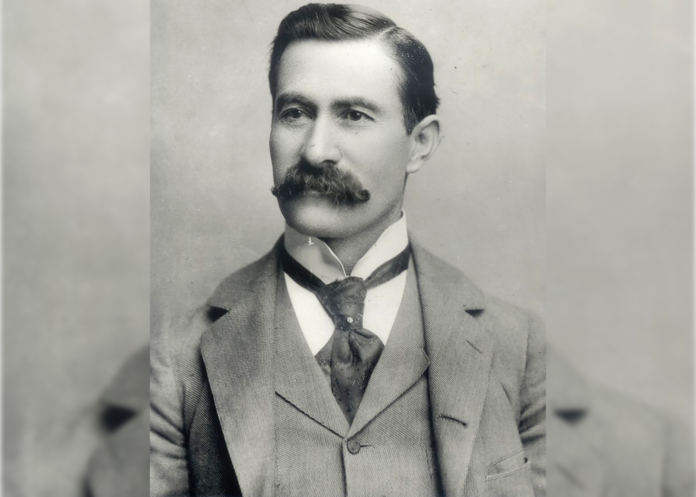 As Colorado lawmakers gathered to kick off the legislative session last week, many will or have already referenced the state's Constitution in new bills. But who actually wrote it in 1876? 
Casimiro Barela was one of the 49 representatives who drafted it. At the time, he'd been a territory representative of Las Animas County for four years. Barela was fluent in both Spanish and English and suggested the state Constitution be written in three languages — English, Spanish and German — so more Coloradans could understand it. And it was published in all three languages for the next 30 years. 
Barela was a popular figure in Trinidad and near Las Animas, Colorado. In his town, he wore many hats. Barela was a territory representative before serving as a state representative and in the Senate. He also published a Spanish-language newspaper and owned and operated a ranch in addition to serving as the county assessor and sheriff, justice of the peace, blacksmith, postmaster and a shop owner in the area. The community loved him so much, they renamed the town after him in 1874.
According to History Colorado, Barela was nicknamed "Father of the Colorado Senate." In 1900, a stained glass portrait of Barela was placed in the dome of the state Capitol. His stained glass portrait is one of just 16 in the dome. 
Barela was an advocate of bilingual education and publishing laws and news in multiple languages. He also supported women's suffrage and New Mexico's statehood.
After Colorado became a state, Barela was elected state senator. During his more than 30 years serving in the Senate and the House, Barela appeared frequently in local newspapers. Around 1909, the tone of the news coverage began to shift as Barela struggled to retain his seat. The Las Animas Leader in March 1909 reported he held his seat on a tie vote. "That vote was made possible through three Democrats Campbell, Gove and O'Connell — voting with the Republicans to dismiss the contest," the Las Animas Leader reported.
Barela died in 1920 of pneumonia and was interred in Trinidad, Colorado.