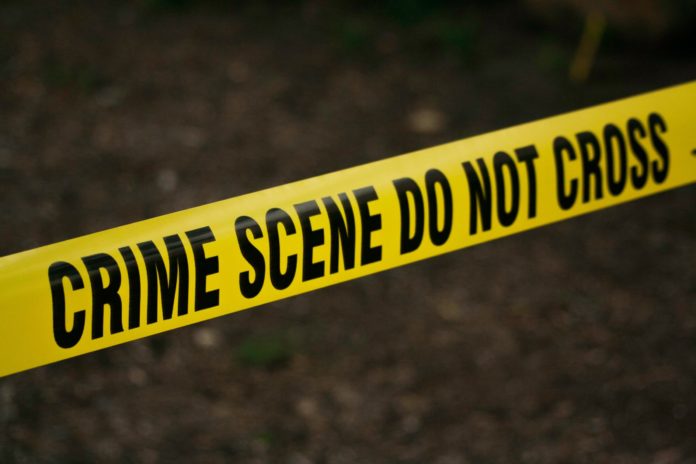 In 1933, Colorado became the first state in the Rocky Mountain West to have a women's prison but the state had been unofficially housing women and men in separate prison facilities since before statehood. In March 1873, Dr. Mary Solander was the first woman imprisoned in the main prison facility in the territory for "a death supposedly caused by an abortion gone awry," according to History Colorado. 
Solander was held in the Colorado State Penitentiary which was then commonly referred to as the Cañon Penitentiary. Her stay may have been short-lived though as the governor pardoned her after five months, according to The Rocky Mountain News in August 1873. 
Later in the 1930s, the state opened a women's prison which, from its opening, housed a locally famous woman, Pearl O'Laughlin, who was convicted of first-degree murder alongside her brother-in-law. O'Laughlin was transferred to the new prison after the Colorado Supreme Court upheld her conviction. She served a life sentence for the murder of her 10-year-old stepdaughter Leona O'Laughlin. But even among the justices on the court, O'Laughlin's case was hotly contested.
According to the Palisade Tribune in February 1932, O'Laughlin asserted five errors in her appeal and the majority rejected all of them but Justice Benjamin Hilliard dissented, saying the court's admission of testimony from O'Laughlin's husband against her constituted reversible error. Justice Haslett Burke also dissented, noting the conviction was "obtained Wholly on circumstantial evidence and that admission of a confession obtained under duress was a reversible error."
O'Laughlin stayed at the women's prison from 1933 to 1951 when she was paroled. She died in San Diego at age 88. 
Currently, Colorado operates two correctional facilities for women, the Denver Women's Correctional Facility and the La Vista Correctional Facility. The Cañon City Women's Prison was decommissioned in 2009. LVCF opened in July 2006, and is a Level III facility, which means it's considered a maximum security prison. DWCF is larger and has more programs than LVCF and houses inmates at all custody levels, according to the Colorado Department of Corrections website.
Of the state's 21 correctional facilities, 19 are state-run and two are privately run by CoreCivic, the Bent County Correctional Facility and the Crowley County Correctional Facility.