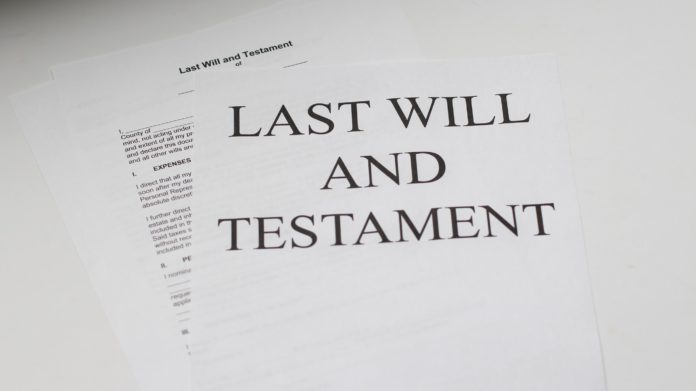 Beneficiaries in Colorado can receive property deeds from an owner after their death, but in 2009, an appellate court considered whether an "owner" could be an entity and not a person.  Fischbach v. Holzberlein has been cited 16 times in similar cases dealing with the language in Colorado's beneficiary deed statute. 
Mary Holzberlein in 2003 established a trust and named herself sole trustee and beneficiary during her lifetime. She named her son Richard Holzberlein as successor as trustee and all her children as equal beneficiaries upon her death. Mary Holzberlein later transferred two properties into the trust before she signed two beneficiary deeds in 2005 to grant one property title to Richard Holzberlein and another to her son, Timothy Holzberlein.  
When Mary Holzberlein died in 2007, Richard Holzberlein executed the quitclaim deeds for both properties, according to what his mother had stipulated. Richard Holzberlein and his wife, Carol Fishbach, filed a complaint as beneficiaries of the trust claiming the deeds that purportedly transferred the properties from the trust to Timothy Holzberlein and Richard Holzberlein were void and asked for a declaratory judgment on the titles for both properties. Fischbach and Richard Holzberlein argued the trust was not an "owner" or "grantor" within the definitions of the 2008 beneficiary deed statute, and that Richard Holzberlein's execution of the quitclaim deeds breached his fiduciary duties as trustee.  
Four months later, Timothy Holzberlein and Richard Holzberlein filed a complaint to reform the deeds, and the trial court granted motions for partial summary judgment and quieted the title. It concluded the deeds were invalid and the quitclaim deeds Richard Holzberlein executed after Mary Holzberlein's death were also invalid. The court later dismissed Richard Holzberlein and Timothy Holzberlein's request to reform the deeds. Timothy Holzberlein appealed. 
The Colorado Court of Appeals in June 2009 disagreed with Timothy Holzberlein's contention that the trial court erred in concluding the deeds were invalid. The court ruled the statute's plain and unambiguous meaning stipulated the transfer of real property effective on the death of the owner meant the owner needed to be a person and couldn't be disbursed by a trust on behalf of a deceased person. Since Mary Holzberlein transferred the properties into the trust, they couldn't be granted to the beneficiaries by the trust. The transfer to the trust voided any subsequent efforts to grant the beneficiary deeds to her sons. 
According to the opinion, "the statutes do not state or imply that a trust can be a grantor of a beneficiary deed," and the court declined to expand the scope of the statute.