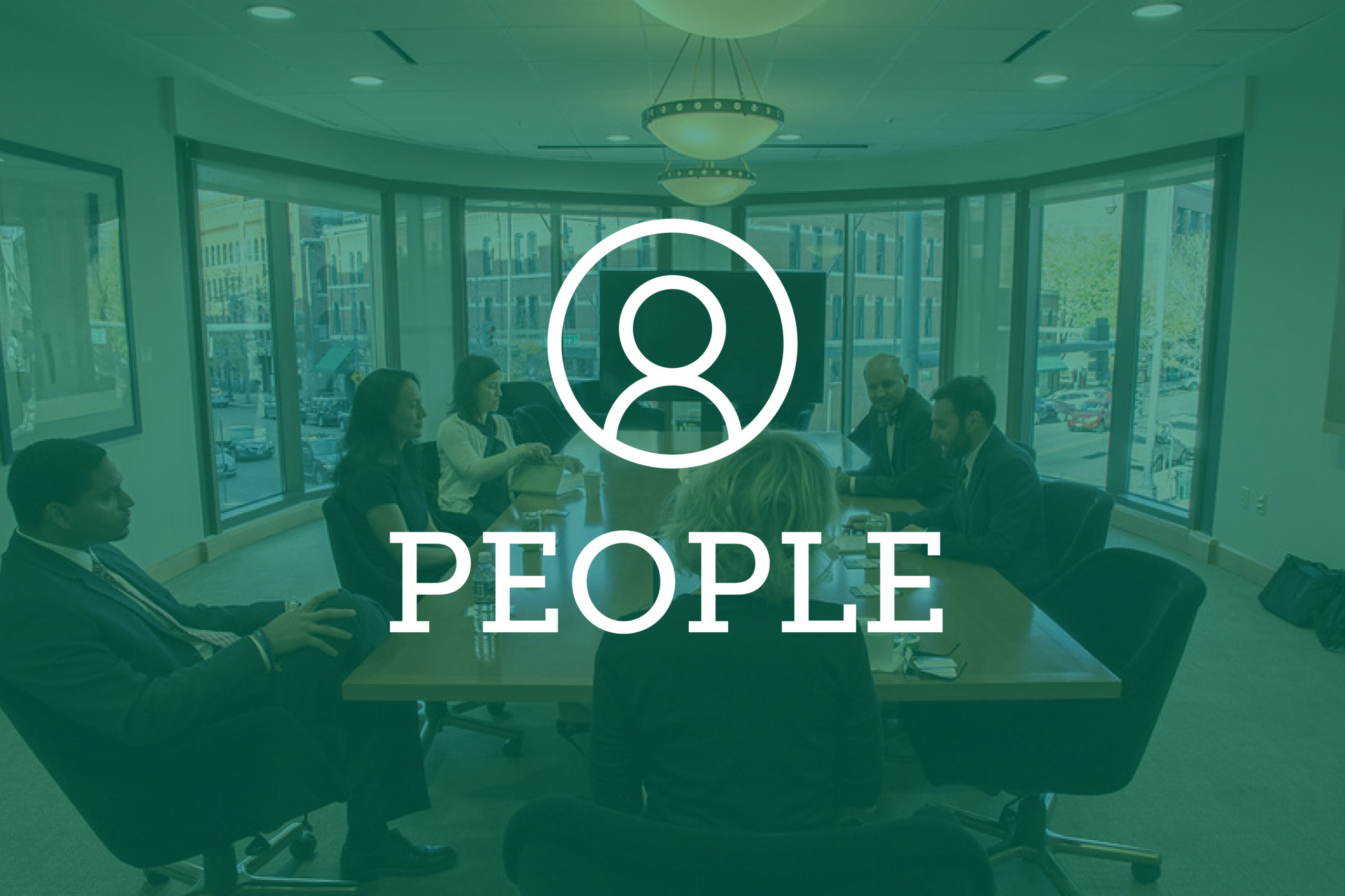 Attorney General Phil Weiser announced June 10 two new leadership appointments to the Consumer Protection Section of the Colorado Department of Law. Steven Kaufmann will serve as the new deputy attorney general of the Consumer Protection Section, and Martha Fulford was appointed as a first assistant attorney general and the administrator of the Uniform Consumer Credit Code Unit.
"Consumer protection is one of my top priorities," Weiser said in a press release. "Our legislature just updated our consumer protection laws to close loopholes and provide our office with more tools to hold irresponsible companies accountable. Steven and Martha bring to our office considerable expertise in consumer protection law, impressive experience in law and government."
Kaufmann will oversee a section of more than 40 staff that is responsible for investigating and prosecuting violations of state and federal consumer protection, antitrust and consumer lending laws. He is the former chair of Morrison Foerster's litigation department and brings more than 25 years of public and private experience in commercial litigation, government enforcement and trial experience. He received a bachelor's degree from Wesleyan University and a law degree from the University of Michigan. He also served as a law clerk to U.S. District Court Judge John Kane, Jr. Kaufman will assume his duties on July 1. 
Fulford is responsible for enforcing laws related to consumer credit, including licensing and regulation of consumer lenders, debt collectors, and debt settlement providers. In accordance with recently enacted state legislation, Fulford will also administer UCCC's licensing regulations for education loan servicers who lend to Colorado residents. She will oversee the investigation and prosecution of violations of laws related to all those areas. 
Before her appointment in the Department of Law, Fulford was senior counsel at the National Student Legal Defense Network. From 2012 to 2018, she served as senior counsel at the Consumer Financial Protection Bureau in Washington, D.C., where she advised agency leadership on administrative law, Dodd-Frank authorities, and federal consumer financial law, and served as the student lending lead for the legal division. Fulford received a bachelor's degree from Yale University and a law degree from Columbia University School of Law. Fulford began work on May 20.

LATERAL WATCH
The Denver City Attorney's Office added Bradley Neiman, who will help manage the city's portfolio of public private partnership projects.
Neiman has more than 10 years of experience in private practice, most recently with Glade Voogt Lord & Smith, where he focused on special district law. He has worked on projects such as the Central Platte Valley District.
Neiman is a member of the Colorado and Denver bar associations. He received a law degree from the Emory University School of Law. 
ASSOCIATE WATCH
Holland & Hart announced June 10 that three attorneys joined the firm's intellectual property practice as associates.
Sanna Deerrose focuses her practice on intellectual property and commercial transactions. She assists clients in structuring, drafting and negotiating intellectual property and commercial agreements, including licenses, consulting and services agreements, distribution agreements and reseller agreements. 
Before joining Holland & Hart, Deerrose was a legal associate at Molson Coors Brewing Company. She received her law degree from the University of Denver Sturm College of Law and her bachelor's degree from the University of California, San Diego.
Nick Kuchinski's practice is focused on patent preparation and prosecution work in the electronics, computer-related, mechanical and chemical arts. He assists clients across a variety of technology areas, including circuitry, software, optics, robotics, mechanical equipment, chemical formulations and chemical processes. Kuchinski served as a patent examiner extern with the U.S. Patent and Trademark Office in Denver and as an intern case manager for the University of Colorado's Technical Transfer Office. Before attending law school, he was a consulting engineer for a Fortune 100 engineering design firm. 
He received a law degree from the University of Colorado School of Law and a bachelor's degree from the University of Kansas.
Dardoh Skinner assists clients in the food and beverage, retail and technology industries to protect and enforce their trademark portfolios. She counsels clients on trademark selection and clearance and on strategies for securing, maintaining and enforcing their trademark portfolios, both domestically and internationally. She also assists clients on building, maintaining, and protecting client brands, copyrights, and trade secrets, and leveraging their IP assets to the highest advantage. Dardoh received a law degree from the University of Colorado School of Law and a bachelor's degree from Amherst College.
On June 3, Sherman & Howard added Alex Kirven to the firm's estate and tax planning group in Denver.
Kirven's practice focuses on estate planning, tax, and estate and trust administration. He received a law degree from the University of Colorado and a bachelor's degree from Gonzaga University. 
BakerHostetler announced Tuesday the addition of two associates to its Denver office.
Sean Solis joined the firm's complex commercial litigation practice as an associate. He focuses his practice on data privacy and securities matters as well as representing clients in high-stakes investigations and government enforcement proceedings. 
Prior to joining BakerHostetler, he worked as an associate in the Houston office of Jones Day. He received his law degree from the University of Texas at Austin and his bachelor's degree from Trinity University. Solis is currently admitted to practice law in Texas.
Donald Hutchins joined the firm's private wealth planning practice as an associate. Prior to joining BakerHostetler, Hutchins was an associate with the Memphis office of Baker Donelson Bearman Caldwell & Berkowitz. He received a law degree and bachelor's degree from the University of Mississippi and an LL.M. in Taxation from New York University School of Law. Hutchins is currently admitted to practice law in Tennessee.

BOARD APPOINTMENTS
Otis & Bedingfield announced that attorney James Godbold has been appointed to the Larimer County Oil and Gas Regulations Task Force. 
The 15-member task force will advise the county on local regulations to supplement Colorado Oil and Gas Conservation Commission and other state agency rules. The task force will monitor and respond to state and legislative changes that might affect local authority. 
The task force will review examples of regulations from other counties to determine what approaches may work for Larimer county. It will also review and provide input on draft oil and gas regulation for Larimer county. 
Godbold has has represented mineral owners, oil and gas operators, well service companies, pipeline companies, construction companies, land holding companies, oil refineries and industry associations throughout Colorado, Indiana and Kentucky. 
His experience includes lease negotiation and acquisition and related exploration and production issues.  Godbold's practice with Otis & Bedingfield focuses on oil and gas, real estate and litigation.
JUDICIAL ANNOUNCEMENTS
The 10th Judicial District Nominating Commission has nominated three candidates for a district court judgeship created pursuant to Senate Bill 043, effective July 1.
Nominees Nelson Dunford, Amiel Markenson and Margaret Vellar, all of Pueblo, were selected by the commission on June 10.
Under the Colorado Constitution, the governor has 15 days from June 11 to appoint one of the nominees to the 10th District bench.
Comments regarding any of the nominees may be sent via e-mail to the governor at [email protected]. 
Gov. Jared Polis on Thursday appointed Jennifer Melton to serve as a Jefferson County Court judge for the 1st Judicial District. Melton will fill a vacancy occasioned by the retirement of Judge Susan Lori Fisch. Her appointment is effective July 1. 
Melton has been a solo practitioner in Golden since 2008. The majority of her practice consists of criminal and dependency and neglect cases as court-appointed counsel. 
She also handles civil restraining orders. Previously, she was an associate at Beck Jonson & Nolan, an associate with Stiner Beck & Jonson, and an associate at Riggs Abney Neal Turpen Orbison & Lewis. 
Melton earned her bachelor's degree from Texas A&M University in 1990 and her law degree from Texas Tech University in 1993.