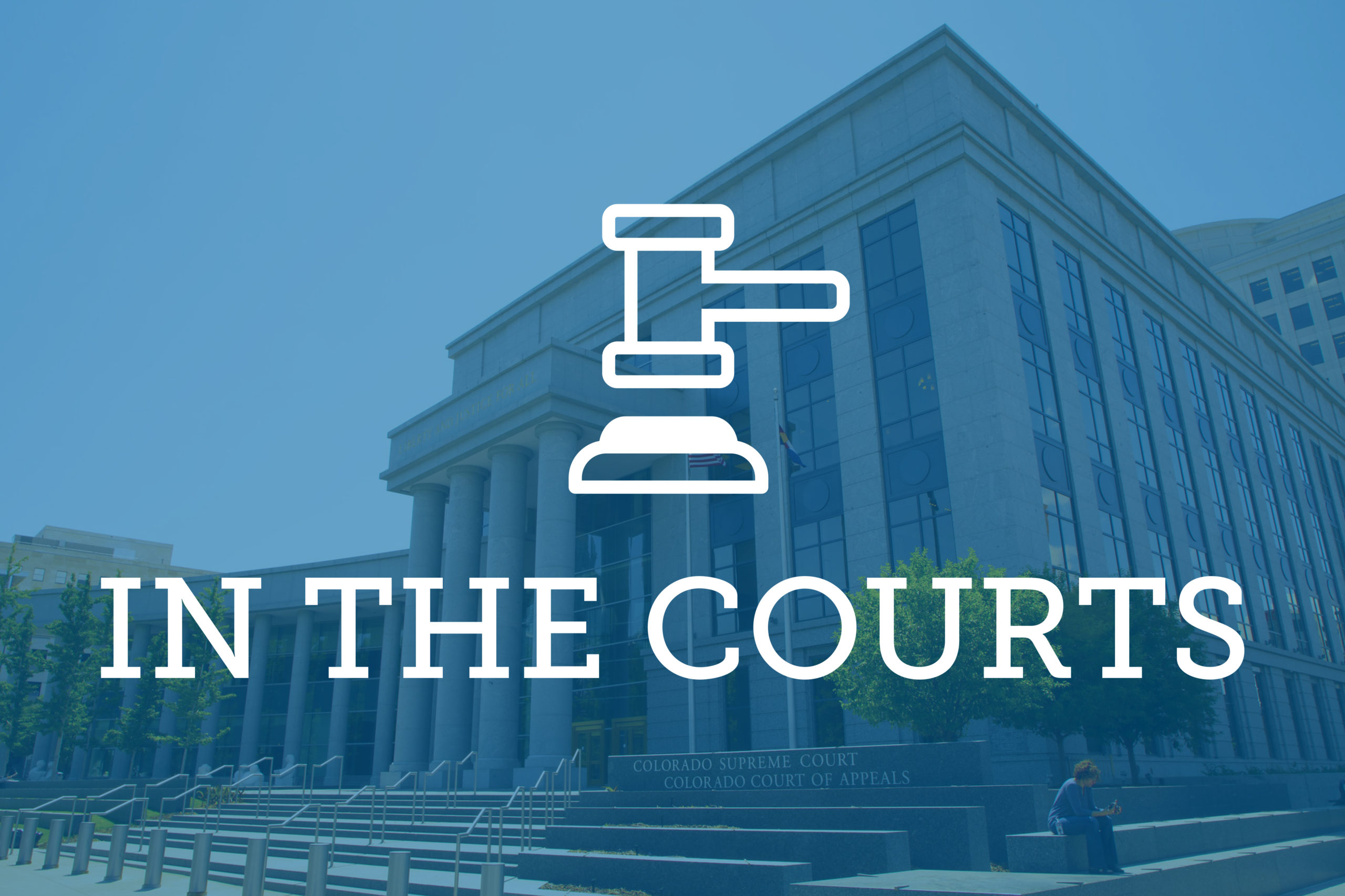 A recent decision by a federal appeals court to grant haven to an Indian political activist has highlighted the role of asylum in U.S. law and the unique role of immigration courts in applying the nation's commitment to protect individuals from persecution abroad.
Kaur Case Shows Flawed Analysis 
The U.S. 9th Circuit Court of Appeals ruled on Jan. 29 that Chanpreet Kaur, a Punjabi activist in support of an independent Sikh state and a member of an opposition political party in India, was entitled to asylum after members of the Indian National Congress Party attempted to gang rape her on a street in retaliation for her political activities and later threatened to kill her. Kaur's family was then repeatedly attacked by police who had learned of the woman's departure to the U.S. The INCP, which was not in power in Punjab when its members committed the attempted gang rape and threatened Kaur, won the provincial elections held a month later. By then, Kaur had left India.
Kaur was denied both asylum and protection against deportation by an immigration judge, who found her testimony credible but decided she had not endured any persecution. The immigration judge also concluded that, even if Kaur had been persecuted — a term of art under the U.S. Refugee Act of 1980 and international treaties on refugees — there wasn't a close enough tie to the Punjabi or Indian governments or to affiliated individuals those governments would not or could not control. 
The immigration judge dismissed Kaur's petition and ignored Kaur's argument that she should not be deported and her claim that the Convention Against Torture required the U.S. to shield her. He then ordered her removed from the country. 
The Board of Immigration Appeals upheld the immigration judge's order, finding Kaur had not provided evidence of psychological harm resulting from the attempted rape and therefore could not establish she had been subjected to persecution. The BIA also ruled that Kaur needed to prove there was no place in India where she could live safely.
The 9th Circuit Court of Appeals, in a 2-1 opinion by Judge Kim McClane Wardlaw of Pasadena, California, overruled the decision to deny Kaur asylum. Two core issues under the Refugee Act were apparent in the case: whether Kaur had been forced to leave India "because of persecution or a well-founded fear of persecution on account of … [her] political opinion" and whether, as the 9th Circuit Court of Appeals said in its opinion, that "persecution was committed by the government, or by forces that the government was unable or unwilling to control." 
Tammy Lin, a San Diego immigration lawyer, said the appeals judges had little trouble finding that both the immigration judge and the Board of Immigration Appeals had erred on both points. "The 9th Circuit basically just said that the immigration judge and the Board of Immigration Appeals got it wrong," she said. 
Wardlaw, along with Judge Mary Murguia of Phoenix, first found Kaur had been persecuted and that she did not need to prove any trauma had resulted from the attack by INCP zealots. "When a petitioner demonstrates that she has suffered an attempted rape, she need not adduce additional evidence of harm — psychological or otherwise — to establish past persecution," Wardlaw wrote. "Attempted rape itself is a severe violation of bodily integrity and autonomy, and so is itself almost always a form of persecution." Wardlaw and Murguia then cited precedent from around the U.S. to hold that attempted rape is also a form of persecution. 
As for the Board of Immigration Appeals' decision that Kaur needed to show psychological harm from the attempted rape, Wardlaw's opinion also dismissed that conclusion. "When evaluating whether a petitioner has been persecuted on account of a protected ground, we examine the persecutor's motive, not the victim's perspective," Wardlaw wrote. "In other words, it is the conduct of the persecutor, not the subjective suffering from the perspective of the victim, that matters for purposes of determining what constitutes persecution." 
The 9th Circuit Court of Appeals judges also had little difficulty determining that members of the INCP were effectively agents of the Punjab government. While not in control of that government at the time of the attempted rape, its members held legislative seats then and later did become a parliamentary majority. "[W]hen a petitioner suffers persecution at the hands of a major political party both during and after its rise to power from a minority voting bloc in the legislature to the head of government, the source of the persecution is the government itself," Wardlaw wrote. 
The two appeals judges also chastised the Board of Immigration Appeals for requiring Kaur to show that the government had not controlled the members of the INCP who had attacked her. "[W]hen a petitioner credibly asserts that her persecutor is the government itself, she is not required to show that the persecutor cannot be controlled," according to Wardlaw's opinion. 
César Cuauhtémoc García Hernández, a professor at the University of Denver Sturm College of Law, said the situation presented to the immigration court is not unusual. "It's easy to conclude that the government is persecuting someone when there's an official government policy that declares [some] people to be the proper targets of violence," he said. "But lots of violence, including lots of political violence, happens in much more nebulous ways. It comes in the form of people who are acting at the behest of government officials or to promote certain government policies, but who are not necessarily, themselves, employees of the government."
STRUCTURAL PROBLEMS, POLITICAL PRESSURES
The Kaur case itself does not set new precedent in American immigration law, but, according to Hernández, the opinion clarifies again for immigration judges and the Board of Immigration Appeals "there isn't going to be an added burden imposed on sexual violence to obtain and show proof of persecution that's not asked of other people." Instead, the case highlights the limitations of U.S. immigration courts in effectively addressing asylum claims.
Lin argued that a flaw afflicting those courts is the broad flexibility granted them by language in the Refugee Act that allows immigration judges to use their discretion in awarding asylum. "We do have the caselaw, we do have the legislation, and statutory determinations of what is and what isn't asylum," Lin said. "Even if you qualify for everything, technically the judge could just say 'no' to you because they don't like you." Moreover, Lin said, the immigration courts, unlike other fora for dispute resolution run by the executive branch, do not have to follow an established set of administrative procedures.
The immigration courts and the Board of Immigration Appeals, nestled within the executive branch, are subservient to the Attorney General, who is appointed by the President and who may seek to impose the administration's political agenda on those tribunals. That practice, according to numerous reports, developed into a significant problem during the Trump administration. "They have to follow whatever the attorney general at the time determines," Lin said. Between 2017 and 2021 President Donald Trump's two confirmed and one acting attorneys general — Jeff Sessions, Matthew Whitaker and William Barr — sought to reduce the autonomy of immigration judges and to play a direct role in how they handled their dockets, including by imposing a quota system applicable to decisions and by attempting to decertify the national immigration judges union. The policy changes were justified on grounds that the immigration courts face a backlog, which, according to the Transactional Records Access Clearinghouse at Syracuse University, currently exceeds 1.2 million cases.
Numerous proposals to reform the operation of immigration courts have been advanced during recent years, including by the American Bar Association, American Immigration Lawyers Association, Federal Bar Association and National Association of Immigration Judges. Those organizations have urged Congress to remove the immigration courts from the control of the Department of Justice. 
In a July 11, 2019, letter, the organizations emphasized the conflict of interest facing any administration under the current system created by a requirement that the nation's attorney general serve as "both lead prosecutor and lead judge in immigration cases." 
In addition, the advocacy organizations warned, the "inherent conflict of interest is made worse by the fact that immigration judges are considered merely government attorneys, a classification that fails to recognize the significance of their judicial duties and leaves them particularly vulnerable to political pressure and interference in case management."
President Joe Biden has signaled a desire to address the problem of immigration court reform. His 2020 campaign promised to "[d]ouble the number of immigration judges, court staff, and interpreters" and to "direct the necessary resources to ensure asylum applications are processed fairly and efficiently, while treating families and children with compassion and sensitivity." 
While detail relating to immigration court operations are lacking in the new administration's early communications about Biden's agenda, a Jan. 20 White House document indicates that Biden will ask Congress to mandate "fairness and balance" to the immigration courts by "providing judges and adjudicators with discretion to review cases and grant relief to deserving individuals." Biden will also push for legislative programs to expand immigration judge training and modernize the technology used in those courts. 
— Hank Lacey