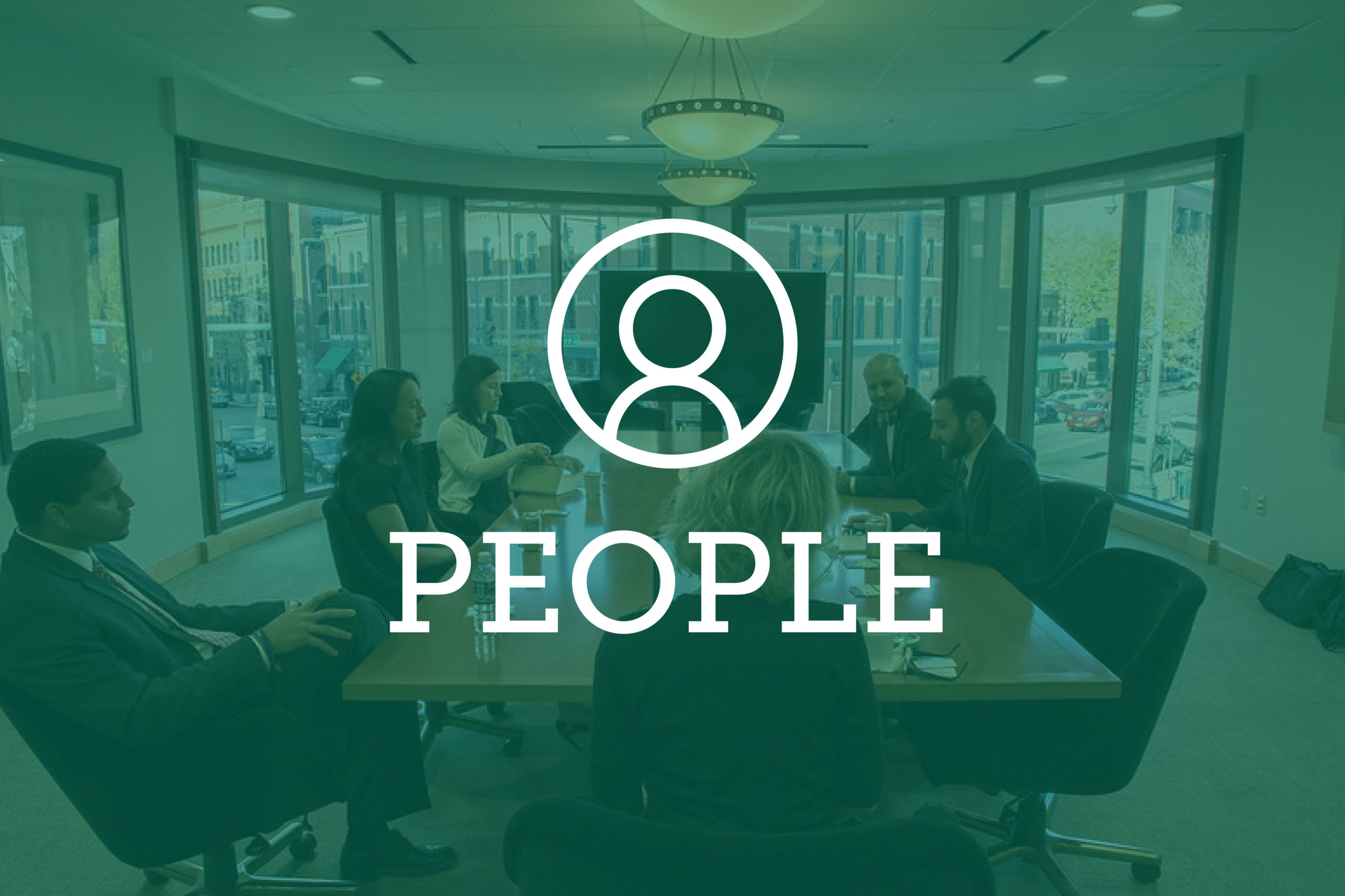 Armstrong Teasdale announced that partner Aubyn Krulish has been named managing attorney of the firm's Denver office effective Jan. 6. 
"Our business is built around our people, and Aubyn is well suited to take on this new role," said firmwide managing partner David Braswell. 
"Her proven leadership skills give me the utmost confidence that she will bring great energy and vision to her role, further driving the success of the firm in Denver and the surrounding region. We also thank outgoing office managing attorney Chuck Steese for laying a solid foundation, creating synergies nationwide and supporting aggressive growth over the past five years."
Armstrong Teasdale opened its Denver office In 2014. Denver office founder and former managing attorney Chuck Steese will continue in his role as a high-stakes commercial litigator at Armstrong Teasdale, serving in various other leadership capacities for the firm.
"This appointment was thoughtfully considered, and Aubyn stepping into this role aligns perfectly with our vibrant and inclusive Denver office," said Steese. "Over the past five-plus years, I have seen tremendous growth in Denver with the office tripling in size, and I look forward to what's to come under Aubyn's leadership. To say I am proud of the attorneys and staff in this office is an incredible understatement."
Krulish is a member of the corporate services practice group who provides counsel on business issues to clients of all sizes from large publicly traded companies to emerging companies and startups. She primarily focuses on mergers and acquisitions, technology transactions, financing and complex commercial contracts. Her experience also extends to corporate governance, private placements and capital raises.
Krulish serves on the firm's hiring and technology committees. She is a Colorado native and received a law degree and master's degree in legal administration from the University of Denver Sturm College of Law and a bachelor's degree from the University of Northern Colorado.
"This truly is an exciting time to be part of Armstrong Teasdale and I am honored to serve the firm in this role," said Krulish. "I am privileged to work with an extremely talented team in our Denver office. I am dedicated to putting our people first and continuing to build this office, consistent with our firm's strategic plan, by hiring additional valuable team members."
NEW GC AT Housing and Finance authority 
Colorado Housing and Finance Authority announced Tuesday Heather Schell has been selected to serve as CHFA's general counsel and assistant secretary. CHFA's board of directors appointed Schell in December 2019 following a nationwide search.
As general counsel, Schell will provide direct oversight and governance of CHFA's enterprise risk, which includes leading CHFA's legal, compliance, information security and internal audit departments. Schell succeeds Charles Knight, who served as CHFA's general counsel from 2016 to 2019, and Charles Borgman, who served as general counsel for CHFA from 2004 to 2016, and most recently, as interim general counsel from August to December 2019. 
Schell joined CHFA in January 2013. Since then, she has provided primary legal counsel for several areas of the organization, including multifamily and business lending, housing tax credit allocation and compliance and asset management. Most recently, Schell held the position of senior managing attorney, in which she oversaw the commercial loan closing process for CHFA, and supervised the legal department's staff attorneys and legal support staff. 
Prior to joining CHFA, Schell worked in private practice, with an emphasis on real estate and bankruptcy law. Schell has experience in the areas of real estate, mortgage finance, commercial transactions, banking, bankruptcy, housing tax credits, and work-outs. 
Schell received a bachelor's degree, with distinction, from the University of Virginia and graduated with honors from the University of Texas School of Law.
BROWNTSEIN OPENS WYOMING OFFICE
Brownstein Hyatt Farber Schreck announced Friday that the firm has added to its government relations team with the addition of Neal Tomlinson, shareholder; Kristina Kleist, policy advisor and associate; and Denise Freeman, senior policy assistant. This team will work primarily out of the firm's Las Vegas and Carson City, Nevada, offices, as well as in the firm's new Cheyenne, Wyoming, office.
Tomlinson's practice concentrates on administrative law and government relations, including many types of business and privileged licensing, regulatory compliance and related business litigation. Prior to joining Brownstein, Tomlinson served as the managing partner of Hyperion Advisors and was a partner at Snell & Wilmer. 
He received a law degree from the University of Wyoming College of Law and a bachelor's degree from the University of Wyoming.
Kleist practices in the area of administrative law and government relations, including regulatory compliance and licensing. Prior to joining the firm, Kleist was an attorney with Hyperion Advisors. 
She received a law degree from the University of Wyoming College of Law and a bachelor's degree from the University of Wyoming.
Freeman provides support to the firm's government relations team. She conducts research and analysis in support of lobbying efforts in the areas of administrative law and regulatory compliance. 
Prior to joining Brownstein, Freeman served as the director of business operations at Hyperion Advisors and the director of human resources for the City of Cheyenne.

ASSOCIATE WATCH
Holland & Hart announced Friday environmental attorney Hayley Siltanen joined the firm in Denver as an associate.
Siltanen assists clients in matters involving water rights, real estate and land use planning. Her clients include water providers, energy companies, real estate developers, industrial water users, ranchers and farmers and special districts. 
She has experience with land use, natural resources, and environmental matters, including project permitting, administrative and judicial appeals, real property transactions, and environmental compliance. 
Siltanen is admitted to practice in California and Oregon. Her practice in Colorado is temporarily authorized pending admission under C.R.C.P. 205.6. 
She received a law degree from the University of California, Berkeley School of Law and a bachelor's degree from Oregon State University.
HOLLAND & HART NAMES NEW LEADERS
Holland & Hart announced Thursday the election and appointments of several firm leadership positions, effective Jan. 1.
Washington, D.C., partner Kelly Johnson has been elected to serve a two-year term on the five-person management committee. Johnson fills a vacancy resulting from Chris Balch's election to firm chair. 
Denver partner Matthew Smith was appointed to the commercial litigation practice group leader role. He is replacing Maureen Witt, who served the firm commercial litigation PGL since 2017.
Boise partner Nicole Snyder was appointed as the corporate PGL, replacing Lucy Stark who was appointed to managing partner. Snyder previously served on the firm's management committee and as the administrative partner for the Boise office.
Boulder partner Mark Wiletsky was appointed to the labor and employment PGL role. Wiletsky has served as administrative partner for the Boulder office since 2017. Wiletsky is replacing Bryan Benard, who served in the PGL role since 2016.
Boulder oartner Larry Tronco was appointed administrative partner of the firm's Boulder office, replacing Wiletsky. 
BROWNTSEIN ANNOUNCES LEADERSHIP PROMOTIONS
Brownstein Hyatt Farber Schreck announced Thursday two attorneys have been promoted to leadership promotions. Effective Jan. 1, shareholder Nicole Ament is chair of the real estate department. Shareholder Greg Berger is chair of the corporate and business department.
Since joining the firm in 1999, Ament has been an integral member of the real estate Department and was named chair of the firm's hospitality, resort and recreation group in 2015. 
Berger is a longtime member of the corporate and business department. During his more than 25 years with the firm, Berger has chaired the firm's tax group and is a former member of the firm's management committee. He works closely with the government relations group on representing clients before Congress and the U.S. Department of the
Treasury on significant tax policy and legislative issues. He also has extensive experience in corporate and partnership taxation and public finance.
JUDICIAL ANNOUNCEMENTS
The 8th Judicial District Nominating Commission announced Wednesday it has nominated three candidates for a Larimer County court judgeship created by the retirement of Judge Peter Schoon Jr., effective Feb. 22. 
Nominees David Ayraud and Katharine Ellison of Fort Collins, and Jill Hueser of Greeley were selected in a meeting on Jan. 7, at the Larimer County Justice Center.
Under the Colorado Constitution, the governor has 15 days from Jan. 8 to appoint one of the nominees as county court judge for Larimer County. Comments regarding any of the nominees may be sent via e-mail to the governor at [email protected]

GOOD FOR YOU
Kilpatrick Townsend announced Tuesday that Justin Krieger, managing partner of the firm's Denver office, was appointed to the board of trustees of the American Chemical Society's Division of Chemical Education. The appointment is for a three-year term beginning Jan. 1.
The American Chemical Society is the world's largest scientific society with over 152,000 members in more than 140 countries. As a trusted, authoritative source of scientific information, the American Chemical Society promotes public policies that advance the chemistry enterprise and its practitioners. The organization advocates for innovation, education, sustainability and science in public policy.   
Greg Szewczyk of counsel in the Denver office of Ballard Spahr, has joined the advisory board of Protect Our Winters, a Boulder-based 501(c)(3) that focuses attention on climate change.
Founded in 2007 by professional snowboarder Jeremy Jones, Protect Our Winters aspires to bring together outdoors enthusiasts, scientists, and businesses to mitigate the effects of climate change and address the multi-faceted and systemic causes of global warming.
In addition to joining Protect Our Winter's Advisory Board, Szewczyk plans to offer pro bono counseling to the organization.