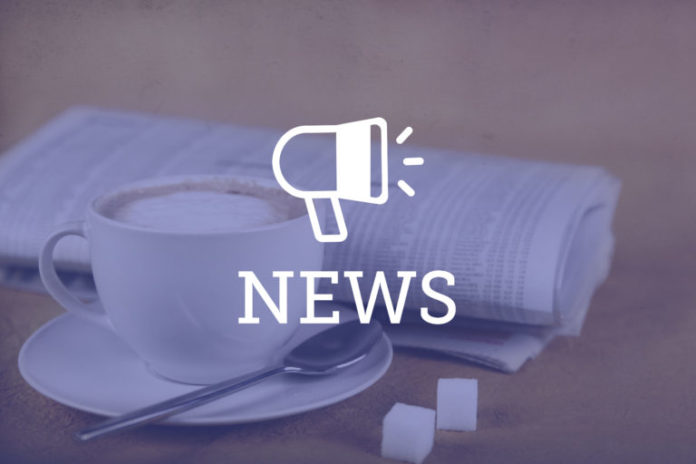 On the one-year anniversary of the fatal shooting of Johnny Hurley by an Arvada Police officer, Hurley's mother and estate are suing two officers, claiming that they acted unreasonably and violated the Colorado Constitution which resulted in Hurley's death. 
The lawsuit relies on a police reform bill passed by the Colorado legislature that, among other things, allows plaintiffs to bring lawsuits against officers based on violations of the state constitution. 
Filed on June 22, the estate of Hurley and his mother, Kathleen Boelyn claim that Officer Kraig Brownlow and Arvada Chief of Police Link Strate in their individual capacities, contributed to the death of Hurley during an active shooter event where he intervened. Specifically, they claim Hurley's state constitutional rights were violated with the use of excessive force and that Brownlow committed battery resulting in wrongful death. 
Hurley was shopping for camping supplies at an Army Navy surplus store in downtown Arvada on June 21, 2021. Across the street, Arvada Police Officer Gordon Beesley was responding to reports of a man acting suspiciously. The man was Ronald Troyke. 
Troyke, dressed head to toe in black and armed with a 12-gauge semi-automatic shotgun, had driven his truck to Olde Town Arvada that morning with the apparent motive of provoking a police response and harming officers. When Beesley arrived at the scene, Troyke yelled to get his attention before shooting him twice and killing him. Troyke fired several other shots at parked police cars and businesses. 
Hurley, who had a concealed-carry pistol, approached the scene of the shooting and fired six shots at Troyke, hitting him five times, but not killing him immediately. Hurley grabbed Troyke's weapon to try and unload it, but to Brownlow, one of three police taking cover in a neighboring building, Hurley appeared to be the shooter. Brownlow fired three shots and hit Hurley who later died from his injuries. 
In November 2021, First Judicial District Attorney Alexis King announced her office would not press charges against Brownlow for the incident and found that his actions were justified under Colorado law and there wasn't enough evidence to support criminal charges. 
While King didn't find enough evidence to justify criminal charges, attorneys for Hurley's estate and Boelyn say there's evidence that Brownlow acted unreasonably, violating Hurley's constitutional rights which lead to his death. 
"We wouldn't agree with all of her underlying factual determinations [King's] office made in this respect in terms of what Officer Brownlow saw or should've realized about the situation, but that said, it's a very different inquiry that has no bearing and it certainly does not absolve Officer Brownlow of civil liability," said Matthew Cron from Denver civil rights firm Rathod Mohamedbhai LLC. 
Hurley's mother and his estate argue that there are several factors Brownlow didn't take into account before he fired his weapon, and had he done so, Hurley would still be alive. 
For one, they argue, Hurley looked distinctively different from Troyke, wearing jeans, a red t-shirt and a baseball cap rather than all black clothes. Hurley, who had a lean frame, looked physically different from Troyke as well, who was heavy set. Brownlow had seen Troyke before he took cover, the plaintiffs argue, and should've been able to recognize Hurley was not the shooter. The lawsuit adds that Hurley was not actively threatening anybody when he was shot and that although he was holding the rifle used in the shooting, he was unloading it. The lawsuit adds that Brownlow did not give any verbal commands or warning to Hurley prior to taking a shot. 
As head of the Arvada Police Department, Strate, the lawsuit argues, was responsible for implementing the department's use of force policy which allows for deadly force when an officer believes its necessary protection from the "imminent use of deadly physical force" that doesn't need to be immediate or instantaneous. The APD's policy violates the U.S. Supreme Court's 1985 decision in Tennessee v. Garner, which held that someone must pose an immediate threat to an officer, the lawsuit argues, and is therefore unconstitutional. 
"It's essentially that [Strate] is the person that is responsible and makes the decisions on policy and training," said Cron. "And we think he has failed in those endeavors." 
The lawsuit claims that both officers violated the Colorado Constitution and asks for a jury trial as well as actual and compensatory damages. 
Cron said that prior to the passage of Senate Bill 217 by the Colorado General Assembly in 2020, a case like this one likely would've ended up in federal courts. SB 217 was Colorado's primary police reform bill created and passed in the wake of the death of George Floyd and the nationwide protests over the use of force by law enforcement. In addition to requirements that officers wear body cameras and departments track policy violations, the law opens peace officers up to civil actions for violating constitutional rights set by the Colorado Constitution. Qualified immunity is not a defense to civil claims under SB 217. 
"The Colorado legislature enacted some significant reforms that allow us to bring claims for violation of the Colorado Constitution and that is what we're doing in this case," said Cron.  
"Now that you can file under state law, there's no federal cause of action in our lawsuit," he added. "So we can be in state court where we think this case belongs because it involves a violation of the state constitution."