BakerHostetler announced Wednesday that it named Laurin Quiat as its next Denver office managing partner. He will succeed Poe Leggette, effective Jan. 1, 2019.
"Poe, with his extensive experience in law firm management, has been a strong voice for BakerHostetler in Denver, while at the same time serving as co-chair of our national energy industry team," said firm chairman Steven Kestner. "I am grateful to have had Poe as a member of our office leadership team and look forward to Laurin continuing to grow the office and carrying on BakerHostetler's tradition of delivering outstanding client service."
Quiat joined BakerHostetler in 1997, was elected partner in 1999 and serves as leader of the firm's national construction practice. In his practice he tries complex legal disputes for clients in the areas of product liability, construction and commercial litigation. He has served on several firm management committees, including the new business committee, and spent four years as the Denver office litigation group coordinator.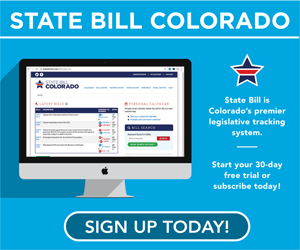 Since 2012 he has been responsible for litigation associate training, which includes a multi-day trial training program for all midlevel associates. Quiat received his bachelor's degree from Franklin & Marshall College and his law degree from the University of Miami School of Law.
"I am humbled by the confidence of my partners in selecting me to follow Poe as office managing partner of the Denver office," said Quiat. "Poe, and his predecessor Ray Sutton, set a tremendous example of what successful leadership looks like, and I look forward to continuing their work of expanding and strengthening our office and the firm."
Leggette joined BakerHostetler in 2014 and has led the office since 2016. In addition to his office leadership role and serving as co-head of the energy industry practice, he maintains an active energy litigation and transactions practice.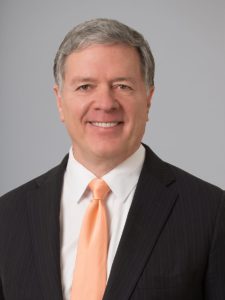 Leggette was recognized earlier this year by the Independent Petroleum Association of America for providing "25 Years of Outstanding Legal Representation" to the IPAA. He was also named one of Law Week's Lawyers of the Year In 2015.
JUDICIAL APPOINTMENTS
Gov. John Hickenlooper on Tuesday appointed Amanda Hopkins as 12th District Court Judge. She fills a vacancy created by the death of Judge Patrick Hayes. 
Hopkins has been a deputy public defender with the Alamosa Regional Office of the Colorado State Public Defender since November 2007. 
She has represented juvenile and adult clients in both misdemeanor and felony criminal proceedings. Since December 2011, she has also served as managing deputy public defender of the Alamosa office. In that capacity she divided her time between court administrative matters and representation of indigent clients accused of felony crimes. 
Hopkins earned her bachelor's degree from the University of Puget Sound in 2001 and her law degree from Seattle University School of Law in 2006. Hopkins' appointment is effective July 10.