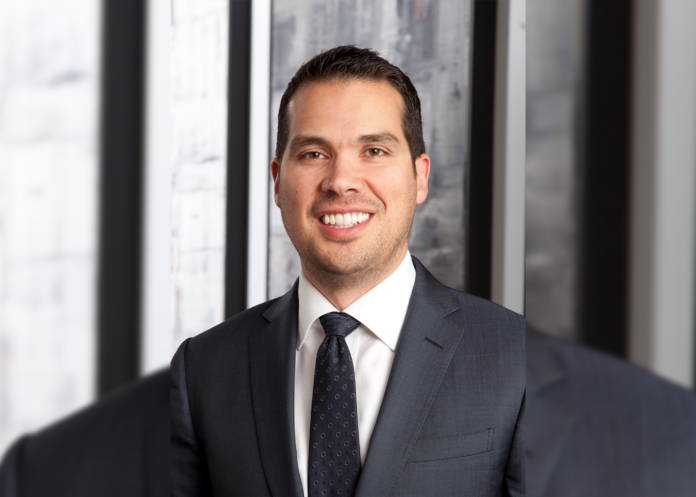 Fennemore continues to expand across the West after announcing it has combined with Wendel Rosen LLP in Northern California's East Bay.
Over the last two years, Fennemore has combined with four different outlets including Denver-based Reilly LLP. The combination with Wendel Rosen will go into effect July 1, bringing the firm's attorney roster to 250 across Colorado, California, Arizona and Nevada.
Those with Wendel Rosen are excited about the merger saying it's the right fit.
"You often don't have the bandwidth to represent your clients in some matters because you just don't have the numbers — we've always had the expertise," said Dan Rapaport, Wendel Rosen's managing partner, who began the search about a year ago, looking at firms throughout the country to combine with. "It was very clear to me that Fennemore was the cream of the crop and literally a perfect fit for us."
Rapaport said the energy, structure, technology, retention and leadership are all very strong at Fennemore. He added that Wendel Rosen and Fennemore do a lot of the same things like corporate real estate, trusts/estates and business litigation, but Fennemore has more experience with areas like water and mining law. Having the same values is another key aspect.
"We've had a culture of caring and community service at Wendel for as long as I've been here," Rapaport said. "These guys check all the boxes. They are just like us."
Fennemore echoed what leadership at Wendel Rosen said about the deal, saying it's a smart way to grow the firm.
"When you're looking at a deal, and whether or not it makes sense, you're really looking for practice area compatibility, because that way you can have greater expertise in certain subsets of a field," said James Goodnow, Fennemore's CEO and managing partner. 
With Fennemore being the larger of the firms, they feel the addition of Wendel Rosen is a great asset with all the expertise they have to offer, which matches up with what they do. "I think it means additional depth in our bench in key practice areas; it also means we have the entire state of California covered now," Goodnow said. 
Goodnow continued saying the culture of Fennemore and Wendel Rosen is also a close match. They were particularly impressed with the charity and community-driven events Wendel Rosen is a part of. Fennemore also liked how Wendel Rosen balanced their work lives, which fits in with Fennemore's beliefs.
"We had remarkable cultural alignments," Goodnow said. "This is a really important piece to making any deal work in the long run. You have to be aligned in your vision and you have to be aligned in your values. We saw both here." 
In Denver, those formerly with Reilly said the combination last year with Fennemore has been wonderful for them. 
"It's been a really great fit for us," said John McHugh, Fennemore's office managing partner for the Denver office. "It was one of things, when we were at Reilly and we were looking at places to go … we wanted to join a firm that we would enjoy working with. The people are great, the firm's culture is very entrepreneurial, but it's very collaborative as well." 
McHugh continued saying the transition with Fennemore was seamless including with technology.
"My experience, and I'm sure the people in California will experience the same thing, is the integration system and the transition system that Fennemore puts in place is really top notch," he said. "I think we were up and running and really felt integrated into the firm within a week max."
Outside of the Wendel Rosen combination, Fennemore completed three more onboardings which included a merger with Dowling Aaron in Central Valley, California, Reilly in Denver and a major lateral hiring of about 50 lawyers and legal professionals in southern California. 
During this combination, Goodnow of Fennemore will be the CEO and managing partner of the combined firm. From Wendel Rosen, Rapaport will work with the management committee, serving as a special advisor while business and real estate attorney Steve Cramer will also join the management team. Wendel Rosen's William Rowell will be the local managing partner. The firm will be called Fennemore Wendel in northern California and Fennemore at the rest of its locations.
Fennemore was founded in 1885 while Wendel Rosen has been around since 1909.