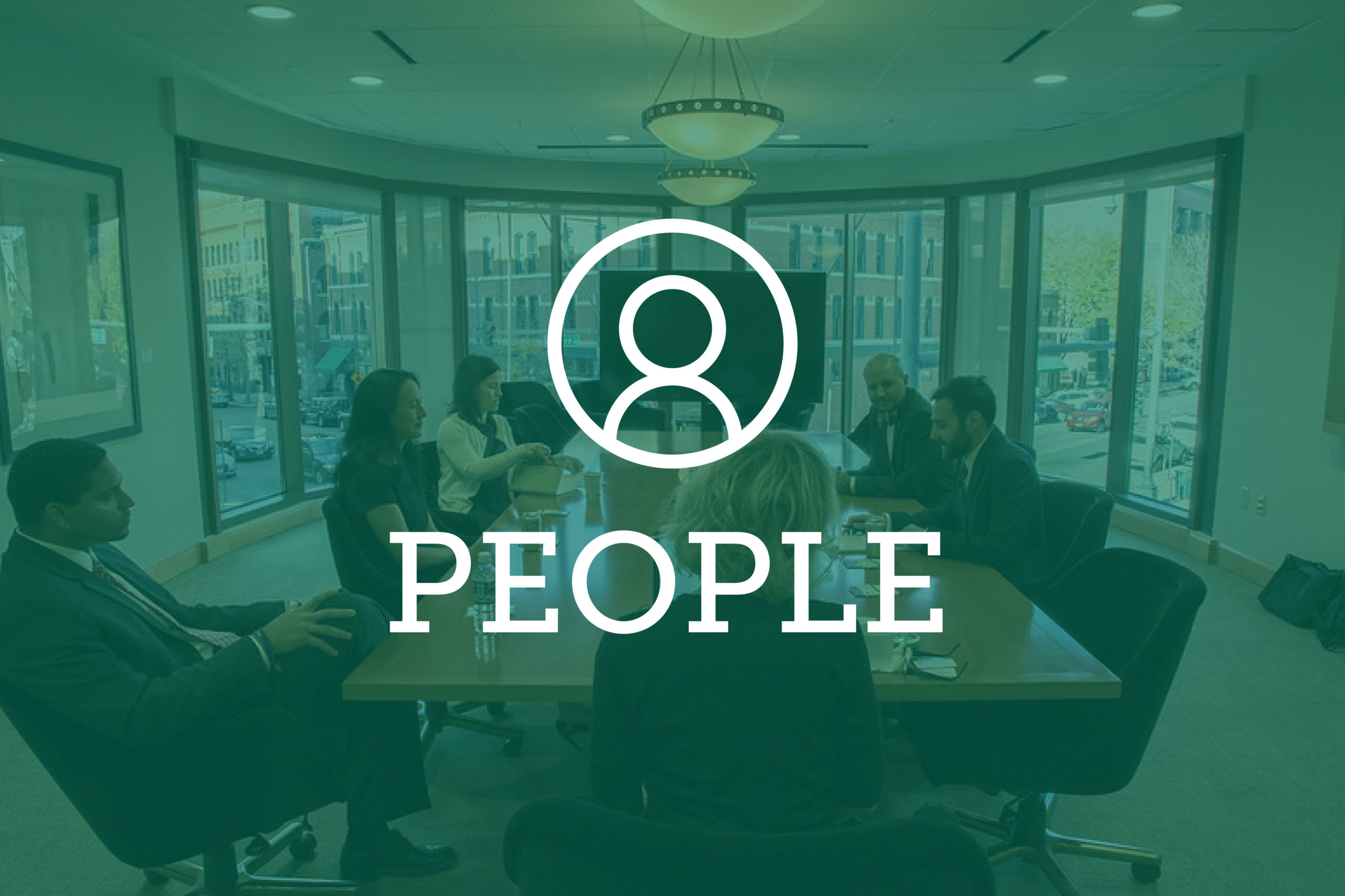 Boulder-based Berg Hill Greenleaf + Ruscitti announced the promotion of three attorneys, effective  July 1.
Patrick Haines, formerly a non-equity partner, was elected an equity partner. Haines practices litigation in areas including water, environmental, civil, real estate and restructuring matters. 
Sally Berg, formerly special counsel, was elected a non-equity partner. Berg is a litigator who began her trial practice in Houston. In 2004, Berg moved to Colorado and focused her practice on civil and commercial litigation and trial work.
Geoffrey Williamson, formerly special counsel, is now a non-equity partner. Williamson represents a wide variety of public and private clients in water, environmental and land use matters. His work includes water rights litigation in Colorado's water courts and advising clients on water and environmental issues associated with real estate transactions. 
"It's an honor to announce the promotion of Patrick, Sally and Geoffrey," said founder and managing partner Giovanni Ruscitti. "We congratulate them on their amazing accomplishments and look forward to having them as partners at the law firm."
LATERAL WATCH
Shapiro Bieging Barber Otteson announced Thursday that Angie Fletcher has joined the law firm's Denver office as an attorney.
Fletcher counsels national and community banks on issues including mergers and acquisitions, strategic business transactions, financings and restructurings. 
Her previous experience in serving banking clients through economic downturns and expansions enables her to provide cost-effective and practical solutions to her clients.
Fletcher is a member of SBBO's banking, lending and financial institutions practice group.
Fletcher is admitted to practice law in Colorado, Missouri and Nebraska. She received a law degree from Saint Louis University School of Law and a bachelor's degree from Webster University.
JUDICIAL ANNOUNCEMENTS
The 17th Judicial District Nominating Commission has nominated three candidates for a district court judgeship created by the retirement of Judge Edward Moss. The vacancy will occur on Aug. 15. 
Amanda DeWick and Emily Lieberman, both of Broomfield; and Bryon Large of Aurora were selected by the commission during a videoconference meeting on July 7 and 8.
Under the Colorado Constitution, the governor has 15 days from July 9 to appoint one of the nominees as district court judge for the 17th Judicial District (Adams and Broomfield counties).
Comments regarding any of the nominees may be sent via e-mail to the governor at [email protected]
BOARD APPOINTMENTS
Brownstein Hyatt Farber Schreck announced Tuesday that Angela Hygh, an associate in its Denver office, has joined the board of directors of Range of Motion Project, a nonprofit organization whose mission is to provide high-quality prosthetic care in underserved populations.
As a member of the board, Hygh will help protect and steward the mission of ROMP, serve as an active member of its development committee, assist with fundraising and identify potential new board members.
"ROMP does incredible work providing prosthetic care to people without resources throughout the world and giving the life-changing gift of mobility," she said. 
"I am excited to serve on ROMP's board."