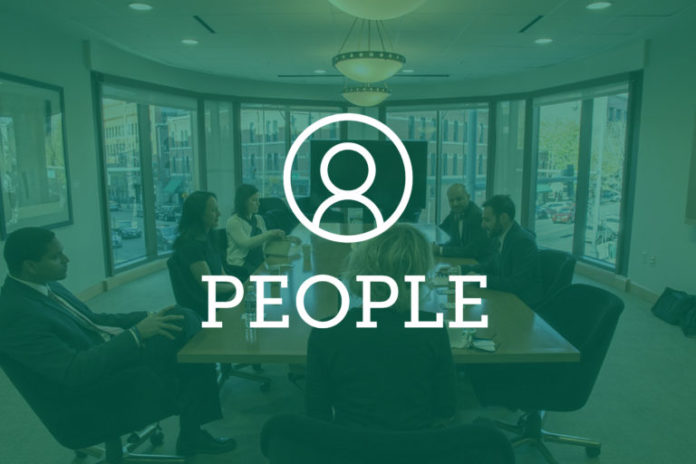 Law Firm Updates
Kutak Rock LLP announced Jan. 5 it has elected five new partners from its attorney ranks in Denver. The promotions became effective on Jan. 1. John Bales serves as bond counsel, disclosure counsel, lender's counsel, borrower's counsel and underwriter's counsel for transactions involving the issuance of a variety of debt instruments, including affordable housing, single family housing and higher education. Anne Bensard focuses her practice on municipal finance transactions where she serves as bond, disclosure and underwriter's counsel for tax-exempt municipal financings. Judd Larson focuses his practice on complex financial transactions in the representation of banks, funds, investors, lenders and projects. Heather McKee concentrates her practice on real estate and general corporate transactions. Lisa Saccomano advises clients in high-stakes commercial disputes. 
National business law firm Spencer Fane LLP announced on Jan. 10 updates to its Denver office. Lauren Taylor joined the firm's dispute resolution practice group as an associate at the Denver office. Taylor, a University of Iowa College of Law graduate, focuses on helping clients navigate complex litigation. Denver attorney James Wooll was one of seven attorneys across Spencer Fane's 23 offices elected partner effective Jan. 1. Wooll, a litigation attorney, has experience in jury trials, appellate courts and mediation and arbitration. 
On Jan. 7, regional firm Fennemore announced John McHugh was appointed managing director of the firm's Denver office. McHugh joined the firm in 2021 after Reilly LLP merged with Fennemore. He replaces Bruce Dahl in the leadership position. McHugh is involved in the state's legal community, sitting on the Board of Directors at the Colorado LGBT Bar Foundation and co-chairing the Colorado Lawyers Committee's Hate Crimes Education Task Force. 
Stinson LLP announced on Jan. 11 that Jonah Brotman was elected partner at the firm's Denver office, effective Jan. 1. Brotman advises investors, developers and community development entities on real estate and public finance matters at the national firm. The Washington University School of Law graduate was one of nine new partners elected this year at the firm's 12 offices. 
On Jan. 12, local commercial firm Otten Johnson Robinson Neff + Ragonetti PC announced two attorneys, Allison Altaras and Cassandra Foster, were elected shareholders and directors, effective Jan. 1. Altaras, a University of Denver's Sturm College of Law graduate, represents landowners, developers and business clients in a variety of land development matters. Foster, a University of North Carolina School of Law graduate, brings a range of expertise and experience to Otten Johnson's bankruptcy and troubled loans, real estate and finance practice groups. 
National firm BakerHostetler announced on Jan. 4 the election of 28 partners across its 12 offices, including two new partners in Denver. Jared Brandyberry and James Judd from BakerHostetler Denver became partners on Jan. 1. Brandyberry, a University of Cincinnati College of Law graduate, assists clients in commercial and IP disputes and litigation involving complex technology. Judd, a Creighton University School of Law graduate, works with high-net-worth individuals and business entities on estate and tax planning. 
On Jan. 13, regional firm Davis Graham & Stubbs LLP announced Ryan Wilcox joined the firm's real estate group as an associate. Wilcox, a Denver Sturm College of Law graduate, has diverse experience in transactional real estate matters. At DGS, Wilcox will continue his broad emphasis on commercial real estate transactions. He is actively involved with Food Bank of the Rockies and the Denver Dumb Friends Leauge as well as pro bono representation in historic structure preservation and land conservation. 
The Judiciary 
On Jan. 7, the Colorado Judicial Department announced an upcoming vacancy in the 7th Judicial District for an Ouray County judge. The opening will occur on Feb. 22, created by the resignation of Zachary Martin. Qualified applicants must apply by Feb. 4 for consideration by the 7th Judicial District Nominating Commission. 
Denver County announced a vacant magistrate position on Jan. 14 at the Denver County Court. Qualified applicants must apply by Feb. 1 for consideration. 
Movers and Shakers
Michael Best & Friedrich LLP announced on Jan. 12 that its Denver office will relocate to Block 162, the city's newest skyscraper. The new office on the building's 20th floor will host the national firm's 40 Denver employees. The firm will remain at its current Denver location at 1776 Lincoln Street until mid-2022. 
EDITOR'S NOTE: This article was updated Jan. 14 to include new partners announcements from Kutak Rock. This article was corrected on Jan. 20 to reflect that Fennemore's John McHugh was named managing director — an earlier version reported McHugh was named managing partner. Law Week regrets this error.