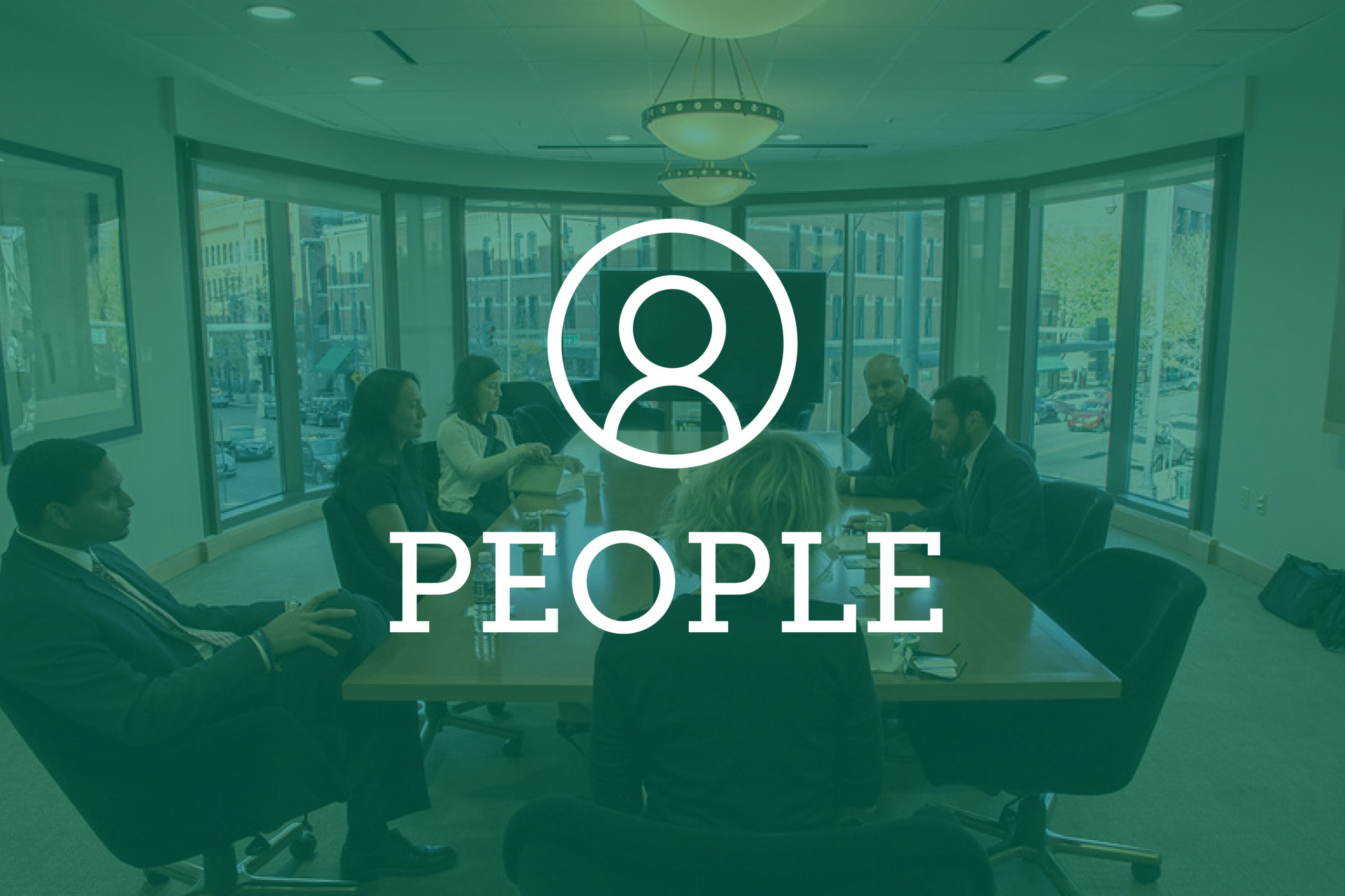 Brownstein Hyatt Farber Schreck announced Wednesday that Scott Wiegand, former senior vice president, deputy general counsel and corporate secretary at Caesars Entertainment Corporation, joined the firm as a shareholder in the corporate department. He will split his time between the firm's Las Vegas and Denver offices and will focus on the emerging sports gambling industry.
As senior vice president, deputy general counsel and corporate secretary at Caesars, Wiegand provided counsel for the company's capital markets, corporate transactions and enterprise development efforts and was the corporate officer responsible for securities compliance and corporate governance matters. 
Wiegand is a graduate of Florida State University and Cornell Law School. He is licensed to practice law in Colorado and Ohio and has been licensed by the gaming authorities in Nevada, New Jersey, Louisiana, Pennsylvania, Mississippi, Ontario and Missouri.
Lateral Watch
Spencer Fane announced June 4 Adam Veltri has joined the firm as a partner in the oil and gas and real estate practice groups.
Veltri has 30 years of experience with much of his career focused on the oil and gas industry, including acquisitions, divestitures, financings, development, and operations. He has held executive roles with exploration and production companies, including positions as general counsel, chief executive officer, co-head of acquisitions and divestitures, and head of land.
Veltri is admitted to practice law in Colorado, Wyoming and New York, and admitted to the Supreme Court in each of those states. He completed his undergraduate education at the State University of New York at Albany before earning his law degree at the University of Pennsylvania Law School.
Fisher Phillips announced June 1 the addition of Sarah Moffett as a partner in its Denver office.
Moffett is a nationwide litigator who has defended employers facing employee claims in arbitrations and local, state and federal courts. Moffett regularly advises and counsels employers on workforce issues including personnel policies, hiring and terminating, reasonable accommodations, protected leave, complaints and regulatory compliance. She also has experience conducting internal investigations as an independent fact finder on behalf of companies. 
Her previous experience also includes working as a law clerk to the Secretary of the Air Force General Counsel for Contractor Responsibility.
Moffett joins the firm from LeClairRyan in Houston, where she was a shareholder in the firm's employment practice. She earned her law degree from George Mason University School of Law and her bachelor's degree from Eastern Mennonite University.
Perkins Coie announced May 31 that Bradley Oliphant joined the firm's environment, energy and resources practice in the Denver office.
Oliphant is a former trial attorney for the U.S. Department of Justice, where he represented the U.S. in various energy, wildlife and natural resources cases. 
Oliphant served as a DOJ senior trial attorney in Denver and Washington, D.C., for nearly 10 years, where he advised regulatory agencies and high-level government officials on compliance issues related to land management and natural resource matters. He has experience related to the development of renewable energy projects and led the Endangered Species Act litigation that arose from the operation of the Central Valley Project in California.
He earned his law degree from Cornell Law School and received his bachelor's degree from Harvard University.
Michael Best announced May 29 the firm continues to grow its Denver office with attorneys Justin Cruz and Ben Roxborough. Both join the firm's litigation practice group, focusing their practices on intellectual property litigation.
Cruz assists clients obtaining protection of their intellectual property rights and developing strategies to enforce them. Cruz has extensive experience resolving IP related disputes through litigation. He has experience across industries including medical devices, software systems, IoT, agricultural, mining, and oil and gas.
Roxborough focuses his practice on intellectual property and commercial litigation with an emphasis on patent, trademark and false advertising disputes. He is a dual-qualified lawyer in the U.S. and Australia. 
Prior to joining Michael Best, Cruz worked at a boutique intellectual property firm based in the Rocky Mountain region. He received his law degree from DePaul University and his bachelor's degree from the University of Colorado.
Previously, Roxborough clerked for Judge William Martínez and Magistrate Judge Kathleen Tafoya in the District of Colorado and for Chief Judge James Peterson and Judge William Conley in the Western District of Wisconsin. 
Roxborough received his law degree equivalent in Australia from The College of Law – Sydney, his LL.M. from Stanford Law School and his bachelor's degree from the University of Wollongong in Australia. He also serves as an adjunct lecturer at the University of Denver Sturm College of Law in false advertising and patent law.
Associate Watch
Sherman & Howard announced Wednesday the firm added an associate to its Denver office.
Amanda Levin Milgrom joined the firm's internal investigations and complex litigation practices in Denver. She assists clients in litigation including case assessment, factual investigation, electronic discovery, dispositive motions, trial and mediation. She earned her law degree from the University of Colorado Law School in 2014.
Moye White announced June 1 that Vika Chandrashekar has joined the firm.
Chandrashekar joined the firm's trial section.
Chandrashekar, an associate attorney, worked at another local firm before joining Moye White. His experience includes representing cities, municipalities, school districts and other public entities involving civil rights and tort claims. He defended government entities and employees against a variety of claims in federal and state courts. 
He received his law degree from the University of Colorado and earned a Bachelor of Arts degree from the University of Texas. 
His involvement in the legal community spans the Colorado Hispanic Bar Association's Project Safeguard program, as well as the Colorado Bar Association, Colorado Defense Lawyers Association, and South Asian Bar Association.
Applications Available for 18th District Judgeship
The 18th Judicial District Nominating Commission will meet June 29 at the Arapahoe County Justice Center to interview and select nominees for appointment by the governor to the office of district judge for the 18th Judicial District, which includes Arapahoe, Douglas, Elbert and Lincoln counties. The vacancy will be created by the appointment of Chief Judge Carlos Samour to the Colorado Supreme Court on July 1.
To be eligible, the applicant must be a qualified elector of the 18th Judicial District at the time of investiture and must have been admitted to the practice of law in Colorado for five years. The current annual salary for this position is $163,303. The initial term of office of a district judge is a provisional term of two years; thereafter, the incumbent district judge, if approved by the voters, has a term of six years.
Application forms are available from the office of the ex officio chair of the nominating commission, Justice Richard Gabriel, 2 E. 14th Ave. in Denver and the office of the district administrator, Shaun Clark, 7325 S. Potomac Street in Centennial.  Applications also are available on the court's home page.
Applications must be filed with the ex officio chair no later than June 18. Any person wishing to suggest a candidate to fill the vacancy may do so by June 11.
The members of the nominating commission for the 18th Judicial District are: Timiann Aguilar, Castle Pines; Candace Figa, and Adelita DeHerrera, Aurora; Stanton Dodge, Castle Rock; Delford Philips, Denver; Christopher Richardson, Elizabeth; and Michael Yowell, Hugo.