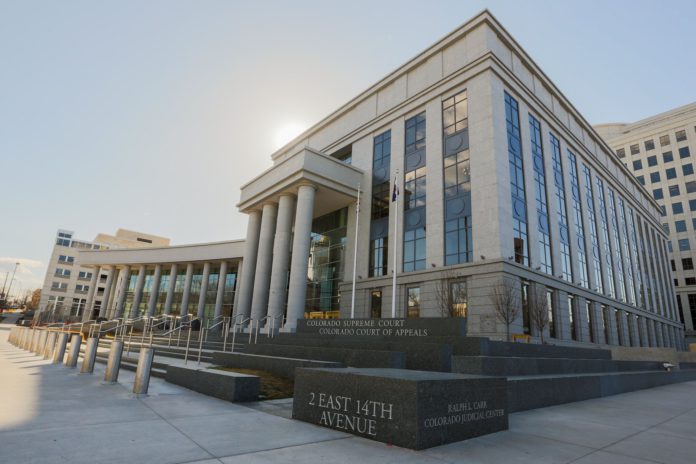 The Colorado Court of Appeals on July 9 affirmed a lower court's judgment in a case that resulted in a $16 million verdict, the largest ever awarded in a premises liability case in Colorado.
The case, Warembourg v. Excel Electric, stems from injuries flooring company employee Brian Warembourg suffered while working on a new home. Warembourg was having trouble powering his equipment at the job site and attempted to troubleshoot the problem by toggling the circuit breakers of a temporary electrical box installed by Excel Electric. While flipping the switches, the box "exploded" and Warembourg suffered permanent and disabling injuries resulting from electrocution. 
Warembourg sued Excel under the Colorado Premises Liability Act, and a jury found Excel to be 100% at fault and awarded the plaintiff the eight-figure verdict.  
Excel appealed, saying the trial court erred in several ways. Its most notable objection was to a sanction the court gave Excel for destroying evidence. The company discarded or destroyed the electrical box at some point in the eight months after Warembourg was injured, although accounts from Excel owners and employees varied. The trial court found Excel had engaged in spoliation and gave an adverse inference jury instruction as a sanction. The jury was instructed to presume the box was dangerous and a cause of Warembourg's injuries. 
Excel argued the sanction was too severe and the trial court abused its discretion because Colorado law doesn't authorize such a sanction, but the Court of Appeals disagreed.
"I think the big takeaway is that the Court of Appeals affirmed trial courts' power to do what's necessary to affect justice in cases where litigants destroy evidence," said Kurt Zaner of Zaner Harden Law, who represented Warembourg in the case.
"The destruction of evidence is inimical to justice. The bedrock of our justice system is that parties need to preserve evidence that they know is important to a case," he said. "And this is a really powerful ruling broadcasting to Colorado litigants everywhere that you cannot destroy evidence."
According to Zaner, Excel was right that there wasn't a prior Colorado case in which a court issued a similar sanction for the type of destruction of evidence Excel committed. But there are very few cases involving destruction of evidence in the first place, "because most people don't destroy evidence," Zaner said, and when it does happen, the facts about the destruction of evidence vary from case to case. 
"The Court of Appeals said… trial courts have a lot of latitude [and] a lot of discretion to craft an appropriate sancton when a party destroys evidence," he added. "And just because there's no other case that's just like this one that results in this kind of sanction doesn't mean the sanction wasn't appropriate."
Central to the court's finding was the fact that, even with the jury instruction, Excel still had a chance to argue that Warembourg or his employer were at fault because he shouldn't have been toggling the circuit breakers, Zaner said, but jury ended up siding with Warembourg anyway. 
Excel had also argued the trial court erred in classifying Warembourg as an invitee under the Premises Liability Act. The company claimed the plaintiff was initially an invitee but lost that status when he accessed the electrical box and should be considered a trespasser, and therefore owed a lesser duty of care. But the Court of Appeals rejected that argument and found Warembourg had the authority to access the box and was properly classified as an invitee by the lower court.
Yet another argument Excel raised on appeal was that the trial court should have capped Warembourg's noneconomic damages under Colorado's Construction Defect Action Reform Act. 
Warembourg was awarded $5.3 million in noneconomic damages by the jury, but Colorado law requires a general cap on noneconomic damages of around $500,000. In construction defect cases, there is a separate cap under CDARA, which limits noneconomic damages to $250,000. 
Excel argued the CDARA cap should apply because Warembourg was a construction professional. However, the Court of Appeals said the general cap is appropriate because the case is a premises liability case and not a construction defect case, and CDARA was intended to provide remedies and recourse to property owners, which Warembourg was not. 
According to Zaner, defense attorneys have been making similar arguments for the CDARA cap in injury cases that occur on construction sites, so the COA's decision "was also very helpful and very clarifying" and helps to clear up confusion about which caps apply in which cases. 
"As a trial lawyer, you get nervous with really big awards that are being appealed because, obviously, it's a big number," Zaner said. Excel didn't appeal the amount of the verdict, except for trying to reduce noneconomic damages under CDARA, he added, "but they certainly did make a big deal out of it in their briefs."
While the jury's verdict was the biggest in a premises liability case in Colorado, the multimillion-dollar figure didn't appear to cause the Court of Appeals any hesitation in affirming the judgment.
"[The court] just dealt with the issues before them and ruled on all the issues that were properly presented and rejected each and every one of [Excel's] arguments," Zaner said.
Wendelyn Walberg, attorney for Excel, said in an email: "We appreciate the court hearing our case, and we respect the court's decision.  We're evaluating our next steps and considering whether to take the process further." 
— Jessica Folker