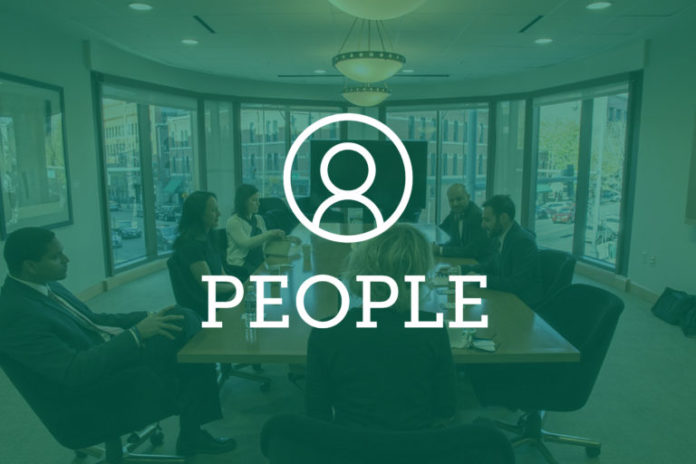 Have an announcement for Law Week Colorado's people section? Let us know.  
Law Firm Updates
Davis Graham & Stubbs LLP announced Nov. 1 that the firm added four new associates who were admitted to practice law in Colorado: Grace Diamond, Katie Koehler, Nick Moskevich and Martine Ventello. 
Diamond was a summer associate at DGS and her practice will focus on commercial litigation. The Arizona State University Sandra Day O'Connor College of Law graduate was formerly an associate editor of the Corporate and Business Law Journal and extern at the Arizona Supreme Court. 
Koehler, another summer associate at DGS, will focus on corporate transactional law including mergers and acquisitions and securities law. During her time at the University of Denver Sturm College of Law, she interned at the Rocky Mountain Children's Law Center. 
Moskevich will practice in commercial litigation after being a former summer associate at DGS. He was a student attorney for the University of Denver Veterans Advocacy Project while at the University of Denver Sturm College of Law, and prior to pursuing a career as a lawyer, Moskevich was an officer in the U.S. Navy. 
Ventello will focus her practice on general corporate transactional matters. The University of Denver Sturm College of Law graduate was a senior compliance analyst at Resource Capital Funds while receiving her law degree and was most recently an intern at the U.S. Securities and Exchange Commission.
Ireland Stapleton welcomed litigation attorney Zach Fitzgerald Nov. 1. Fitzgerald's practice includes commercial litigation and appeals. Fitzgerald has also assisted clients in matters for torts, contracts and construction. Fitzgerald was a clerk for Judge David Ebel of the 10th Circuit Court of Appeals and Chief Justice Nancy Rice of the Colorado Supreme Court.
Sherman & Howard has five new associates, who were previously summer associates, after passing their Colorado bar exam. The firm welcomed Shannon Calhoun, Taylor John, Jason Mattie and Michael Silberberg. 
Claire Havelda joined Brownstein Hyatt Farber Schreck's real estate department as of counsel in the firm's Denver office, the firm announced Nov. 3. Havelda is a University of Colorado Law School graduate, and has experience in municipal planning and development in Northern Colorado. She has also drafted and negotiated a variety of multiparty development agreement projects. 
Dowd Bennett LLP announced Oct. 31 that Shannon Koelsch joined the firm's Denver office as an associate. Koelsch just completed a two-year clerkship with Chief Judge Sippel of the U.S. District Court for the Eastern District of Missouri. 
Kudos 
Brownstein Hyatt Farber Schreck announced Nov. 2 that shareholder Matthew Arentsen joined the board of directors of Bridge House, a nonprofit that provides assistance for adults experiencing homelessness. The group helps by employing, housing and supporting adults and has a one-year program that includes safe and affordable housing and paid training and employment. Arentsen will help supervise the nonprofit's activities and support the organization in empowering people experiencing homelessness.
Several law firms across Colorado were recognized by U.S. News – Best Lawyers® on its  "Best Law Firms" list, including Sherman & Howard, Robinson Waters & O'Dorisio, P.C., Davis Graham & Stubbs LLP, Coan, Payton & Payne, LLC, Wells Anderson & Race LLC, Ireland Stapleton and Ogletree Deakins. 
For Colorado, Sherman & Howard was recognized in the metropolitan tier one, two and three rankings in 39 practice areas, including banking and finance law, communications law and technology Law. 
Robinson Waters & O'Dorisio, P.C. won in the regional tier one, two and three categories for Colorado in 11 categories, including commercial litigation, franchise law and tax law. 
Davis Graham & Stubbs LLP was recognized with 28 first-tier rankings in Colorado in practice areas, including antitrust law, environmental law and mining law. 
Coan, Payton & Payne, LLC was named in seven practice areas: construction law, corporate law and real estate law, among others. 
Wells Anderson & Race LLC won in the metropolitan tier one and three categories for nine practice areas, including appellate practice and civil rights law. 
Ireland Stapleton was ranked in Colorado in the tier one and two categories for its work in nine practice areas like commercial litigation and environmental law.
Ogletree Deakins was named "Law Firm of the Year" for its 12th consecutive year for its practice in litigation — labor and employment, and the Denver office earned a tier one ranking in immigration law.