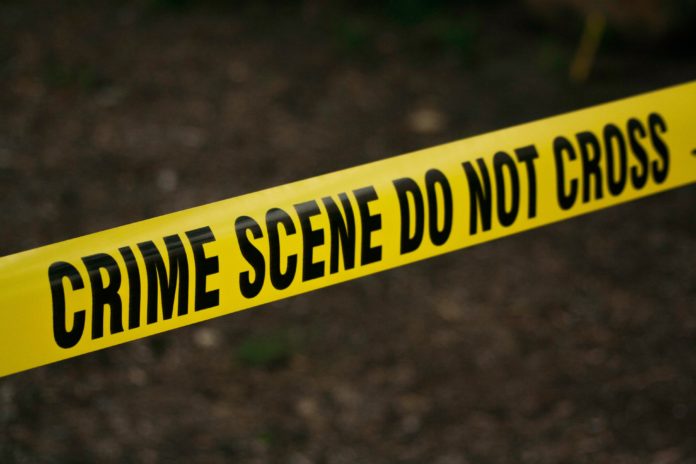 The Colorado Attorney General announced Jan. 11 a 90-count indictment was returned by a statewide grand jury charging five people in an alleged auto theft and burglary ring that spanned from the Denver area to Clear Creek and Weld counties between 2019 and 2021.
According to a press release from the AG's office, Nathaniel Tsosie, Craig Keltner, Justin Jameson, Andrea Wettig and Dustin James were accused of working together, and with others, to steal motor vehicles and burglarize storage units for their contents, among other offenses.
The accusations include using stolen identities to test drive vehicles from auto dealerships and never returning them, the press release said. It added the stolen identities were also allegedly used to open accounts at storage unit facilities where later the access codes for the fraudulent accounts were used to enter the facilities and burglarize the units. 
The total value in losses is about $840,000 in stolen vehicles (22 from car dealerships and one privately owned vehicle) and nearly $109,000 in stolen property from storage units and stolen checks, the release said. The indictment included charges such as violating the Colorado Organized Crime Control Act, first-degree aggravated motor vehicle theft, second-degree burglary, identity theft, forgery, criminal impersonation and possession of a weapon by a previous offender.
Those working on the case included the Attorney General's Special Prosecutions Unit, the Jefferson County Sheriff's Office and the 1st Judicial District Attorney's Office with financial support from the Colorado Auto Theft Prevention Authority.
"Motor vehicle theft is a serious issue hurting a lot of people and businesses in Colorado," said Colorado Attorney General Phil Weiser in a press release. "Stolen vehicles are often used to commit other crimes, such [as] personal property theft. It is critical that law enforcement work collaboratively to address the high number of auto thefts in our state and use all the tools available to do so. We in the Attorney General's Office are committed to doing our part and will do everything we can [to] bring justice for the victims of this organized auto theft and burglary crime ring."
Auto Theft Issues
The Colorado State Patrol reported a record-high number of motor vehicle thefts in the state in 2021 and the high auto theft rate continued into 2022. Law Week Colorado previously spoke with district attorneys who are advocating for changes in the law away from a value-based system. Currently, certain auto thefts are penalized based on the value of the vehicle stolen. The expectation during the 2023 General Assembly session is the law could be changed. 
A budget proposal from Colorado Gov. Jared Polis from November 2022 proposed a public safety package of more than $42 million with nearly $13 million of that used to prevent and prosecute auto theft. 
The budget portion for auto theft included funding additional overtime for Colorado State Patrol troopers and local law enforcement agencies, funding dedicated auto theft prosecutors and the purchase of license plate readers, among other things. 
"There are several key factors driving the upsurge in auto theft: the classification of the crime of motor vehicle theft as a property crime; auto theft offenders stealing vehicles to evade detection by law enforcement while committing secondary crimes; and the effects of COVID-19 on law enforcement, jail, prosecutorial and judicial capabilities in addressing auto theft," according to the auto theft budget proposal.
Polis addressed crime in his 2023 inaugural address Jan. 10.
"We're going to tackle crime head-on, not only by holding criminals accountable, but by preventing crime before it happens," Polis said. "Because no Coloradan should have to fear for their safety on the streets where they live, in the places where they work and play, in the schools where our kids go to learn and dream big dreams."