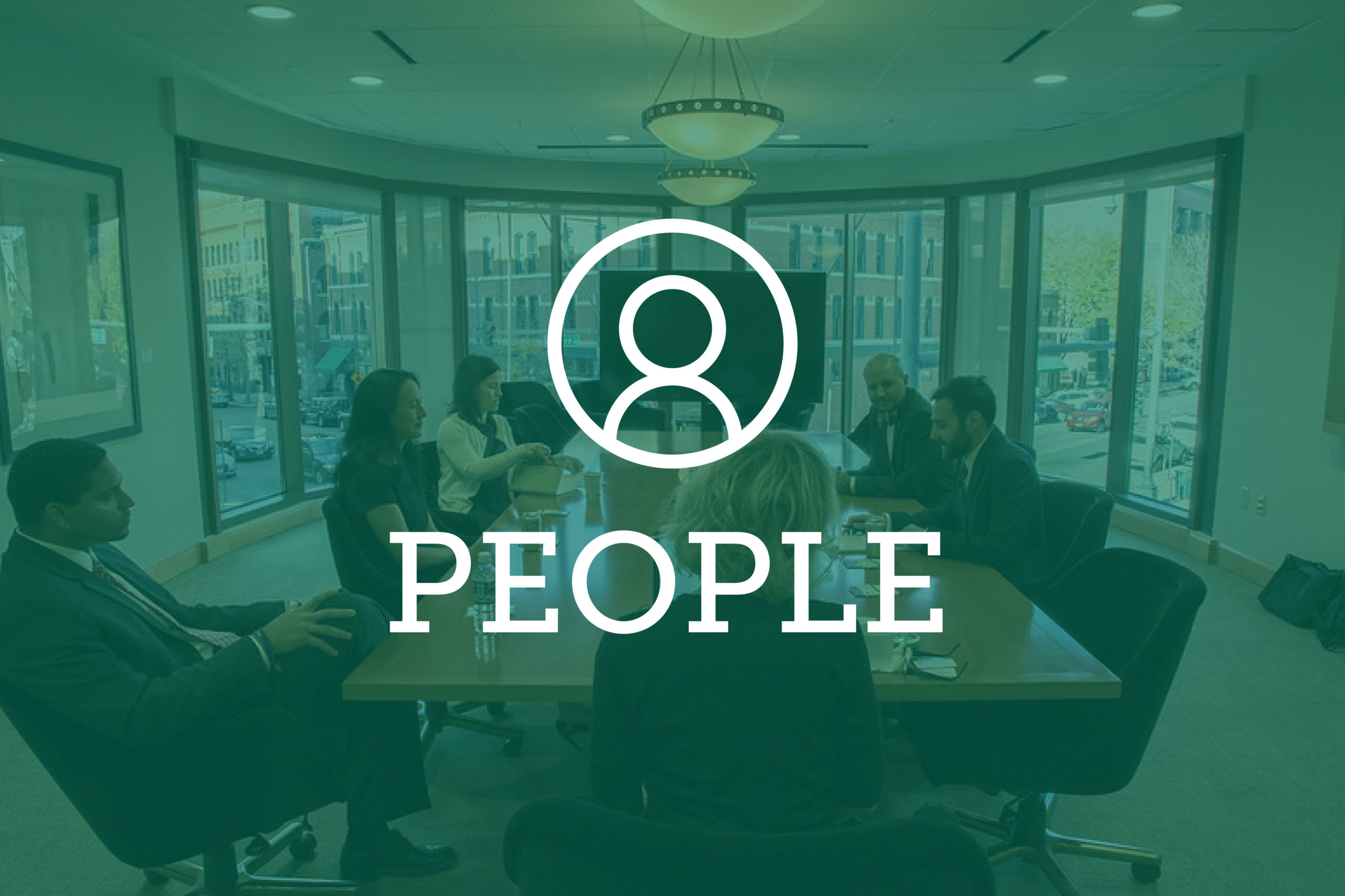 The Colorado Lawyers Association recognized its community of volunteer attorneys and law firms Thursday at its annual Awards Luncheon. According to the organization, approximately 475 lawyers and community leaders attended the event. During 2018, more than 1,000 volunteers donated more than 7,800 hours and $3.03 million worth of time through the Colorado Lawyers Committee's 29 active projects.
Colorado Attorney General Phil Weiser delivered a keynote address in which he stressed the importance of creative problem solving with new and different approaches and the necessity of protecting the rule of law. 
CLC announced that its Hate Crimes Education Program, which has been offered in Colorado schools for the last 25 years, will now be available to be presented in every school in the country, due to a grant from the Lawyers' Committee for Civil Rights Under Law in Washington, D.C. 
Several attorneys and law firms were presented with awards at the luncheon as well:
Snell & Wilmer received the Colorado Lawyers Committee Law Firm of the Year Award
Daniel Sweetser of The Sweetser Law Firm received the Outstanding Sustained Contribution Award for his longstanding support and extensive contributions to the work of the CLC.
Melanie Tsuchida, of the Colorado Nonprofit Association received the Special Recognition Award Past and present board members of the CLC Young Lawyers Division were also recognized for their contributions during the last four years. The Jail Wait Litigation Team was recognized as the CLC Team of the Year, for 11 years of advocacy for people with mental illness and the recent landmark settlement that will result in a significant reduction in the criminalization of the mentally ill in Colorado. 
The Jail Wait Litigation Team includes:
Iris Eytan of Eytan Nielsen
Allison Butler of Disability Law Colorado
Sean Connelly of Connelly Law
Caleb Durling of Fox Rothschild
Mark Ivandick of Disability Law Colorado
Scott Llewellyn of Morrison Foerster
Ellie Lockwood of Snell & Wilmer
Kathleen Mullen
Jenn Purrington of Disability Law Colorado
Tim Scalo of Snell & Wilmer
Byeongsook Seo of Snell & Wilmer
LATERAL WATCH
Holland & Hart added tax partner William Colgin and tax associate Diana Myers, the firm announced Thursday. 
Colgin and Myers represent taxpayers ranging from multinational corporations to high-net-worth individuals in complex, high-stakes federal tax controversies and litigation and advise clients through all stages of the tax planning process. Colgin advises clients in IRS examinations representing clients before the IRS Office of Appeals, and litigating tax cases. He focuses primarily on large-dollar, complicated and contentious disputes and will work closely with the firm's government investigations and white collar defense team on criminal tax matters. 
Prior to joining Holland & Hart, Colgin was a partner at Morgan Lewis in Silicon Valley, where he was local practice group leader for the firm's West Coast tax practice. Colgin began his career as a civil trial attorney in the Tax Division of the U.S. Department of Justice with primary case dockets in Colorado, Wyoming and Utah. Colgin is admitted to practice in California and Virginia, and he is temporarily authorized to practice in Colorado. Myers brings international tax experience from her practice at Baker McKenzie in Chicago. Prior to joining Holland & Hart, she worked for the chief tax strategist at Northern Trust Corporation, covering tax reform legislation for the company and its clients. Myers is admitted to practice in Wyoming, Illinois, and Massachusetts.
Armstrong Teasdale announced the addition of partner Edward Adkins to the firm's financial and real estate services practice group in Denver. Adkins focuses his practice on commercial financing transactions, finance restructurings and general business representations.
Adkins has experience structuring, negotiating, documenting and closing syndicated and single lender transactions, senior and subordinated debt facilities. 
ASSOCIATE WATCH
Davis Graham & Stubbs added Barbara Santisteban as an associate in the firm's finance and acquisitions department.  Santisteban is admitted to practice in New York, and her admission in Colorado is pending. Santisteban's practice focuses on acquisitions, divestitures, joint ventures and corporate governance. Before joining DGS, she interned for Judge Edgardo Ramos of the U.S. District Court for the Southern District of New York. Santisteban received her law degree from Pace University School of Law in New York and a bachelor's degree from Brown University. 
Keating Wagner Polidori Free recently added Teresa Abel. Abel assists clients in complex commercial litigation. She has represented clients in a variety of commercial disputes. Abel was previously a law clerk on the Colorado Court of Appeals and a judicial intern for Colorado Supreme Court Justice Brian Boatright and 10th Circuit Court of Appeals Judge Tim Tymkovich and an appellate clerk with the district attorney's office for Colorado's 18th Judicial District. Abel received a bachelor's degree from the University of Georgia and a law degree from the University of Denver Sturm College of Law.
GOOD FOR YOU
Coan Payton & Payne announced that Robert Lantz has been elected president of the Denver Council on Foreign Relations.
The DCFR is multi-disciplinary organization committed to heightening public awareness and understanding of international issues within Colorado. In 2018, he along with students and younger members created the DCFR Associates Group, which seeks to engage younger professionals through presentations on cutting edge topics impacting the world. As president, Lantz will serve on the speaker's committee and also the strategic planning committee. 
CORRECTIONS 
The April 29 article "Case That Clarified Insurance Statute Gets Case of the Year Nomination," mischaracterized Levin Sitcoff's role in Casper v. Guarantee Trust Life Insurance Company. The case originated with Levin Sitcoff, and attorney Zachary Warzel continued to represent the plaintiff when he left the firm for Keating Wagner Polidori Free.
In the April 29 issue, the article "Supreme Court Takes Up LGBTQ Cases" misspelled Sterling LeBoeuf's name. We regret the errors.