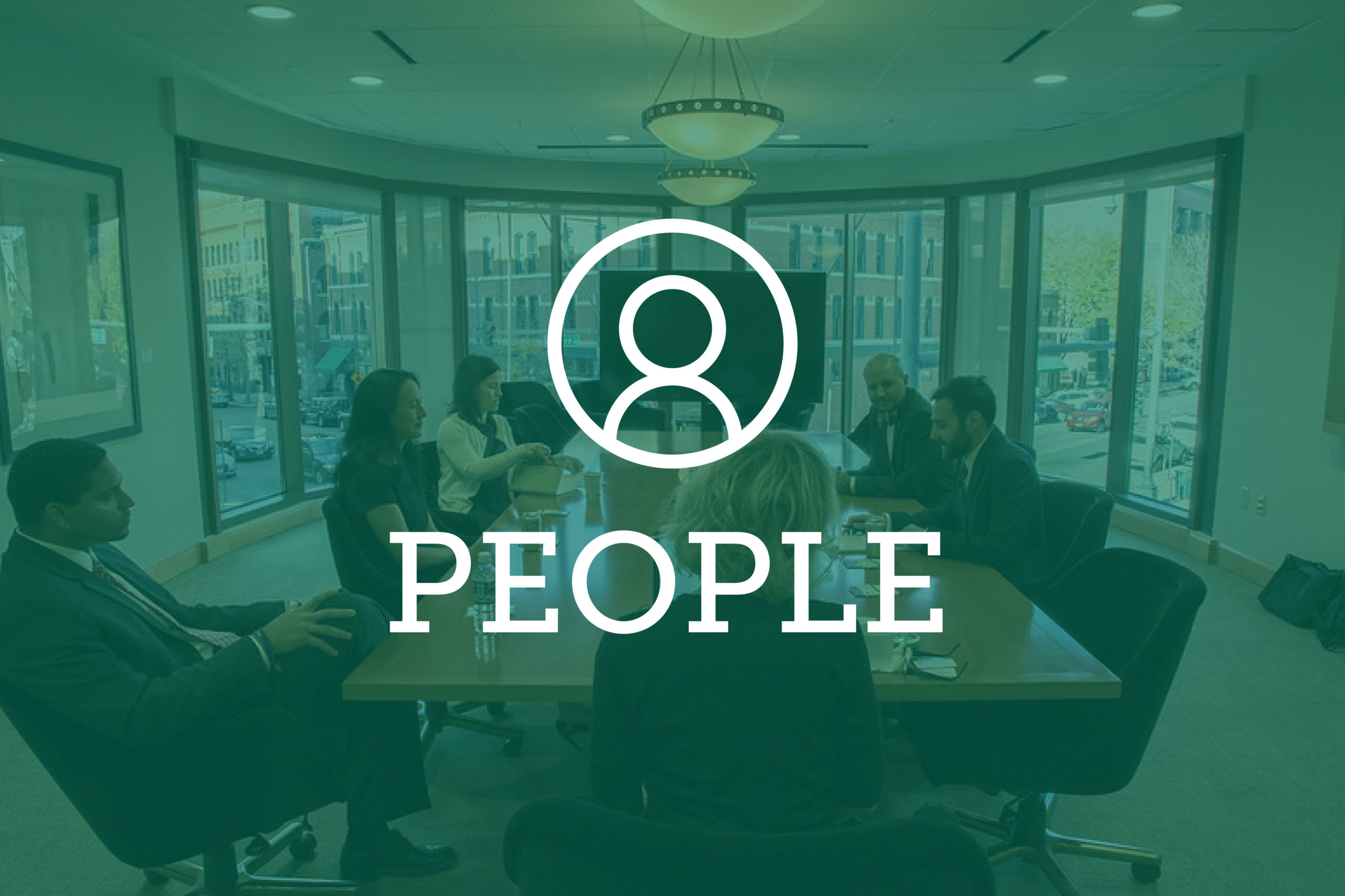 The Colorado Supreme Court is set to announce the next attorney regulation counsel on May 1. After a 28-year run with the Office of Attorney Regulation Counsel, Jim Coyle announced he'll be retiring June 30. Coyle's predecessor, John Gleason, always told him that it was a four or five-year position, and Coyle echoed that sentiment. He has been attorney regulation counsel since 2013. He says fresh perspectives and change are always a good thing.
"It's important to get in and do the best you can do, but also to step aside and try different things," he said. 
The OARC oversees admissions, continuing legal education, attorney discipline and diversion as well as inventory processes if an attorney passes or becomes disabled. With more than 26,000 active attorneys and over 40,000 overall in the state, Coyle said the job is no walk in the park, but that it's the best one in the state. 
"You get to apply a wide palate of skills and get to help the court in regulating a very noble profession," Coyle said. 
Coyle met with the Colorado Supreme Court Justices last week and gave his thoughts on the candidates that were interviewed earlier this month. 
"In the 18th year of the 21st century we're seeing a lot of changes in the legal profession, and we have to be much more adaptive and able to respond to some of those challenges," Coyle said. "Lawyers are trained to look back in time to precedent and history and prior examples to create the law, but we really have to keep up with what's going on around us as well."
He noted the OARC will need to take a more active role on a few fronts, including professionalism, diversity and inclusion and access to justice in addition to assisting attorneys with their navigation of the law throughout each stage of their career.
Lateral Watch
Greenspoon Marder announced April 23 the firm expanded its corporate and business practice group with the addition of partner Kevin Galligan and associate Andrew Bechel.
Galligan focuses his practice in corporate and business transactions, including the formation and financing of emerging growth and technology-based companies. He has experience in business transactions including entity formation, seed capital, angel, venture capital and private equity financings, convertible debt offerings, mergers and acquisitions and public securities offerings, including initial public offerings. Bechel focuses his practice on estate planning matters including, integrated estate planning, offshore planning, transactional matters and business and tax planning.
FisherBroyles, a cloud-based distributed law firm partnership, announced April 23 that Cara Crowley-Weber has joined the firm's Denver office as a partner and member of the patent prosecution team, which is part of the firm's intellectual property practice group. She is among a group of five new FisherBroyles IP attorneys, which also includes partners John Eisenhart, Elizabeth Haanes, James W. Hill and Keats Quinalty.
The FisherBroyles intellectual property practice group includes more than 50 patent prosecutors, 12 trademark prosecutors, and several IP litigators and transaction attorneys. 
All five new IP partners come to FisherBroyles with technical backgrounds and BigLaw experience.
Crowley-Weber joins the firm from Brownstein Hyatt Farber Schreck, where she was a partner and former co-chair of the intellectual property practice. She provides counsel to companies across the country on patent portfolio management and business strategies to drive revenue based on intellectual property in the biotechnology, pharmaceutical, chemical, energy and agriculture industries. 
She received her law degree from the University of Arizona James E. Rogers College of Law, her Ph.D. from the University of Arizona Health Science Center, and her bachelor's degree from the University of Arizona.
Moye White announced April 23 the firm added Christopher McCall to its trial section.  He joined the firm as an associate.
The firm's trial section represents clients in high-stakes disputes in state and federal courts.
McCall represents clients in civil trials, appeals and government investigations. 
His experience includes representing clients in state and federal courts throughout the country and representing companies and individuals in government investigations. 
His litigation practice covers a wide range of practice areas, including business disputes, trade secret disputes, FINRA arbitrations, employment matters and product liability cases.
McCall moves to Moye White from Wheeler Trigg O'Donnell, where he focused his practice on all phases of civil litigation, with an emphasis on commercial litigation and class action defense. He previously worked as an attorney in the Washington, D.C., office of Jones Day where he focused on investigations and litigation related to government procurement and the False Claims Act. 
He received his law degree from Georgetown University, and he earned a bachelor's degree from the University of Virginia. Shapiro Bieging Barber Otteson recently added attorney Garth Gersten.
In his insurance coverage practice, Gersten represents and advises policyholders in their disputes with insurers. 
He litigates coverage and bad faith claims pertaining to construction defects, pollution, intellectual property claims, business interruption claims, underinsured and uninsured motorist coverage, fire and storm losses and workers compensation insurance disputes.
Gersten previously practiced in North Carolina, where he represented insurers and policyholders and was a frequent presenter at insurance coverage seminars. He was chair of the government affairs committee for the North Carolina Captive Insurance Association. Prior to that, he practiced in California, where he represented major insurers.
Gersten is a graduate of the University of California, Hastings College of the Law.