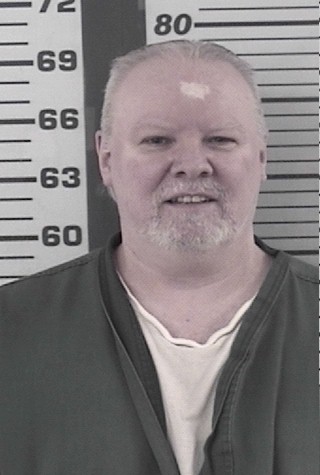 The Federal Bureau of Investigation sometimes recruits former convicts to be informants for the agency, but it's likely that few informants have left the program under the same circumstances as Scott Kimball. Kimball ended his conditional and supervised release with an arrest for mul-tiple murders after becoming one of Colorado's few home-grown serial killers.
Kimball's deadly journey started with a conviction for check fraud after he was caught stealing more than $50,000 from an optometrist who shared an office space with his mother. He convinced federal agents that he could work with them to bust a prominent methamphetamine distribution ring, leveraging his connection to a witness' estranged boyfriend in the case. He went on to kill the witness, two other women and his uncle between 2003 and 2004.
He was caught after he fled to California amid additional check fraud investigations in 2006. The escape attempt culminated in a televised car chase and police standoff before he was arrested.
According to a September 2018 Denver Post article, "Kimball's link to the FBI was a huge embarrassment to the federal agency because some of the killings happened within months after his prison release." That article goes on to note FBI agent Jonathan Grusing and other FBI agents' involvement with Kimball's continued detainment.
Kimball has boasted to several friends of several other murders, but he has not been tied to any others. According to that article, law enforcement suspected Kimball of killing as many as 21 people. In 2009, and as evidence mounted against him, he pled guilty to killing Terry Kimball, Jennifer Marcum, Kaysi McLeod and LeAnn Emry.
Kimball was sentenced to 70 years at the Colorado State Penitentiary for the murders, but the case led to increased speculation about other criminal offenses post-release for lower level crimes that he may have committed.
Kimball won't be up for parole again until 2053, and a grant would be unlikely in light of his 2017 attempted murder and escape from the Sterling Correctional Facility.
Last year, the federal recidivism rate was estimated to be as high as 64% for those with violent offenses according to data compiled by the U.S. Sentencing Commission. The rate for non-violent crimes was lower, at around 40%.
CPR News in February 2019 reported on a higher-than-average recidivism rate for Colorado, at around 50%. Data from the Colorado Division of Criminal Justice also indicates a slight uptick in violent crime over the past five years. In CPR's coverage of this issue, it was noted the higher rates for Colorado could be attributed to a number of factors, like lower-level drug possession convictions, but in general noted a movement in the state toward prison reform.
This article appeared in the Dec. 14 issue of Law Week Colorado. To read other articles from that issue, order a copy online. Subscribers can request a digital PDF of the issue.