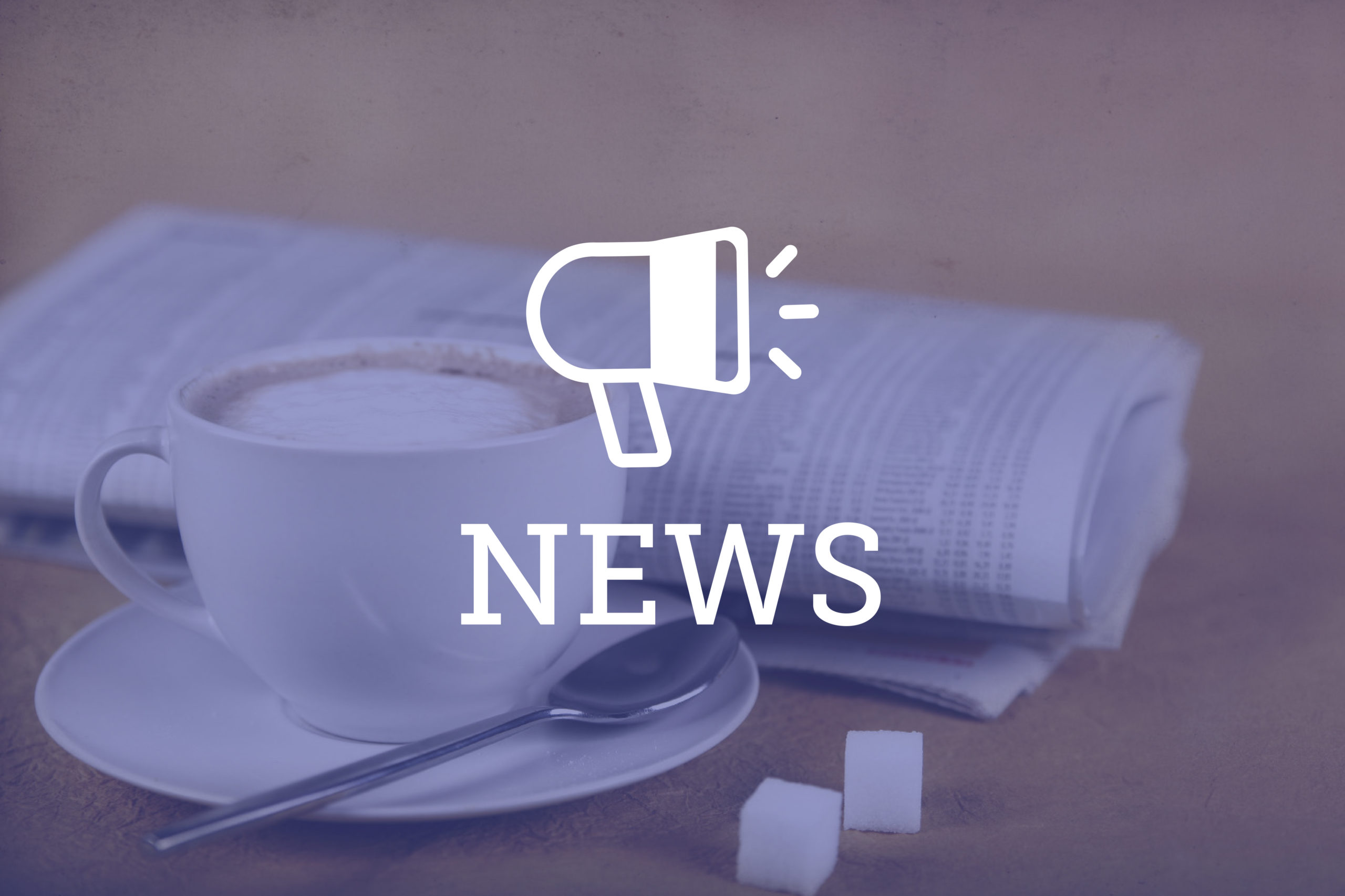 The nation's technology industry faces an unpredictable year in 2021 as the federal government and states take aim at two of its largest companies with antitrust lawsuits and an influential Congressional report raises the question whether new legislation will force the sector's giants to change their business practices. The "big four" — Amazon, Apple, Facebook and Google — have come under intense scrutiny as their dominance of online commerce, digital apps, social networking, and internet search and advertising continues. Meanwhile, concern over the safety and use of data mined by technology firms continues to drive debate about Americans' online privacy.

ANTITRUST LAWSUITS
Facebook faces the prospect of being broken up after the Federal Trade Commission and 48 states filed separate lawsuits Wednesday that take aim at its efforts to protect its market share by buying two large social media rivals. As of June 2019, according to Visual Capitalist, nearly 20 billion people visited Facebook every day.
The enterprise's growth has been significantly driven by acquisitions of at least 82 other entities, many of which had developed products that could be integrated into Facebook's advertising revenue-generating social network. Those included FriendFeed, a news aggregator, in August 2009; Octazen Solutions, a platform for finding and importing users' contacts, in February 2010; Divvyshot, a photo-sharing service, in April 2010; Instagram in April 2012; Onavo, an analytics company, in October 2013; WhatsApp, a smartphone instant messaging platform, in February 2014; Oculus VR, a virtual reality technology developer, in March 2014; photo search tool Dreambit in January 2018; and identification verification firm Confirm.io the same month. Facebook's rapid growth to a market capitalization value of more than $800 billion as of August has been driven by the centrality of its site for advertisers and dominion over social networking.
It is the Instagram and WhatsApp acquisitions that drive the new antitrust lawsuits against Facebook. The states' complaint alleges those two purchases violate both the Clayton Act and the Sherman Act, two fundamental federal antitrust laws, and accuses the company of "illegally maintain[ing] … monopoly power by deploying a buy-or-bury strategy that thwarts competition and harms both users and advertisers." New York attorney general Letitia James, the leader of the multistate plaintiff group, said at a press conference that Facebook had attempted to use its market strength to terminate its competition. "By using its vast troves of data and money, Facebook has squashed or hindered what the company perceived as potential threats," James said. The states seek the divestiture of Instagram and WhatsApp, which cost Facebook a combined $20 billion at the time they occurred.
The FTC lawsuit takes a similar tack, alleging "Facebook executives, including CEO Mark Zuckerberg, quickly recognized that Instagram was a vibrant and innovative personal social network and an existential threat to Facebook's monopoly power," according to an FTC press release. "Facebook's acquisition of WhatsApp allegedly both neutralizes the prospect that WhatsApp itself might threaten Facebook's personal social networking monopoly and ensures that any future threat will have a more difficult time gaining scale in mobile messaging."
Google, too, is under antitrust scrutiny in federal court. In October, the Trump administration sued the behemoth under the Sherman Act on grounds that it is "unlawfully maintaining monopolies in the markets for general search services, search advertising, and general search text advertising in the United States through anticompetitive and exclusionary practices." The lawsuit, which was joined by 11 states, argues that Google has used tying agreements and other business practices aimed at lowering or discouraging competition to secure control of internet search mechanisms on browsers, mobile phones and other devices and prevent rivals from gaining a foothold. "The end result is that no one can feasibly challenge Google's dominance in search and search advertising," U.S. Attorney General William Barr said in a statement.
For some observers of the tech industry, the state and federal lawsuits against Facebook and Google represent a long overdue move to restore limits on the monopoly power corporations can obtain. "These online platforms have [produced] significant costs in diminishing consumer choice and eroding innovation and entrepreneurship, which we've seen through a lack of merger enforcement," said Krista Brown, a policy associate at Washington, D.C.,-based nonprofit American Economic Liberties Project. She said that the country has, since the 1970s, seen a shift toward a view that "consumer welfare" — a term coined by antitrust scholar and federal judge Robert Bork — should be the only goal of regulators tasked with enforcing the nation's laws aimed at ensuring competition in the economy. Bork's ideas have fueled antitrust decisions by more than 100 courts, including the U.S. Supreme Court in at least seven cases. It "has taken enforcers so long to address … pricing power, the idea that if a price is not affected or is even going down, then [a business practice] is not harming consumers," Brown said. "That, in so many ways, is not the [situation]." 
Mark Champoux, a partner at Davis Graham & Stubbs and former deputy assistant U.S. attorney general, is not so sure the Google and Facebook lawsuits do represent a return to an antitrust enforcement philosophy that considers bigness to be sufficient grounds to shrink a tech company's role in its markets. "I think it's too soon to tell whether they really reflect a change in overall policy or theories of antitrust," he said. "They definitely reflect a growing recognition of the way digital technology really sort of transcends or affects all corners of our lives, our culture, [and] our economy." The incoming Biden administration may well be inclined to carry on the antitrust assaults on Google and Facebook. The New York Times reported Dec. 10 that the president-elect is not only likely to continue that existing litigation but also pursue further court challenges against Facebook.
Some commentators see a shift underway toward another approach that may be even more venerable than those of Bork and his ideological compatriots: those popularized by Justice Louis Brandeis more than a century ago. One of them — Tim Wu, a professor at Columbia Law School and the author of "The Curse of Bigness: Antitrust in the New Gilded Age" — argued in a New York Times editorial published the day the U.S. government sued Google in October that Progressive Era views of antitrust law's role in protecting the public interest from corporate behavior should be re-prioritized. Modern antitrust leniency, he said, "has left us with an economy that is too concentrated — unfair to workers, smaller producers and entrepreneurs. It has deepened economic inequality. It has also put so much political power in so few private hands that it alarms politicians on both the left and the right." 
WHAT ABOUT AMAZON AND APPLE?
Neither of the other two largest technology firms, Amazon and Apple, have recently been subjected to antitrust enforcement. But Brown thinks it is possible they will be in the future. Amazon, she said, has "created an entire ecosystem where they control not only a platform for ecommerce and sellers but have started to ramp up their ability to use data … to replicate products, which can then put sellers out of business." A Wall Street Journal investigation published in April confirmed that Amazon has engaged in this practice, despite having previously informed Congress that it does not do so.
The FTC has opened at least two investigations into Amazon's activities, focusing on both online retail sales and cloud computing, and the New York Times reported in June that California and Washington are scrutinizing the colossus for anti-competitive behaviors. Brown does not consider it surprising that Amazon is now subject to such examination. "When you are both a seller and a platform for other sellers, there are consequences," she said, adding that "they control entirely what third-party sellers are able to do on their platform" and "prioritize people who are willing to pay … hiked-up fees." "Their dominance is pretty obvious," she added. 
Apple, too, is dealing with litigation worries, though not from regulators. Epic Games, developer of the popular video game Fortnite, sued the ubiquitous company under the Sherman Act and California antitrust law after Apple required Epic to share 30% of its revenues obtained through the App Store and removed access to Fortnite when Epic would not pay. Brown said other developers, too, have sued Apple, both in the U.S. and in the European Union, over App Store fees. 
Cydia, one of Apple's oldest rivals, which created a marketplace similar to the App Store in 2007 that achieved a critical mass of millions of searchers within a few years, also sued Apple on Dec. 10. The lawsuit alleges that Apple tried to destroy Cydia through anticompetitive activities. The risks of that lawsuit to Apple's bottom line may be significant, given that the App Store generates about $15 billion in revenue for the company.
The Epic and Cydia lawsuits are not Apple's only challenge from organizations that devise games and other digital products for sale on its integrated e-store. A coalition of app developers formed a trade group in September to "advocate for freedom of choice and fair competition across the app ecosystem." The members include a number of companies that have clashed with Apple over App Store fees, including Basecamp, ProtonMail and Spotify in addition to Epic.
Brown explained that app developers' reactions to Apple's fees for selling their products on the App Store may be rooted in a belief that Apple is exploiting its power to milk revenue from them. "The reality is that when they have such market share they should not be abusing that through excessive fees, especially when third party providers who rely on their platform and their technology have to … be at the will of what Apple determines to be best," Brown said.
CONGRESSIONAL SUBCOMMITTEE INVESTIGATION
Debates over concentration in the tech industry have also been a prominent feature of debate on Capitol Hill since 2018, and it is likely that a report prepared by a subcommittee of the U.S. House of Representatives this year will guide any legislative efforts to rein in the "big four." A 16-month long investigation by the Subcommittee on Antitrust, Commercial, and Administrative Law found that Amazon, Apple, Facebook and Google have "expanded and exploited their power of the marketplace in anticompetitive ways," according to a statement released by subcommittee chair Rep. David Cicilline, D-R.I., and House Judiciary Chair Rep. Jerrold Nadler, D-N.Y. Cicilline said the majority party considers the companies to be dangerous to American economic vitality. "Many of the practices used by these companies have harmful economic effects," Cicilline said at a hearing in July. "They discourage entrepreneurship, destroy jobs, hike costs, and degrade quality. Simply put: They have too much power. This power staves off new forms of competition, creativity, and innovation. And while these dominant firms may still produce some new innovative products, their dominance is killing the small businesses, manufacturing, and overall dynamism that are the engines of the American economy."
Formally labeled Investigation of Competition in Digital Markets, the subcommittee's chronicle includes an array of recommendations to adjust the nation's antitrust laws and institutions to a modern cyber economy. They include prohibitions against Internet platforms operating businesses that use the platform itself, preferring their own products, and forced arbitration clauses, mandates that technology companies assure their services are compatible with competing networks, imposition of a regulatory standard to prevent anti-competitive acquisitions in the industry, and increased funding for the U.S. Department of Justice and the FTC.  
Democratic Rep. Joe Neguse, and vice-chair of the subcommittee, expects it to be influential. "It is abundantly clear from the subcommittee's investigation that our existing antitrust laws, competition policies, and current enforcement efforts are not adequate to address the growing market power and anticompetitive business practices of companies in the digital marketplace," he said. Republican Ken Buck, who represents a large swath of rural Colorado and the far southern suburbs of the Denver metro area, agreed that Congress is likely to act in some way to address concerns about how tech companies have behaved. "While I do not support the recommendations presented in the subcommittee's majority report, I fully support and am open to working with Chairman Cicilline to find a solution that reins in Big Tech and their anticompetitive behavior," he said. 
"I do think that some legislation will come out of it for sure," Brown said, but Champoux is skeptical. He believes partisan divisions in the national legislature, with both chambers set to be closely divided among the parties during the upcoming 117th Congress, makes it unlikely that most of the Antitrust Subcommittee's recommendations will get far. "Right now, it's so hard to get anything passed in Congress that I would be very skeptical [that] any big changes will happen," Champoux said. "I think the most likely legislative outcome, if anything, would be additional resources" for the DOJ and FTC.

DATA AND PRIVACY
Aside from concerns about impacts on competition, the "big four" business models also have sparked worry about the ways consumer data is used and protected. Angst about the ways tech companies manage the private information of platform users is tied to the market dominance of the companies. As Makan Deltrahim, DOJ's assistant attorney general for antitrust, explained at a conference in 2019, monopoly power makes it more likely that a firm can neglect consumer privacy demands at no cost to its business. "Without competition, a dominant firm can more easily reduce quality — such as by decreasing privacy protections — without losing a significant number of users," Deltrahim said in comments reported by The Washington Post.
Action on this issue at the federal level may become more likely in the new year, especially since it was a focus of the antitrust subcommittee investigation. Even before the Investigation of Competition in Digital Markets report was issued, Congress considered at least five bills on the subject during the past two years. All, generally speaking, would grant consumers a set of protections against data misuse and to protect themselves, including rights of access, correction, deletion, information, and portability, along with notice and consent and minimization of use by platforms provisions.
Champoux highlighted the rising importance of this issue to tech companies. He said states are likely to continue developing ways to provide greater protection for platform users. "There are states that are very active in developing legislation," he said. "California has had a new data privacy law in place and it's kind of retooling it. Lots of other states are following suit." 
State legislative efforts to address consumer control of personal data may mirror efforts already made here in  Colorado. The General Assembly enacted, and then-Gov. John Hickenlooper signed, a data privacy bill in 2018 that is one of the strictest consumer protection laws in the country. The law requires every business in the state to design and implement data security and data disposal programs and to quickly notify consumers of a security breach. 
Chris Chavez, a staff member at the Colorado office of the U.S. Small Business Administration, told The Colorado Sun in Aug. 2018 that he was concerned that many businesses are unaware of the requirements of the law. 
A Long Period of Litigation Turbulence
The federal and state antitrust cases are unlikely to be resolved quickly. The U.S. v. Google case is "the most significant monopolization case" filed by the DOJ since the 1990s, according to Robert Litan, a a former deputy assistant attorney general in DoJ's antitrust division and current partner at Korein Tillery in Chicago, which represents plaintiffs in private antitrust lawsuits against Google. Like that long-running dispute, resolution of the monopoly defense allegations against Google could take several years to resolve. 
The Facebook cases, too, will likely be complex and long-lasting. They are "among the most significant [Clayton Act] Section 7 cases [ever] filed," according to Litan. George Hay, an antitrust law scholar at Cornell University, told Reuters Dec. 9 the litigation could take "years" to reach finality.
— Hank Lacey
http://otc-certified-store.com https://zp-pdl.com/how-to-get-fast-payday-loan-online.php