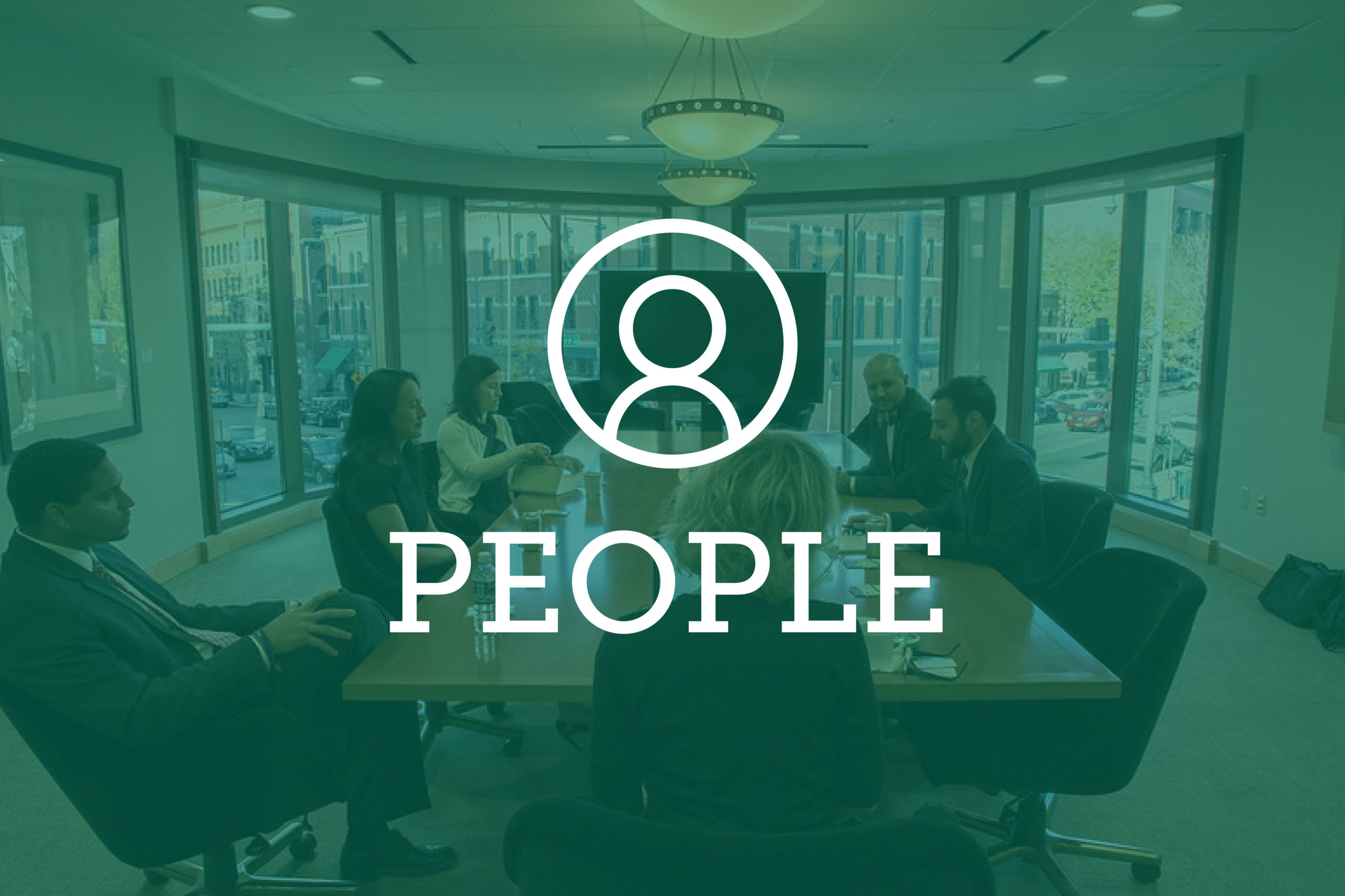 Michael Best announced Dec. 7 that Shawn Stigler has been named managing partner of the firm's Colorado offices. Alongside firm leadership, Stigler will play a role in leading growth initiatives outside the firm's existing offices in Denver and Broomfield. Stigler is also co-chair of the firm's "Venture Best" practice and co-leader of the cannabis industry group.
Stigler's practice is focused on advising start-ups, privately held businesses, family offices, investors and investment funds in business planning, funding, and mergers and acquisitions. Prior to joining Michael Best, Stigler founded Modus Law, which specialized in the needs of entrepreneurs and their companies. 
"Simply put, Shawn has been absolutely critical to the successes we have had in Colorado and nationally within the emerging companies and startup space," said David Krutz, the firm managing partner. 
"His dynamic personality and ability to provide strategic advice and business solutions for our clients has been on full display since he joined the firm two years ago."

LATERAL WATCH
Brownstein Hyatt Farber Schreck announced Dec. 7 that Andrew Spielman will rejoin the firm's natural resources department as a shareholder in its Denver office. 
Spielman most recently served as chief operating officer and general counsel for the parent company of Silverton Mountain, Aspen Heliski and Chordline Aviation and was an associate at Brownstein from 1998 to 2002.
Spielman also previously served as chair of WilmerHale's energy, environment and natural resources practice and was co-partner in charge of the Denver office. 
He has also served in senior positions at the Environmental Protection Agency and as chair of the Colorado Oil and Gas Conservation Commission and the Colorado Regional Air Quality Council. Spielman's practice focuses primarily on obtaining and defending development approvals for the energy, mining and recreation industries. 
He is the former director of the Future of Oil & Gas Initiative at the Colorado School of Mines' Payne Institute of Public Policy.
Spielman received a law degree from Georgetown University Law Center, received a bachelor's degree and master of government administration degree from the University of Pennsylvania and attended Oxford University for an executive leadership program.
JUDICIAL ANNOUNCEMENTS
The 17th Judicial District Nominating Commission will meet via videoconference on Dec. 28 to interview and select nominees for appointment by the governor to a 17th District judgeship. 
Two vacancies on the court will be created by the decision of voters to not retain Judge Tomee Crespin and the retirement of Judge Emily Anderson. The vacancies will occur on Jan. 12 and Jan. 23, respectively.
Application forms are available from the office of the ex officio chair of the nominating commission, Justice Carlos Samour Jr., 2 E. 14th Ave. in Denver, and the office of the court executive, Patricia Kmitta, 1100 Judicial Center Drive in Brighton. Applications also are available on the court's home page at www.courts.state.co.us/Careers/Judge.cfm
Applications must be submitted by 4 p.m. Dec. 18. Any person wishing to suggest a candidate to fill the vacancy may do so by 4 p.m. Dec. 11. 
The members of the nominating commission for the 17th Judicial District are: Jennifer Chavez, Martin Flaum and Jennifer Hostetter, all of Westminster; Michelle Stermer and Gina Weitzenkorn, both of Aurora; and Jonathan Datz and Andy Kramer, both of Broomfield.

FIRM PROMOTIONS
Squire Patton Boggs announced Friday that partner Keith Bradley has been appointed co-chair of the firm's appellate and U.S. Supreme Court practice. He joins partner Lauren Kuley, who has served as co-chair since 2019. 
Bradley represents companies and individuals in appeals before federal and state courts around the country. He specializes in challenges to regulatory policy. Bradley also counsels clients on regulatory compliance and represents them before U.S. federal and state agencies across multiple regulatory regimes. 
Prior to joining the firm, Bradley served as a senior advisor to the general counsel of the DOE where he organized the defense of significant regulatory challenges and advised on important department regulatory reforms, such as those in energy conservation and nuclear export controls. Before joining DOE, Bradley was counsel in the Legal Division of the Consumer Financial Protection Bureau.  
Davis Graham & Stubbs announced Thursday that Jim Henderson, Sam Seiberling and Taylor Smith will become partners of the firm on Jan. 1.
Henderson focuses his practice on complex commercial litigation. He also has broad experience in oil and gas litigation matters and environmental issues. 
He received a law degree from the University of Denver Sturm College of Law, a master's degree from Yale University and a bachelor's degree from Life Pacific College. 
Seiberling focuses his practice on acquisition transactions, public and private placements of debt and equity securities, securities law disclosure and compliance, corporate governance and entity formation. Seiberling received a law degree from the University of Denver Sturm College of Law and a bachelor's degree from Dartmouth College. 
Smith focuses his practice on the representation of borrowers and lenders in debt finance transactions. Prior to joining DGS, he practiced for three years in the corporate department of Simpson Thacher & Bartlett in New York. Smith received a law degree from Georgetown University Law Center and a bachelor's degree from the University of Virginia.

GOOD FOR YOU
Moye White associate Bobby Dishell was elected to the board of directors for the Transportation Solutions Foundation, effective Dec. 3. 
The board assisted Transportation Solutions in securing federal funding for two station area studies. As a result of the first study, Transportation Solutions has a micro-transit service at the Denver University station and secured $8.4 million for station area improvements. 
The second study is currently being conducted for the Yale, Southmoor and Belleview area stations.
Transportation Solutions aims to increase the availability and use of transportation choices to improve traffic, air quality, health and economy for businesses and residents in the Denver area.