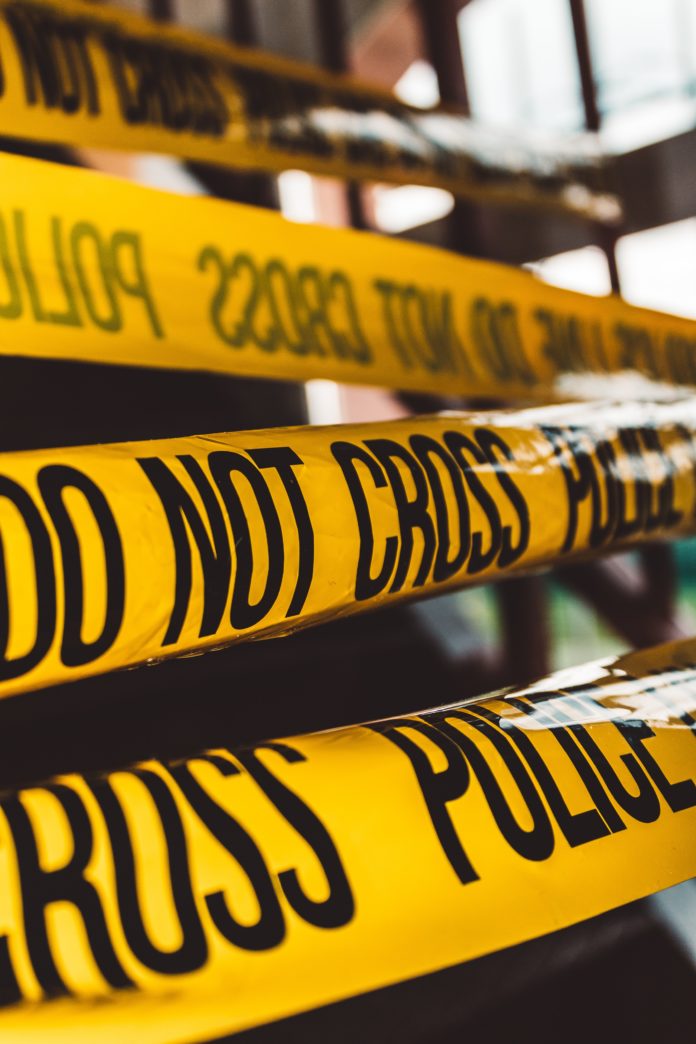 Numerous counts have been levied against the person accused of killing five people at Club Q, an LGBTQ nightclub in Colorado Springs, last month. Charges include bias-motivated crimes, as concerns continue to grow for hate crimes in Colorado and across the nation. 
On Dec. 12, the FBI released its 2021 hate crime statistics. In 2021, there were 7,262 hate crime incidents reported in the U.S. In the FBI's 2020 stats, there were a reported 8,263 incidents.
According to a press release from the Department of Justice, 2021 was the first year annual hate crime stats were reported entirely through the National Incident-Based Reporting System. Due to the shift, according to the release, law enforcement participation in submitting all crime stats fell dramatically from 2020 to 2021. The data for 2021 from the FBI concerning hate crimes in Colorado included information received from 235 of 247 agencies. It indicated there were 285 incidents in 2021 in the state. There were 281 incidents reported in 2020, a record high.
Jeremy Shaver, the senior associate regional director of the Anti-Defamation League Mountain States Region, helps lead ADL's policy and civil rights work and teaches a bias-motivated crimes class to Colorado law enforcement. He's also the facilitator for Hate Free Colorado, which is a group of community partners that combat hate crimes —  the ADL is a part of it.
"The Club Q attack did not happen in a vacuum," Shaver wrote to Law Week in part. "Politicians, extremists and pundits alike are fanning the flames of this hateful campaign and it must stop now."
Shaver said the ADL was originally founded to counter antisemitism, while also securing justice and fair treatment for all. According to ADL's audit from 2021 there were 92 reports of antisemitic incidents in Colorado compared with 60 in 2020. Colorado ranked eighth among states for reported antisemitic incidents, according to the audit.
Shaver noted Hate Free Colorado had a statewide hate crimes survey released this year. According to a press release, the survey indicated hate crimes or bias-motivated incidents in the past five years are higher than official government data shows, with nearly three in 10 surveyed adults ages 18 and older saying they were targeted in the past five years. It also found only 18% reported it to authorities. 
"We know that there's underreporting of hate crimes," Shaver said. "We wanted to get a better idea of what's happening on the ground here in Colorado. … The reason that survey is also so important is we needed to kind of get [an] idea of the scope of the problem to decide where to prioritize efforts."
Shaver added there are hopes the government and authorities create a statewide hate crime hotline in Colorado.
"We know a lot of those who are targeted [in] these crimes are also those who have the lowest levels of trust and confidence in law enforcement right now," Shaver said. "The thought is to have one other alternative than 911 or a police number to report this."
Training police officers is another key aspect in combating hate crimes.
"[The training] really emphasizes what are the indicators of a hate crime [and] what's the type of evidence that law enforcement should look at to help decide if something may be a bias-motivated crime or a hate crime," Shaver said
Shaver added training could also include sensitivity for how to handle victim interviews, along with steps that law enforcement can take to address implicit bias.
Colorado Statute 18-9-121 is the main bias-motivated crime statute and 18-9-111 is for bias-motivated harassment, Shaver said. According to Shaver, if the legislature changed the laws where transgender status is removed from the definition of sexual orientation and explicitly listed gender identity and expression under those statutes, Hate Free Colorado would be in support of that.
Qusair Mohamedbhai, a partner and one of the founders of Rathod Mohamedbhai LLC, a civil rights firm based in Denver, said the firm's seen a lot more of calls from the community on transgender violence recently.
"During the last election cycle with the amount of Republican party talking points around transgender issues, particularly transgender kids in school … we did see unfortunately a dramatic uptick in transgender discrimination calls," Mohamedbhai said.
In June 2021, Senate Bill 280 was approved by the Colorado General assembly. Under the new law, it specifies that harassment that's bias-motivated or a bias-motivated crime, the bias-motivation only needs to be a part of the defendant's motivation when committing the crime. The law also makes the crime of harassment, when the harassment is bias-motivated, a crime under the Crime Victims' Rights Act, which provides a victim certain statutory rights. 
"Before it, at least on the criminal side, there was a perception by district attorneys that it was too difficult to prosecute these biased-motivated crimes because of the standard as laid out," Mohamedbhai said.
Mohamedbhai added lawmakers modified the wording in SB21-280 to address some of the concerns of district attorneys on the difficulty of this standard. 
"I have seen more recently, in the last 12 months, even in more rural conservative areas, district attorneys … are bringing more criminal hate crime charges," Mohamedbhai said. "I do believe that the change in the law that occurred in June of 2021 has had its intended impact." 
Looking ahead, Mohamedbhai believes white supremacist groups are a growing concern in Colorado and across the U.S. According to the Southern Poverty Law Center, 18 hate groups were tracked in Colorado in 2021, some of which are focused on white supremacy.
"I think that law enforcement and district attorneys need every possible tool to try to combat this and make sure that our minority communities are protected from this extremely real threat of physical violence," Mohamedbhai said.