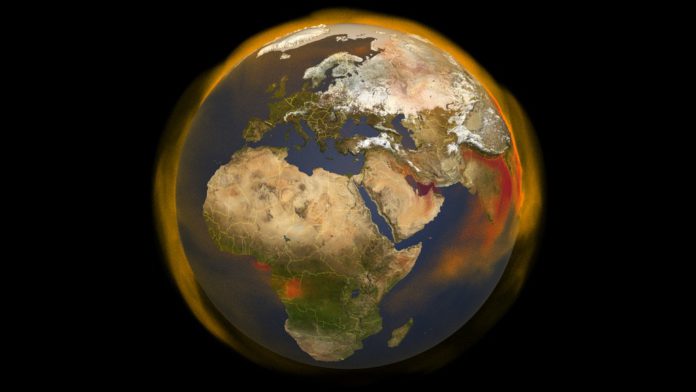 Fossil fuel companies can expect to again face regulatory caps on methane emissions from oil and gas infrastructure as the House of Representatives has passed a resolution overriding a Trump era effort to eliminate rules limiting discharges of the powerful greenhouse gas.
The June 24 vote on Senate Joint Resolution 14 is the first effort by the Democratic Congress to invoke the Congressional Review Act, a 1990s statute, to jettison an executive branch regulation. The resolution will invalidate a September 2020 Environmental Protection Agency regulation that rolled back methane discharge limits imposed by President Barack Obama's administration.
"This legislation will keep more than 1.6 million tons of methane out of the air that we all breathe," said U.S. Rep. Diana DeGette of Denver, the resolution's House sponsor. "And it will require oil and gas companies to take the steps necessary to better protect our planet — and the public's health — by reinstating the Obama-era methane standards that were put in place in 2016. Getting this legislation approved today is a big win in our overall effort to combat the climate crisis, and a critical first step toward sufficiently reducing our nation's overall methane emissions."
Methane's capacity to deflect thermal energy back to the Earth's surface is much more extensive than that of carbon dioxide. Each of the one oxygen atom, four hydrogen atom-containing molecules of the hydrocarbon in the atmosphere is at least 28 times more able to trap heat, according to the National Aeronautics and Space Administration. "Because methane is both a powerful greenhouse gas and short-lived compared to carbon dioxide, achieving significant reductions would have a rapid and significant effect on atmospheric warming potential," the agency said on a webpage. 
The National Oceanic and Atmospheric Administration said on April 7 that methane emissions reached a record high level in 2020. "NOAA's preliminary analysis showed the annual increase in atmospheric methane for 2020 was 14.7 parts per billion (ppb), which is the largest annual increase recorded since systematic measurements began in 1983," according to the NOAA Research News report. "The global average burden of methane for December 2020, the last month for which data has been analyzed, was 1892.3 ppb. That would represent an increase of about 119 ppb, or 6 percent, since 2000." The agency was referring to parts per billion, a common measurement of atmospheric concentration of gaseous compounds.
Other hazardous air pollutants are also often emitted when methane is discharged. "Toxic chemicals such as hydrogen sulfide, toluene, xylene and benzene are also released alongside methane during oil and gas industry production activities," according to an Environmental Defense Fund fact sheet. "And formaldehyde, another toxic air pollutant, is also often released from the exhaust of natural gas compressor engines."
Under Obama, EPA set a goal to reduce methane emissions from the oil and gas sector by at least 40% by 2025. The agency moved through two different regulatory initiatives to limit methane pollution from oil and gas facilities. Major fossil fuel producers had urged retention of the Obama methane emission rules. "E.P.A. regulation of methane across the value chain is the right thing to do for the environment, will support consistent regulation across the U.S. and can be cost-effectively achieved with new technology," wrote BP plc vice president Joe Ellis in public comments submitted on the Trump administration's 2019 draft statement announcing the revocation of those rules, according to an August 2020 report in the New York Times. 
While fossil fuel energy production is the world's leading cause of methane emissions, according to a 2011 report by the U.S. Energy Information Administration, livestock and landfills are also principal sources of methane emissions. In 2020 emissions of hydrocarbon by oil and gas facilities amounted to about one-third of the worldwide total.
Emissions of methane have increased by about 150% since the beginning of the industrial era, according to the 2013 report of the Intergovernmental Panel on Climate Change. 
The House cleared S.J. Res. 14 on a 229-191 tally, with 12 Republicans joining 217 Democrats in support. The Senate approved the resolution Apr. 28 by a 52-42 vote. It now heads to President Joe Biden for his expected signature. 
"S.J. Res. 14 will restore robust Clean Air Act pollution standards for this sector, protecting American communities," Biden said in an Apr. 27 Statement of Policy. "The resolution will also clear the pathway for EPA to evaluate opportunities to promulgate even stronger standards under section 111 of the Clean Air Act to address dangerous methane and other pollution from both new and existing sources across the oil and gas sector."