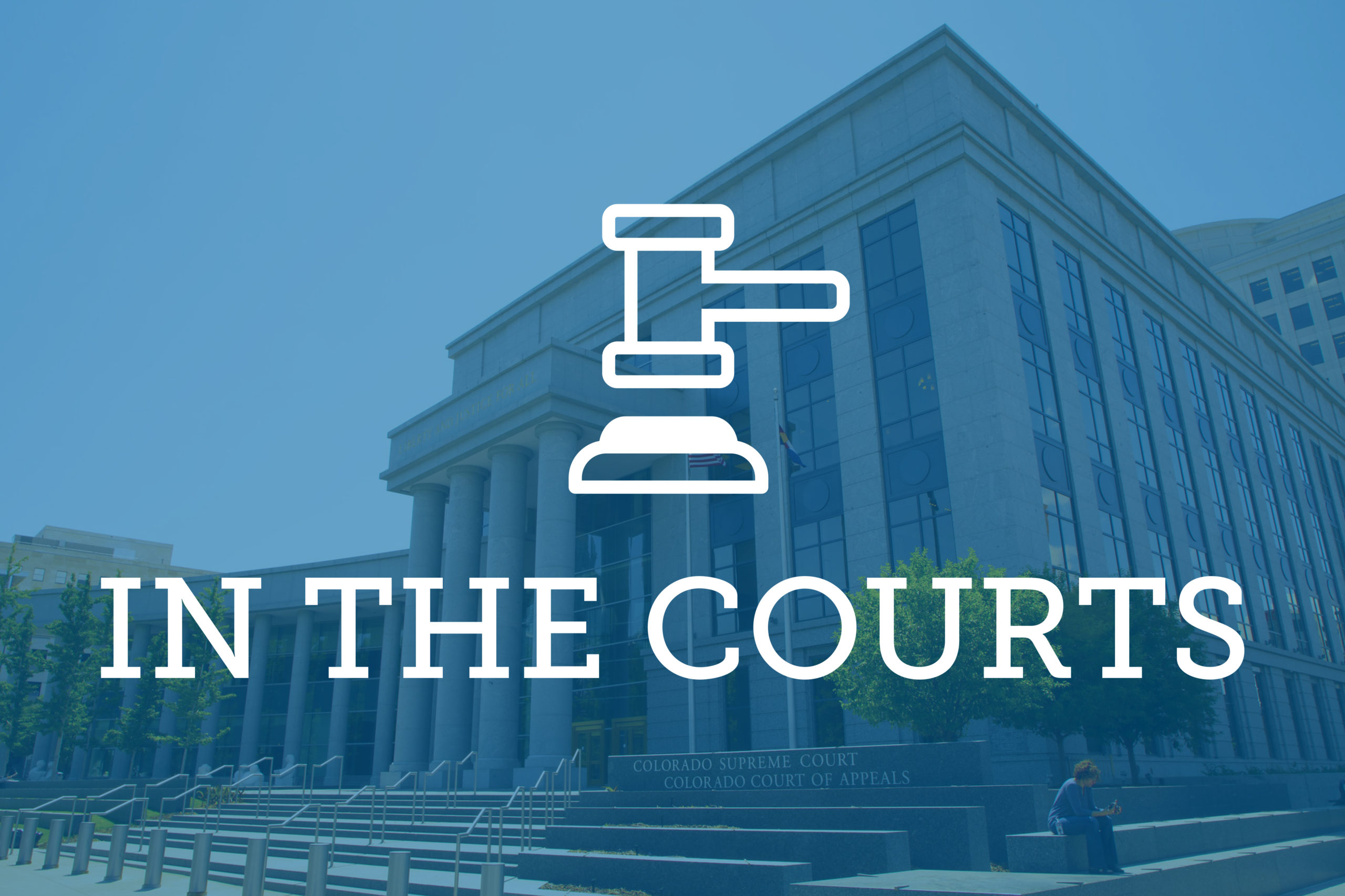 The man who was convicted of a murder following the exoneration of Robert Dewey is now seeking to have his conviction overturned as well on grounds that a trial judge made errors in decisions about admissible evidence. 
The Colorado Court of Appeals on Aug. 8 delivered an opinion affirming a lower judgment against Douglas Thames and disagreeing with Thames' contentions that he was wrongly convicted. 
Thames was convicted in 2011 for a sexual assault and murder committed in 1996. Dewey had first been found guilty of the crimes, with prosecutors saying at Dewey's trial that his DNA had been found at the crime scene. Fifteen years later, though, DNA testing done with new technology revealed that the DNA belonged to Thames. With that new evidence, Dewey was exonerated and Thames was later convicted.
Thames appealed his conviction, citing several alleged errors in trial and claiming that combined warranted his conviction to be overturned. According to Thames, the trial court was wrong for allowing video testimony where prosecutors commented on Thames' silence in response to a question; he said he had not knowingly and intelligently waived his right against self-incrimination. 
Thames had also pursued an alternative suspect defense, arguing that Dewey or one of other individuals might have committed the crimes. He argued that the trial court wrongly denied evidence that a jury had previously convicted Dewey of the same crimes.
In his video testimony, Thames was questioned about the murder while already incarcerated for another crime. As described in the court opinion, he was seen wearing green scrubs while sitting in a conference room. Prosecutors noted that when he was asked about the crimes, he had "a total lack of reaction." 
According to Thames, prosecutors commenting on his silence infringed upon his right against self-incrimination, but according to the prosecutors, and the Court of Appeals judges, they weren't commenting on his silence but instead on his demeanor. 
"A defendant is constitutionally protected against self-incrimination and has the right to remain silent," The Court of Appeals wrote. "Accordingly, a prosecutor may not allude to a defendant's silence as indicating consciousness of guilt. … But a prosecutor may comment on the defendant's demeanor while testifying, particularly because jurors receive an instruction that they may consider courtroom demeanor in assessing a witness's credibility."
The opinion notes that Thames didn't sit silently through his interview and that he answered questions and maintained his innocence. Prosecutors noted that he responded without emotion when "an innocent person" would react with outrage with that accusation. 
The case is also the first reported Colorado decision addressing whether a defendant's appearance wearing prison garb in a video violates his right to be presumed innocent. Thames argued that because he was wearing a prison uniform in the video, that his appearance "invited the jury to speculate about his criminal history."
In Colorado, a defendant's presumption of innocence can be violated when a defendant is required to appear before a jury in visible restraints or prison clothes. Appearing on a video, however, doesn't qualify as appearing before a jury. The Court of Appeals also noted that it is not aware of any case holding that a video would violate the presumption of innocence.
The court reasoned that appearing before a jury in prison clothes is a constant reminder, whereas a video only takes a small amount of time over a long trial. The court also quoted an Oklahoma court that found "Most jurors would not be surprised by the fact that a defendant was handcuffed or wearing jail clothing while in jail prior to trial." Thames' alternative suspect defense involved claims that Dewey had in fact committed the crimes. He included several factual statements in his defense connecting Dewey to the crime scene, but he cried foul saying the court was wrong to prevent him from telling the jury that Dewey had been convicted. 
The court found that Thames was able to implicate Dewey through testimony about Dewey's behavior and that introducing evidence about Dewey's conviction would have only confused the jury about why another jury found him guilty and extended the trial by requiring the prosecution to explain the advances in DNA technology that led to Dewey's exoneration.
— Tony Flesor