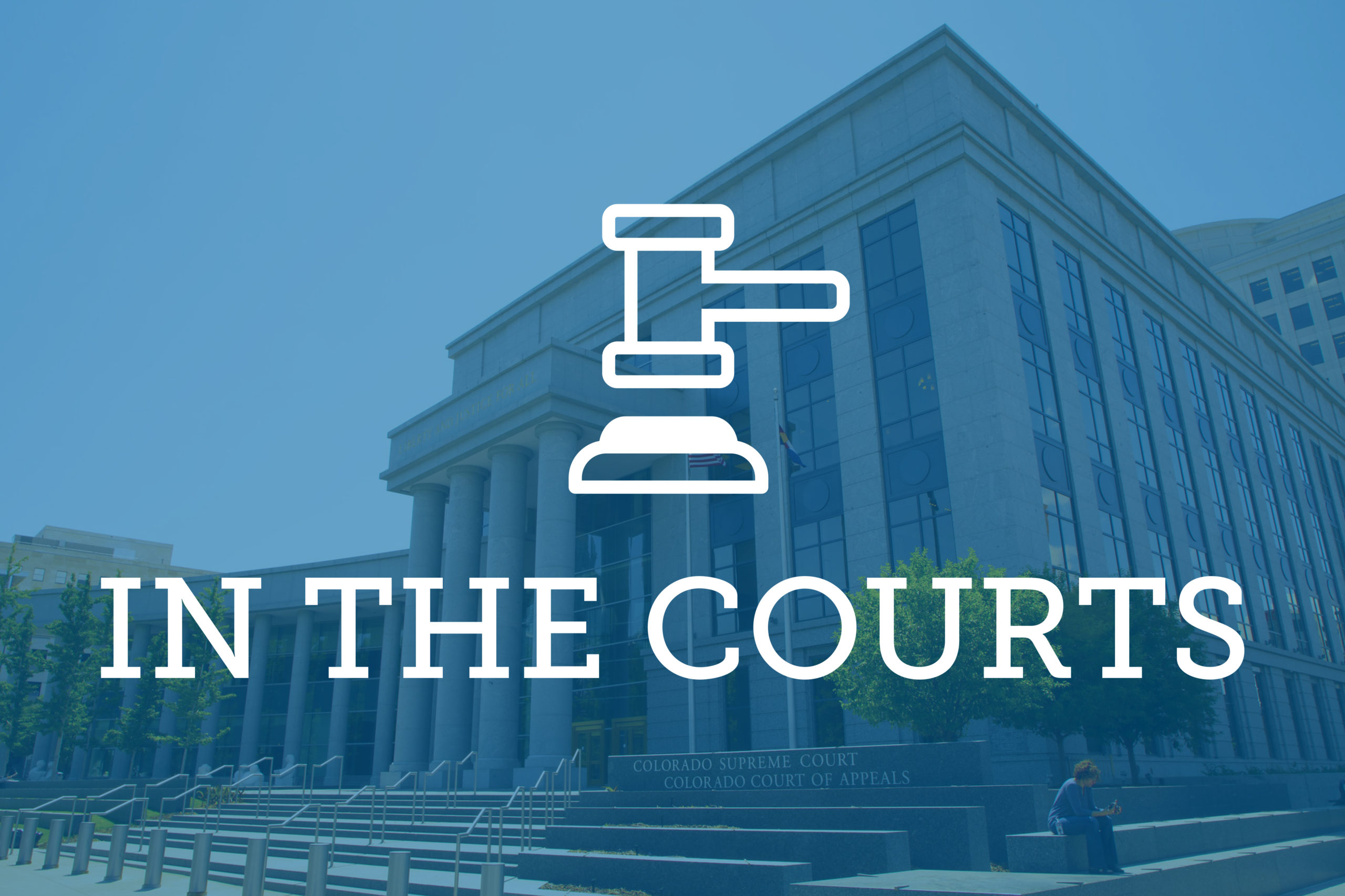 People v. Dax Anderson
Dax Anderson was charged in April 2015, and over the course of the case, he had nine attorneys appointed to represent him or to serve as advisory counsel, and there was continued consideration to his competence to proceed. Three competency evaluations were performed on Anderson by two different psychologists at the Colorado Mental Health Institute at Pueblo, but no health care professional found him incompetent. He was convicted in November 2017 and sentenced to serve 240 years. 
A division of the Court of Appeals considered whether a person must be judged incompetent to proceed where the person has made numerous statements and filings with the court that, though appearing somewhat delusional on their face, are reflective of a larger, yet atypical, anti-government system of beliefs shared by others in the country. The division concluded that an atypical system of beliefs cannot alone be the basis upon which a defendant is incompetent to stand trial. The division also concluded that the trial court did not misapprehend the competency standard, despite having made some statements that the defendant was incompetent to waive his right to counsel. 
People v. Bryce
Brett Bryce moved for a limited remand of his then-pending appeal to allow the trial court to consider an emergency motion for a reduction of sentence that he intends to file under Crim. P. 35(b). Bryce sought immediate release due to the health risk arising from the COVID-19 pandemic. 
A division of the Court of Appeals declined to issue an order of limited remand because more than 126 days have passed since the date of sentencing and the filing of a motion for reconsideration at this time would not comply with Crim. P. 35(b). Instead, Bryce must wait until the mandate issues in this case to file a motion for reconsideration.
Western Stone & Metal Corp. v. DIG HP1, LLC
This appeal arose from the trial court's decision declining to award attorney fees and costs to either party in an underlying landlord-tenant contract dispute. On appeal, DIG HP1, LLC argued the trial court erred because it reached this decision without applying the provision in the parties' commercial lease agreement that awards attorney fees to the "prevailing party" as defined in the contract, opting instead for a common law definition. 
A division of the Court of Appeals clarified that the common law definition should give way to the specific contractual definition of "prevailing party," where available. The division reversed and remanded for the trial court to determine which party — if either — is entitled to attorney fees and costs according to the terms of the lease. 
Huffman v. City and County of Denver
Timothy Huffman pleaded guilty in 2007 to a single count of municipal assault where the underlying facts involved domestic violence. The court sentenced Huffman to one year of supervised probation, which he successfully completed in 2008. He has incurred no additional charges or convictions since his release from supervision. In September 2018, and for reasons related to his employment, Huffman petitioned the district court to seal his municipal conviction under section 24-72-708. The City objected and argued that subsection (1)(a)(II) categorically bars the district court from sealing municipal convictions involving domestic violence. It reasoned that because Huffman was convicted of a municipal assault involving domestic violence, he is ineligible to have the conviction sealed. The district court agreed with the City's interpretation of the statute, found Huffman's municipal conviction ineligible for sealing, and denied the petition
A division of the Court of Appeals interpreted section 24-72-708(1)(a)(II), C.R.S. 2018, and held that the statute does not preclude the sealing of all municipal convictions involving domestic violence. Instead, the division concluded that the domestic violence prohibition applies only to petitioning defendants who have committed a new offense after the conviction they seek to seal. Accordingly, the order was reversed, and the case was remanded for further proceedings.
Credit Service Co. v. Skivington
Paul Skivington suffered a stroke in early 2017 and went to a University of Colorado Health hospital for medical treatment. While there he signed an agreement, titled "Treatment Agreement and Conditions of Service," providing that UCHealth would treat him in exchange for his agreement to pay for that treatment. After treating Skivington, UCHealth billed him more than $30,500 for its services and Skivington didn't pay. UCHealth then assigned his account to collection agency Credit Service Company, Inc. to collect the debt. 
CSC sued Skivington to recover the outstanding balance on his UCHealth account and Skivington filed two C.R.C.P. 12(b)(5) motions to dismiss the claims. In the first motion, he asserted that CSC's complaint was invalid because CSC hadn't filed a response to Skivington's answer to the complaint; and in the second motion, he argued that the evidence showed that UCHealth treated not him, but a person named Paul Doe; and CSC's complaint failed to state a plausible claim for relief. The trial court denied both motions. The case went to trial before the court almost two years after the event and at the end of trial, the court ruled in CSC's favor, finding that it had presented sufficient evidence linking Skivington to the debt owed to UCHealth. Skivington then timely filed a C.R.C.P. 59 motion for a new trial, which the trial court denied. 
A division of the Court of Appeals considered whether a party may appeal a denial of a motion to dismiss for failure to state a claim under C.R.C.P. 12(b)(5) once judgment has been entered following a trial. The division concluded that after a trial on the merits, an order denying a motion to dismiss for failure to state a claim is not appealable.