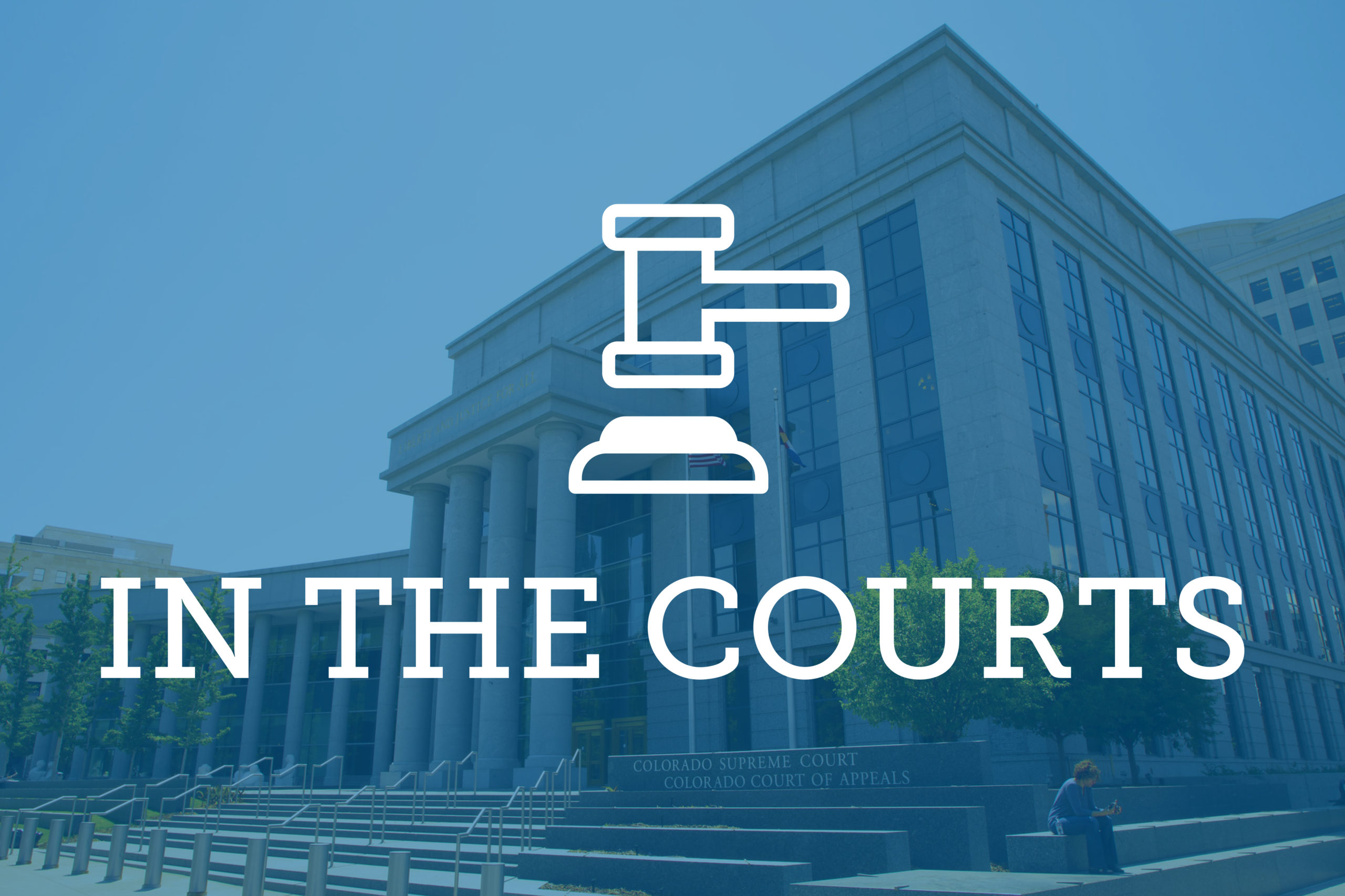 People v. Lowe
In May 2015, the El Paso County Sheriff's Office was asked to locate and apprehend Brian Lowe after he escaped from parole supervision and a warrant for his arrest was issued. Lieutenant Robert Mitchell and Sergeant Keith Duda responded to a Hobby Lobby in Colorado Springs after the officers were informed that Lowe was there. 
The officers approached Lowe and informed him that he was under arrest, and when Duda moved to handcuff Lowe, Lowe resisted. Mitchell attempted to use a taser on Lowe, but during the struggle, Lowe obtained the taser. Both officers testified that, during the scuffle, they saw Lowe holding a knife. The altercation ended when Mitchell shot Lowe three times; Mitchell later testified that he feared Lowe was going to stab Duda, who had fallen to the ground during the struggle. 
After a June 2016 jury trial, Lowe was found guilty as charged except the jury acquitted Lowe of two counts of second-degree assault of a peace officer. Following the trial, a hearing was held where Lowe was adjudicated a habitual criminal. At the sentencing hearing, the court sentenced Lowe to two consecutive 64-year prison terms in the Department of Corrections' custody for the first-degree assault convictions. Lowe was sentenced concurrently for his remaining convictions.
Lowe appealed, claiming the trial court erred by refusing to disclose police personnel and internal investigation files; allowing the prosecution's fingerprint comparison witness to be qualified as an expert; relying upon Lowe's prior escape conviction in adjudicating him a habitual criminal; failing to merge Lowe's two resisting arrest convictions; and imposing consecutive sentences for his first-degree assault convictions. 
A division of the Court of Appeals considered an issue of first impression in Colorado: the unit of prosecution for the resisting arrest statute. Based on the plain language of the statute, the division held that the unit of prosecution for resisting arrest is the number of discrete volitional acts of resisting arrest. The division concluded that Lowe's resisting arrest convictions must merge. The division also remanded for the district court to disclose police personnel and internal investigation files and to allow Lowe to attempt to make the requisite showing of prejudicial error, and to otherwise correct the mittimus as instructed.
People v. Thompson
In 1994, a jury found Larry Thompson guilty of first-degree murder. Police discovered the victim in an alley wrapped in a blanket, mattress cover and electrical cord. He had been stabbed more than 40 times. 
In Thompson's second postconviction proceeding, he appealed the postconviction court's order denying DNA testing of the blanket, mattress cover, electrical cord and the victim's clothes. He contended that the court erred in denying his requests for DNA testing under section 18-1-413, C.R.S. 2019, and Crim. P. 35(c). He also appealed the order denying his various ineffective assistance of counsel claims as to his trial counsel and his first postconviction counsel. 
A division of the Court of Appeals held, as a matter of first impression, that Crim. P. 35(c) does not authorize postconviction DNA testing, concluding that, while section 18-1-413(1), C.R.S. 2019 may entitle a defendant to testing if he satisfies the statutory criteria, Crim. P. 35(c) does not independently authorize such testing. It further agreed with the postconviction court that Thompson failed to satisfy the actual innocence standard under section 18-1-413, so he is not entitled to DNA testing under that statute. Finally, the division concluded the postconviction court properly denied his ineffective assistance of counsel claims. Accordingly, it affirmed the postconviction court's orders. 
People In the Interest of E.Q. and J.Q.
In this dependency and neglect proceeding, R.Q., father of E.Q. and J.Q., appealed the juvenile court's judgment ordering child support in conjunction with granting a stipulation to allocate parental responsibilities for the children to J.Q., the mother. Although R.Q. agrees that he has a duty to support the children, he challenged the provisions in the order requiring him to release his social security disability insurance benefits to J.Q. and designate her as the payee for his benefits.
To resolve R.Q.'s appeal, a division of the Court of Appeals had to first answer two questions that have not yet been answered by Colorado's appellate courts. 
First, what standard or criteria should the juvenile court apply when ordering child support in a dependency and neglect proceeding under section 19-1-104(6), C.R.S. 2019? The division held that a court must follow the provisions for determining child support set forth in section 19-6-106, C.R.S. 2019, which, in turn, requires compliance with the child support guidelines in section 14-10-115, C.R.S. 2019. Because the court's order failed to address the factors set forth in the child support guidelines, it reversed the child support judgment and remanded the case for further proceedings.
Second, may a juvenile court order one parent to designate the other parent as the representative payee of his or her SSDI benefits as part of a child support order? The division held that it may not because federal law does not permit a juvenile court to determine the designated payee of a parent's SSDI benefits. The division reversed the court's child support judgment on this basis as well.