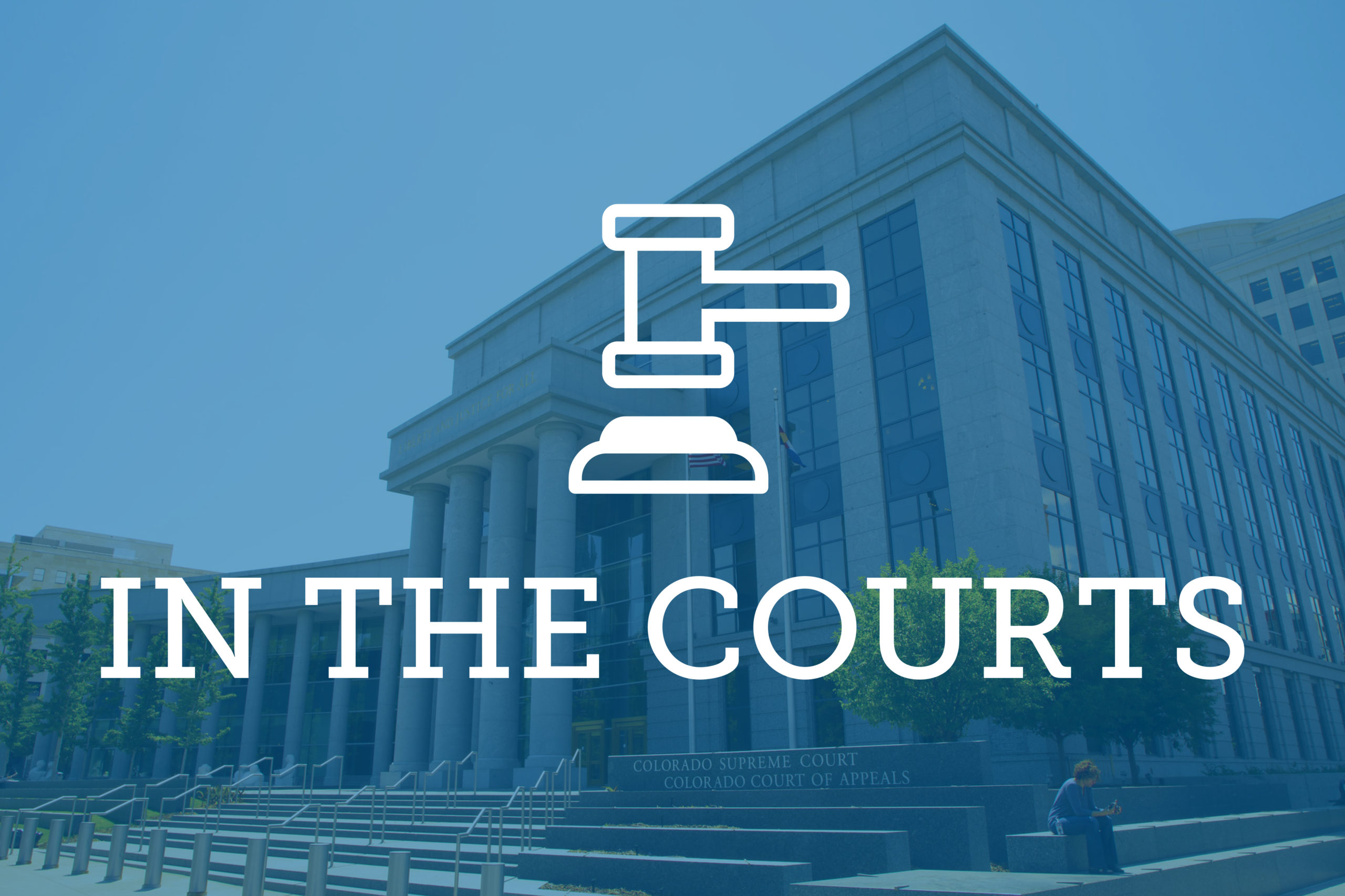 Bethel v. Berkshire Hathaway
After a fire damaged Michael Bethel's property in Rocky Ford December 2016, a dispute arose between Bethel and his insurance company, Berkshire Hathaway. Under the policy, the property is insured for its "actual cash value" with a limit of $407,000. It includes a "Building and Personal Property Coverage Form," under which it provides coverage for direct physical loss of or damage to the property, subject to the policy limit. This coverage is further subject to additional conditions and restrictions including "Loss Conditions" and "Debris Removal" provisions.
Bethel sued, claiming entitlement to the policy limit of $407,000. He brought claims of breach of contract, common law bad faith and unreasonable delay/denial of benefits under CRS. Sections 10-3-1115 and 1116. The parties filed cross-motions for summary judgment on the meaning of "actual cash value" under the Policy.
The court granted summary judgment for Berkshire Hathaway, concluding it did not breach the contract in evaluating the property according to its market value and that the summary was not controlling because it conflicted with provisions in the policy. Regarding Bethel's debris removal claim, the court held that submission of a bid did not meet the policy's requirement of producing an "expense." Bethel filed a motion to alter or amend the judgment pursuant to Federal Rule of Civil Procedure 59(e), which the court denied. 
Bethel appealed. The 10th Circuit Court of Appeals reversed the court's grant of summary judgment on Bethel's claims regarding Berkshire Hathaway's use of a real estate appraisal to value Bethel's property, because it found the policy was too ambiguous and lacked a definition for "actual cash value." However, the court affirmed the grant of summary judgment regarding Bethel's debris removal benefit. 
Vargas v. Williams
This matter arose from a shooting involving two groups of men. One group included Ramon Vargas and the other group included the shooting victim, Norman Esquibel. Esquibel died from gunfire, and Vargas was convicted of first-degree murder. 
After unsuccessfully appealing in state court, Vargas brought a federal habeas action. The federal district court denied relief, and Vargas wanted to file an appeal. To do so, however, he needed a certificate of appealability, and the 10th Circuit Court of Appeals declined to issue one, so it dismissed the matter. 
United States v. May
Iman May pled guilty to two counts of abusive sexual contact in Indian Country, in violation of 18 U.S.C. sections 2244(a)(1), (b), and 1153. The district court sentenced him to 144 months' imprisonment and entered its final judgment on March 1, 2016. May did not file a direct appeal. On July 24, 2017, May filed a § 2255 motion. The district court denied his motion as time-barred and declined to grant a certificate of appealability. May pro se petitioned the 10th Circuit Court of Appeals for a COA.
Exercising jurisdiction under 28 U.S.C. sections 1291 and 2255(d), the 10th Circuit Court of Appeals denied a COA and dismissed the appeal. The court found May's petition to be untimely, and found other issues with his petition.
Wilson v. Advisorlaw LLC
Advisorlaw, LLC; Barber Enterprises, LLC; Joshua Charles Barber; Doctor Daniel Kennedy; and Stacy Santmyer filed for dismissal of an appeal surrounding defamation claims. After the trial court granted Advisorlaw's partial motion to dismiss, Mark Wilson and Wilson Law Ltd., tried to create finality by dismissing the remaining claims without prejudice. Wilson then filed a notice of appeal seeking review of the trial court's ruling on the partial motion to dismiss, arguing Advisorlaw's actions didn't create a final judgment for purposes of appeal because a dismissal of claims without prejudice (as opposed to with prejudice) isn't a final judgment. 
A division of the Colorado Court of Appeals examined whether a party's voluntary dismissal of some claims without prejudice can create a final judgment allowing the appeal of claims previously dismissed by the trial court with prejudice. Recognizing a split between federal courts, the division adopted the "Ryan rule" that prohibits parties from voluntarily dismissing claims without prejudice to circumvent finality hurdles. Ryan v. Occidental Petroleum Corp. overruled on other grounds by Curtiss-Wright Corp.v. Gen. Elec. Co., 446 U.S. 1 (1980). Applying that rule, the division concluded that Wilson's voluntary dismissal of their remaining claims without prejudice, following the trial court's dismissal of some claims with prejudice under C.R.C.P. 12(b)(5), did not render the action final for purposes of appeal. As a result, the court lacked jurisdiction to consider the appeal. 
The division directed Wilson to cure the jurisdictional defect in their appeal within thirty-five days if he wished to proceed with the appeal. Otherwise, the appeal will be dismissed without prejudice for lack of jurisdiction.