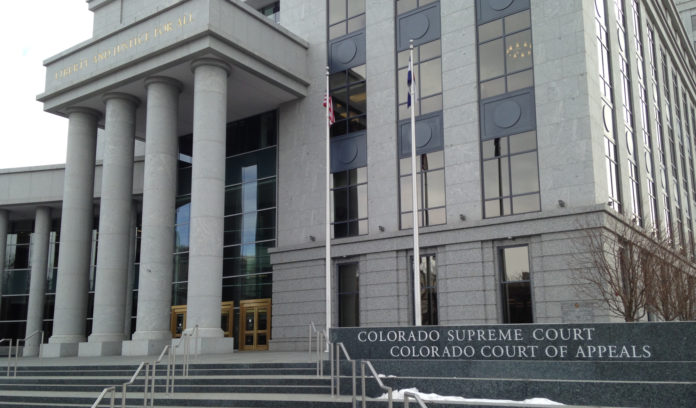 Editor's Note: Law Week Colorado edits court opinion summaries for style and, when necessary, length.
The Colorado Court of Appeals defined language in the straw purchaser firearms statute, clarifying that an unlawful transfer includes indirect access that knowingly shares guns with someone ineligible. 
The first impression appeal stems from Sylvia Johnson's jury conviction for unlawful purchase of a firearm based on section 18-12-111(1) CRS 2020, the straw purchaser statute. Johnson argued that she was not "a conscious, willing role of middleman"  since she did not buy the gun on someone else's behalf and that based on this interpretation of the straw purchaser statute, there was not enough evidence to convict her. 
Johnson's common-law husband and convicted felon Jaron Trujillo was arrested for violating a protection order barring him from Johnson's apartment complex and possessing firearms. At the arrest, Trujillo had a gun belonging to Johnson in his pocket purchased while the couple visited a pawn shop together. In addition, Johnson stored the gun in a closet that was easily accessible to Trujillo. 
Johnson was convicted based on the joint pawnshop trip and Trujillo's easy access, but argued that providing access to a firearm was not enough to constitute an unlawful transfer and her conviction lacked sufficient evidence. 
Working from the statute's broad definition of transfer and the plain language meaning of the term, the Colorado Court of Appeals found the trial evidence sufficient to support her conviction. Reviewing pawnshop security footage and Johnson and Trujillo's testimony about access to the gun in the apartment, the court upheld Johnson's conviction.