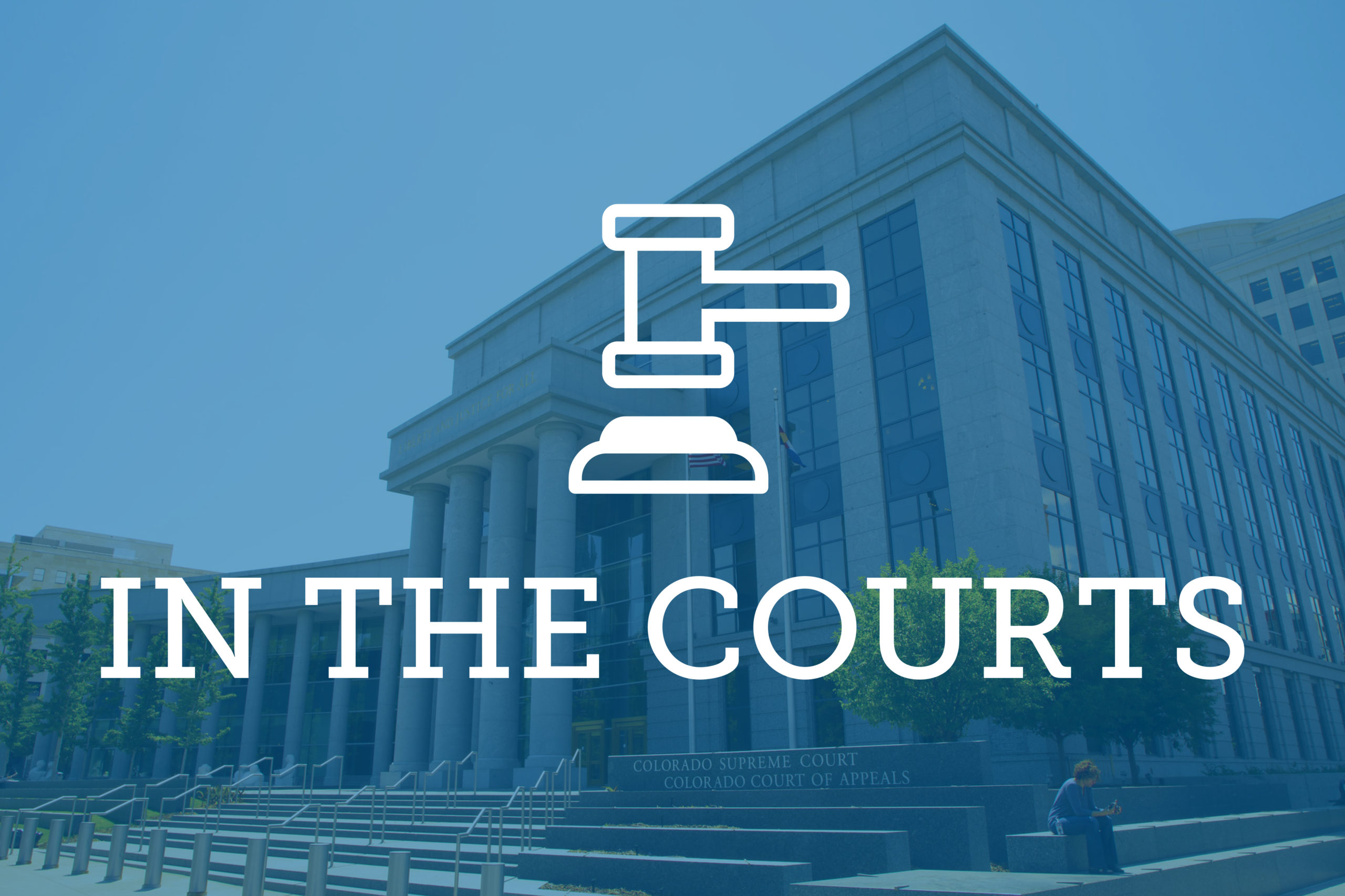 Ansel v. State Department of Human Services
The El Paso County Department of Human Services found that Amanda Ansel committed institutional abuse or neglect at her in-home child care facility when a child in her care was injured in 2016. Ansel pursued an administrative appeal challenging the finding, and an administrative law judge agreed that Ansel's actions did not constitute child abuse or neglect. However, the Colorado Department of Human Services, in a final agency action issued by CDHS's Office of Appeals, reversed the ALJ's decision. The Office of Appeals issued a final agency decision concluding that Ansel had failed to comply with licensing regulations regarding supervision of children by licensed child care providers and that she had thus committed child abuse. After unsuccessfully challenging the final agency decision in district court, Ansel asked the Colorado Court of Appeals to reverse that decision. 
To resolve the appeal, the court needed to interpret the "prudent parent" standard found in section 19-1-103(1)(a)(III), as applied to a licensed child care provider. Contrary to the determination of CDHS and the district court, the Court of Appeals concluded that, to support a finding of child abuse or neglect, the "prudent parent" standard simply requires determining whether a licensed child care provider acted as a prudent parent would have under the circumstances. Because CDHS either misinterpreted the "prudent parent" standard or misapplied the standard to the facts of this case, the court reversed the district court's judgment affirming the final agency decision and remanded with directions.
In re Parental Responsibilities Concerning M.E.R-L. and D.L.R-L.
This proceeding concerns the allocation of parental responsibilities for M.E.R-L. and D.L.R-L. between their parents, Jeffery Lay and Mary Rodmon. Lay appealed the trial court's orders for child support and attorney fees, as well as one of the trial court's evidentiary rulings. 
The contested permanent orders hearing occurred over four days between August and October 2019. The court calculated child support based on Rodmon's $5,547 monthly income and Lay's $7,504 monthly income, which consisted of his military retirement pay and veteran's disability benefits. The calculation resulted in an order for Lay to pay Rodmon $1,042.31 in monthly child support. The court also ordered Lay to pay $5,000 of Rodmon's attorney fees due to the disparity of income and Lay's actions during the proceedings. Lay appealed the trial court's orders.
The Colorado Court of Appeals considered, as a matter of first impression in Colorado, whether a provision of the Uniformed Services Former Spouses' Protection Act prohibits a trial court from including a parent's veteran's disability benefits in that parent's gross income when calculating a child support obligation. The court concluded the USFSPA does not prohibit including such benefits in a parent's gross income for child support purposes, and concluded the trial court did not abuse its discretion by declining to sanction Rodmon for her tardy witness disclosure or by awarding her a portion of her attorney fees. Therefore, it affirmed.