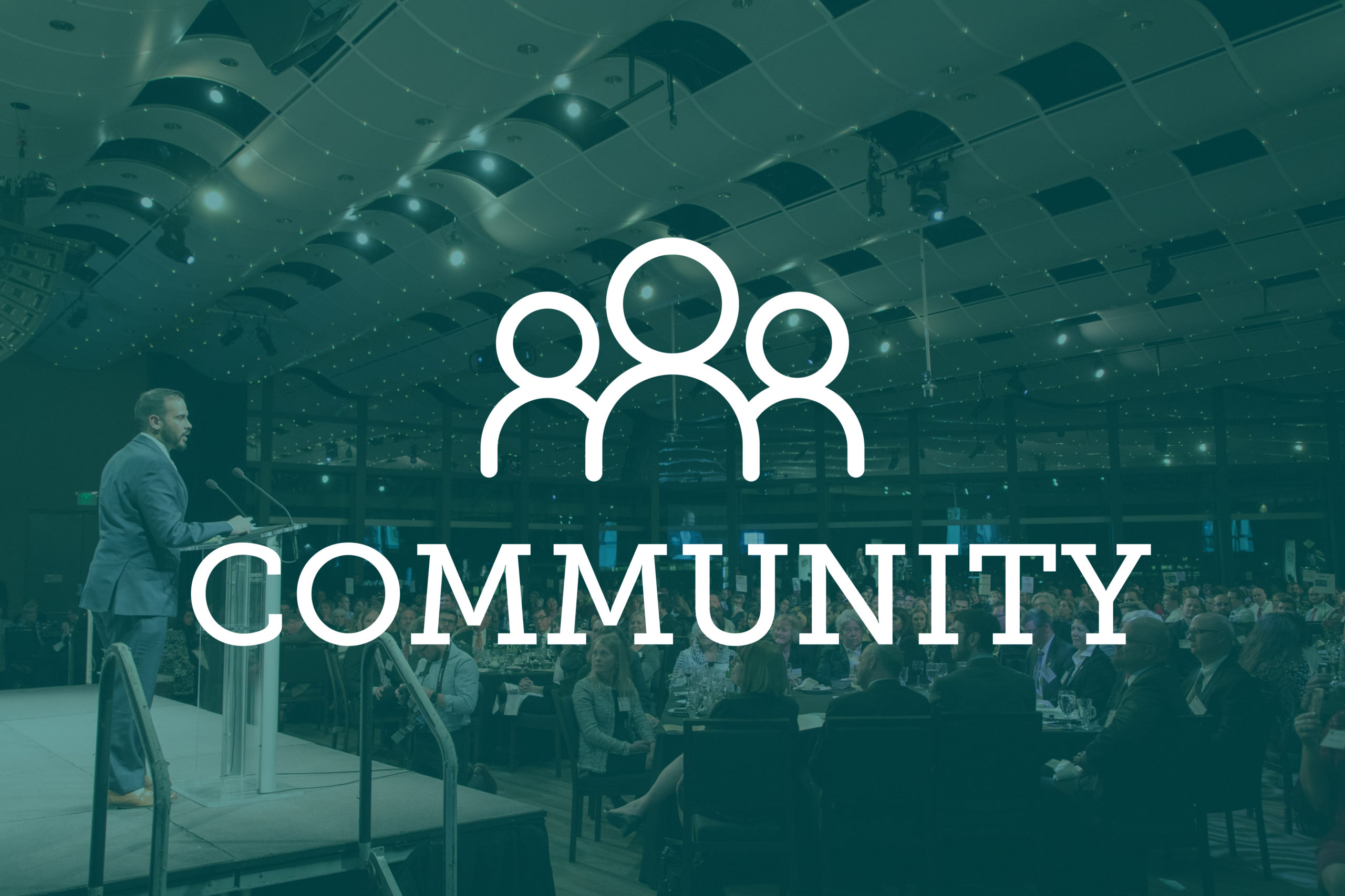 The University of Colorado Law School on Sept. 23 held its 39th Alumni Awards Banquet online to recognize outstanding graduates and members of the law school community.
The event was originally scheduled to be held in March but was postponed due to the pandemic. More than 100 attendees joined the Zoom gathering, and participants were able to talk to and see one another during the opening social reception, creating a Hollywood Squares-like display featuring many of Colorado's legal luminaries. "There are a daunting number of rectangles!" said one attendee. 
"The virtual Emmys have nothing on us," quipped CU Law Dean James Anaya during his opening remarks. 
"This evening is very different from the one we'd planned for last spring in so many ways," Anaya said. "But the most striking difference is not so much in how we are meeting but who we are missing." 
"Over the last year, we've lost members of our community," Anaya said, including former CU Law professor and D.C. Circuit Judge Stephen Williams, who died Aug. 7, and Boulder attorney W. Harold "Sonny" Flowers, Jr., who passed away Jul. 29.
Flowers was honored with the Distinguished Achievement Award for Solo/Small Firm Practitioner at the event. Friends and colleagues praised Flowers, who was a litigator and served as president of the Sam Cary Bar Association, Colorado Trial Lawyers Association and the Boulder County Bar Association, for his commitment to clients and to increasing diversity in the profession.
"He was passionate about diversity and equality, and that was a lifelong passion for Sonny," said Bob Grant, a longtime friend and business partner who accepted the award on behalf of Flowers. 
"I wasn't the greatest law student. I didn't particularly like law school," Flowers said in a video produced for the event. "I liked the clinical aspect, the legal aid and defender program, and I got to try cases as a law student. That became my focus."
"The people that I've met, the people that I think I've helped, the collegial atmosphere of the profession, the opportunities to help the people that I represent — those are the important aspects for me."
Colorado Supreme Court Justice Nathan Coats was presented the William Lee Knous Award, the highest honor CU Law bestows upon its graduates. In a video tribute, former governor Bill Ritter praised Coats, his former coworker in the Denver District Attorney's Office, for his "life of public service," and Colorado Supreme Court Justice Carlos Samour called Coats "one of the most brilliant legal minds that anybody will ever know."  
Coats shared some of the advice he has given to incoming CU Law students when invited to speak on campus. "There are so many things you can do with a law degree, with legal training, that nobody should be doing something that they're not feeling fulfilled by," he said. 
Coats said he also tells incoming students that law school was "literally a transformative experience."
"It just changed my way of thinking about the world," he said. "It changed the way I evaluate evidence, the way I evaluate arguments, the amount of confidence I place in things… Really, almost since my first semester in law school, I haven't looked at the world in quite exactly the same terms."
Denver City Attorney Kristin Bronson received the Dean Edward C. King Making A Difference Award. Denver Mayor Michael B. Hancock in a tribute video called Bronson a "contagious spirit" and praised her optimism. 
"She's unflappable when it comes to administering the law and protecting the people and the city," Hancock said. "She doesn't give you what you want. She gives you what you need. And that's what you want from your attorney."
Philanthropist and retired attorney Gordon Gamm was given the Richard Schaden Adopted Alumnus Award for his contributions to CU Law, including upgrades to facilities and the Gamm Justice Award, which encourages research that advances social justice.
"This was to inspire faculty members to think in terms of: Why do we have the laws that we do?" Gamm said of the award he established. "A lot of students, they learn how to apply the law but don't think in terms of the law as a mechanism for justice itself."
Mindy Sooter, partner-in-charge of Wilmer Hale's Denver office, received the Distinguished Achievement in Private Practice Award. Sooter is a trial lawyer focused on patent, trade secret and other high-stakes commercial litigation.
"Mindy has carved out a career for herself as one of the most sought-after and successful patent litigators in the United States," said Attorney General Phil Weiser in a video. "She's someone who's shown herself to master technical details and then translate that into the courtroom. That's something that not many people are able to do."
Steve Zwick was honored with the Distinguished Achievement in the Public Sector Award. Before retiring in 2018, Zwick was in public service for 40 years, including 24 years as San Miguel County Attorney.
"He spent his entire 40-year career in public service. He did it obviously not to get rich or famous, but because he believes in good government and fairness," said attorney David Steinhoff of Solem Williams & McKinley. 
—Jessica Folker