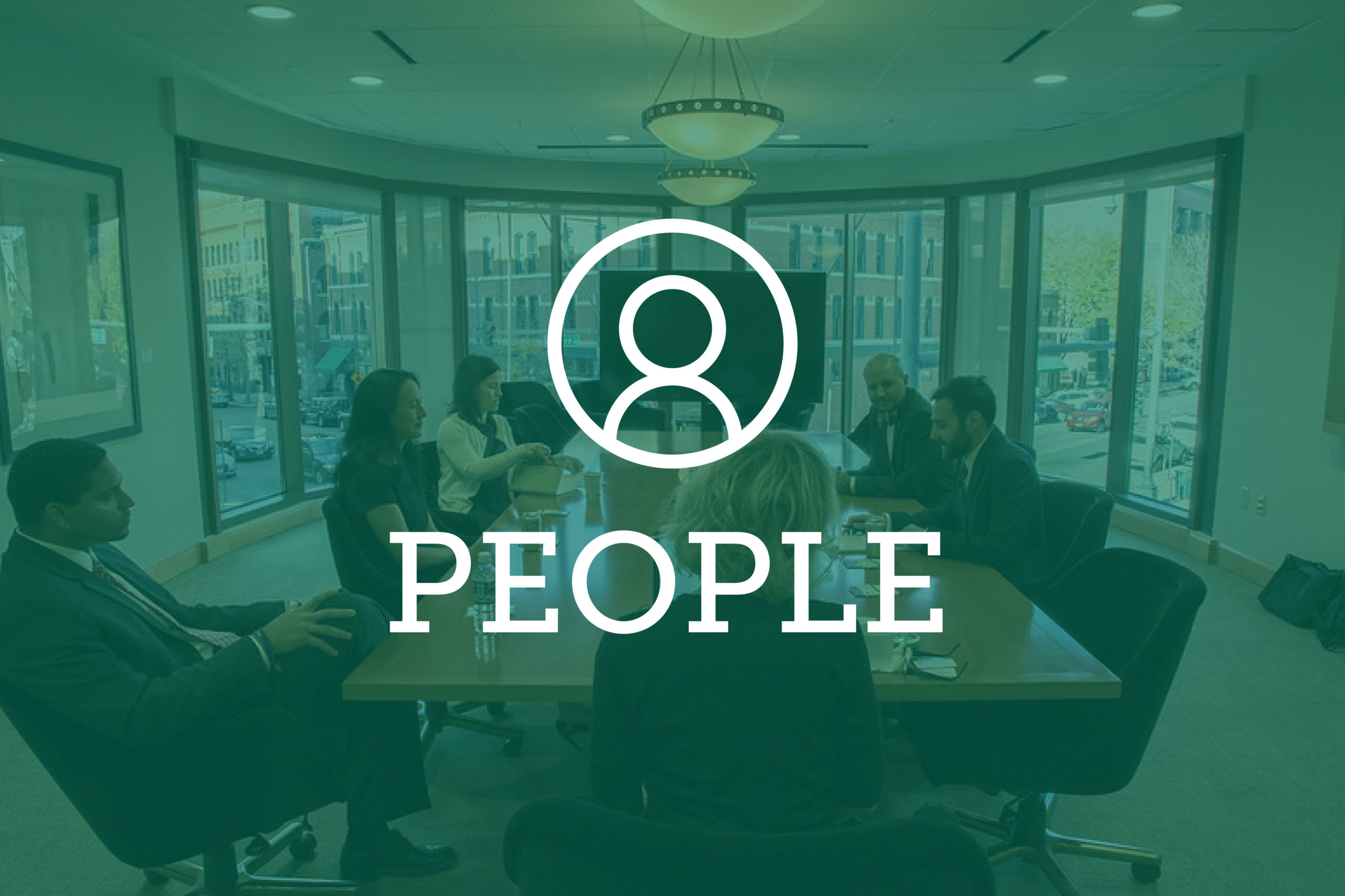 The Colorado Women's Bar Association announced Wednesday its 2019–2020 board leadership.
The CWBA's 2019–2020 president is Sarah Parady of Denver, who was sworn in May 18, for a one-year term as the organization's 42nd president. Parady is a partner at Lowrey Parady, where she practices plaintiff's side employment and civil rights law.
Parady joined the CWBA board of directors in 2014. She received her law degree from New York University School of Law. After law school, she received a Skadden Fellowship to build a foreclosure prevention program at Colorado Legal Services. She is a past president of the Plaintiff Employment Lawyers Association and a former law clerk to 10th Circuit Court of Appeals Judge Carlos Lucero. In 2018, she received Case of the Year awards from the Colorado Trial Lawyers Association and the Plaintiff Employment Lawyers Association for two different cases.
Parady succeeds Cat Shea, who remains on the board as immediate past president. 
President-elect for 2019–2020 is Miranda Hawkins, a shareholder at Goddard Hawkins where she specializes in estate planning, trust and estate administration, and estate and gift tax planning.
Other CWBA executive committee members include:
Vice President: Gina Glockner, who specializes in complex civil litigation where she represents individuals, businesses and large corporate entities in professional liability matters, health- and business-related law, as well as regulatory, compliance and licensing issues. 
Secretary: Kathryn Starnella, who is special counsel at Wells Anderson & Race where she handles trial-level defense litigation and civil appeals in federal and state court in the areas of civil rights, employment law, products liability, insurance defense and other commercial litigation
Treasurer: Abby O'Connor, an associate at Harper Hofer & Associates who specializes in litigation support services, forensic accounting, economic damages and valuation analysis. She is a CPA, certified in financial forensics and accredited in business valuation.
Historian: Elizabeth Meck, a vice president at The Northern Trust Company where she handles all aspects of estate and personal trust administration. 
Associate Watch
Lathrop Gage announced Jazlynn Allen joined the firm's energy team as an associate in the Denver office. Allen focuses her practice on the preparation, drafting and review of title opinions covering lands in the western U.S.
Allen has worked in roles with operators in the Denver area and completed projects throughout both North and South America. Most recently, Allen worked at a boutique Denver-based firm that primarily served exploration and production companies in upstream oil and gas matters. Allen's experience includes completing title opinions and preparing and reviewing purchase of sale agreements, master service agreements, confidentiality agreements and other industry agreements. 
Allen also previously worked as a landman for a full-service land management firm.
Allen received a law degree from the University of Denver Sturm College of Law and a bachelor's degree from DU.
Heather Strack joined Faegre Baker Daniels in the firm's matrimonial and family law practice in Denver. 
Strack specializes in domestic relations matters including divorce/dissolution of marriage and alimony agreements, complex child custody issues and multi-state litigation and jurisdiction issues.
Strack was previously an associate at Griffiths Law, and prior to that, she worked as an attorney for The Harris Law Firm. She also worked as a judicial fellow to Colorado Supreme Court Justice Monica Márquez.
Strack received a law degree from the University of Colorado Law School and received a bachelor's degree from Dartmouth College.
Davis Graham & Stubbs announced Friday that Kelsey Swagger has joined the finance and acquisitions department as an associate. She is currently admitted to practice law in Minnesota.
Swagger's practice focuses on mergers and acquisitions, private equity and venture capital, securities, tax and general corporate law. 
Prior to joining DGS, she worked as an associate at a law firm in Minneapolis. Swagger was previously a senior tax consultant at a Big Four public accounting firm where she assisted public and private multinational corporations with the tax implications of mergers and acquisitions, as well as internal reorganizations.
Swagger holds a law degree from the University of Minnesota Law School and a bachelor's degree from Concordia College. 
During law school, she clerked for a Fortune 500 company and a Minnesota law firm. She was also an active member of the Minnesota Justice Foundation.
R. Josh Player has joined the Durango branch office of the U.S. Attorney's Office for the District of Colorado. He is an assistant U.S. attorney.
Player previously served as a deputy district attorney in the Salt Lake County District Attorney's Office. During that time, Player also served as a special tribal prosecutor for the Ute Tribe on the Uintah-Ouray Reservation, Confederated Tribes of the Goshute Nation and Ely Band of Shoshone for certain matters.