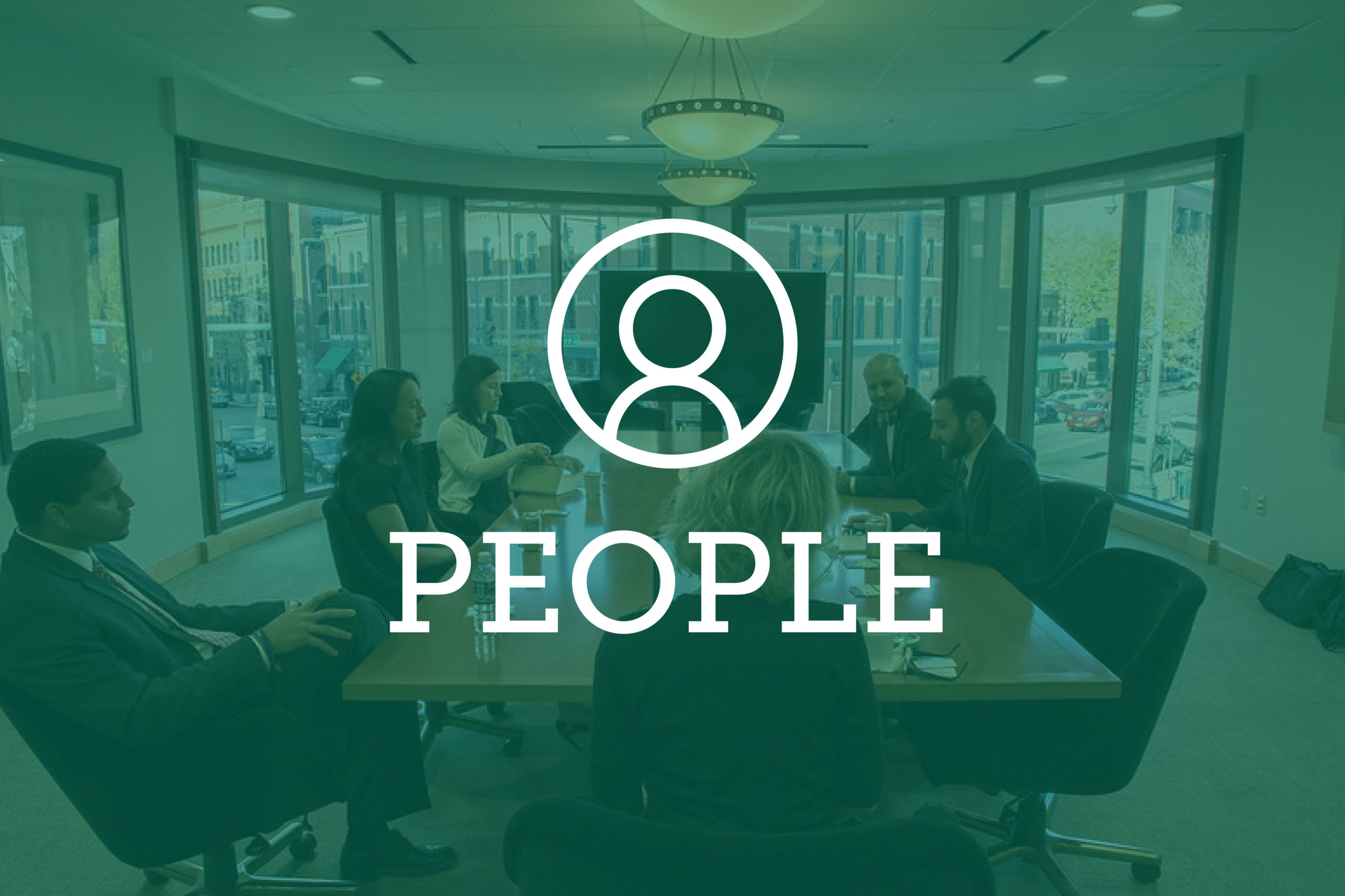 Husch Blackwell announced today that David Stauss has joined the firm as a partner in its Denver office. 
Stauss will serve as the co-leader of the firm's data security and privacy team, in addition to representing manufacturing and technology clients in commercial litigation and product liability cases.
He routinely advises clients in preparing for and responding to data breaches and data security incidents. He works with clients to draft incident response plans and address the legal strategic components of "war-game" scenarios that test an organization's ability to respond to cyberattacks. 
"Data security and privacy law is a quickly evolving area of great concern to our clients," said Joseph Orlet, the head of Husch Blackwell's technology, manufacturing and transportation industry team. "David brings to our team a deep engagement with the subject matter and demonstrated excellence in handling these matters for clients, both proactively and in response to crisis."
Stauss is accredited by the International Association of Privacy Professionals as a Certified Information Privacy Professional/United States and as a Certified Information Privacy Technologist, and in 2018 he assisted in drafting Colorado's cybersecurity legislation, serving as the outside subject-matter expert for the Colorado Attorney General's Office. 
"For a number of years, I've been building a privacy and cybersecurity practice in Colorado and expanding that regionally," Stauss said. "This presented itself as an opportunity to expand on a national level, given what's happening with privacy law in the country." He said Husch Blackwell already had resources in place for a national cybersecurity practice and that he believes the move will be mutually beneficial.
LATERAL WATCH
Kaplan Kirsch & Rockwell announced Wednesday that Tom Bloomfield and Bob Randall have joined the firm's energy and environment, public lands, and conservation practice groups as partners in the Denver office
They add to Kaplan Kirsch & Rockwell's legal experience in environmental matters including brownfields, site cleanup and compliance, climate change, air quality, public lands, environmental impact reviews, and environmental ligation projects. 
Prior to joining Kaplan Kirsch & Rockwell, Bloomfield was an attorney with two other law firms, as well as an assistant regional counsel for the U.S. Environmental Protection Agency in San Francisco. For more than 25 years, his practice has included industrial and public entities, counties, cities and towns, utilities, the State of California and several California state agencies. Bloomfield advises on complex environmental disputes involving administrative law, public policy and litigation. He routinely negotiates and drafts consent decrees, environmental cleanup documents, and other environmental settlements. Bloomfield has represented his clients on major Superfund and other contamination cases, liability risk transfers, energy issues, ozone and regional haze rulemakings, and oil and gas matters. He has also played a role in air quality and climate change rulemakings in Colorado such as the first statewide rules to control methane from oil and gas operations, the Clean Air Clean Jobs Act rulemakings and the state's adoption of low emission vehicle standards.
Randall served as executive director of the Colorado Department of Natural Resources from 2016 to January 2019. He also served as DNR's deputy director from 2010 to 2016, and as assistant director for energy and minerals and federal lands coordinator before that. 
Prior to joining DNR in 2007, Randall spent over a decade as a staff attorney for public interest law and policy organizations, litigating and advocating for land and resource protection in the West.
He has more than 20 years of experience representing and counseling citizens, communities, and advocacy groups on land management and energy development issues in state and federal court litigation, before administrative agencies and with elected officials. Randall has negotiated interagency agreements with federal agencies; prosecuted federal and state court litigation on behalf of conservation organizations; managed drafting, implementation, and legislative approval of state energy regulations; helped to secure $36 million to implement Colorado's first Water Plan; managed communications and policy responses to crisis situations; and helped achieve protection of iconic landscapes like the Thompson Divide and the Roan Plateau.
Firm managing partner John Putnam said, "We are delighted to add Tom's and Bob's breadth and depth of knowledge to our environmental practice. Their wealth of experience substantially builds the bench strength of our environmental practice and is a valuable asset that expands our ability to meet our public and private sector clients' needs."
ASSOCIATE WATCH
Commercial litigation attorney Lidiana Rios has joined Ireland Stapleton as an associate. She previously practiced at Keating Wagner Polidori Free.
Rios represents companies and individuals in state and federal trials, appeals, mediations and arbitrations. She handles complex commercial litigation matters, including corporate governance and contract disputes, misappropriation of trade secrets, unfair competition, business fraud and fraudulent transfers. 
Prior to joining Ireland Stapleton, Rios clerked for former Colorado Supreme Court Justice Allison Eid and at the municipal operations department of the Denver City Attorney's Office.  Rios earned her law degree from the University of California, Los Angeles, and she earned her a bachelor's degree from Pace University, Pforzheimer Honors College. 
BOARD ANNOUNCEMNT
Brownstein Hyatt Farber Schreck shareholder Rob Kaufmann has been elected to serve as the chair of the Denver Zoological Foundation Inc. board of governors, which oversees the Zoo's continued role as a leader in animal care, conservation and science education. 
Kaufmann will lead the board for a two-year term and work to advance infrastructure improvements, including the construction of a new animal hospital, transformation of the former polar bear exhibit into a grizzly bear habitat and execution of other master plan projects. 
CORRECTIONS
The Feb. 4 article "The Case for Public Service" originally identified Joe Neguse as a Holland & Hart attorney. He previously worked at the firm, but he was of counsel at Snell & Wilmer prior to being elected to Congress. 
The Feb. 4 article "The Therapist Down the Hall" incorrectly spelled the name of Hogan Lovells benefits director Alaiki Harris. We apologize for the errors.