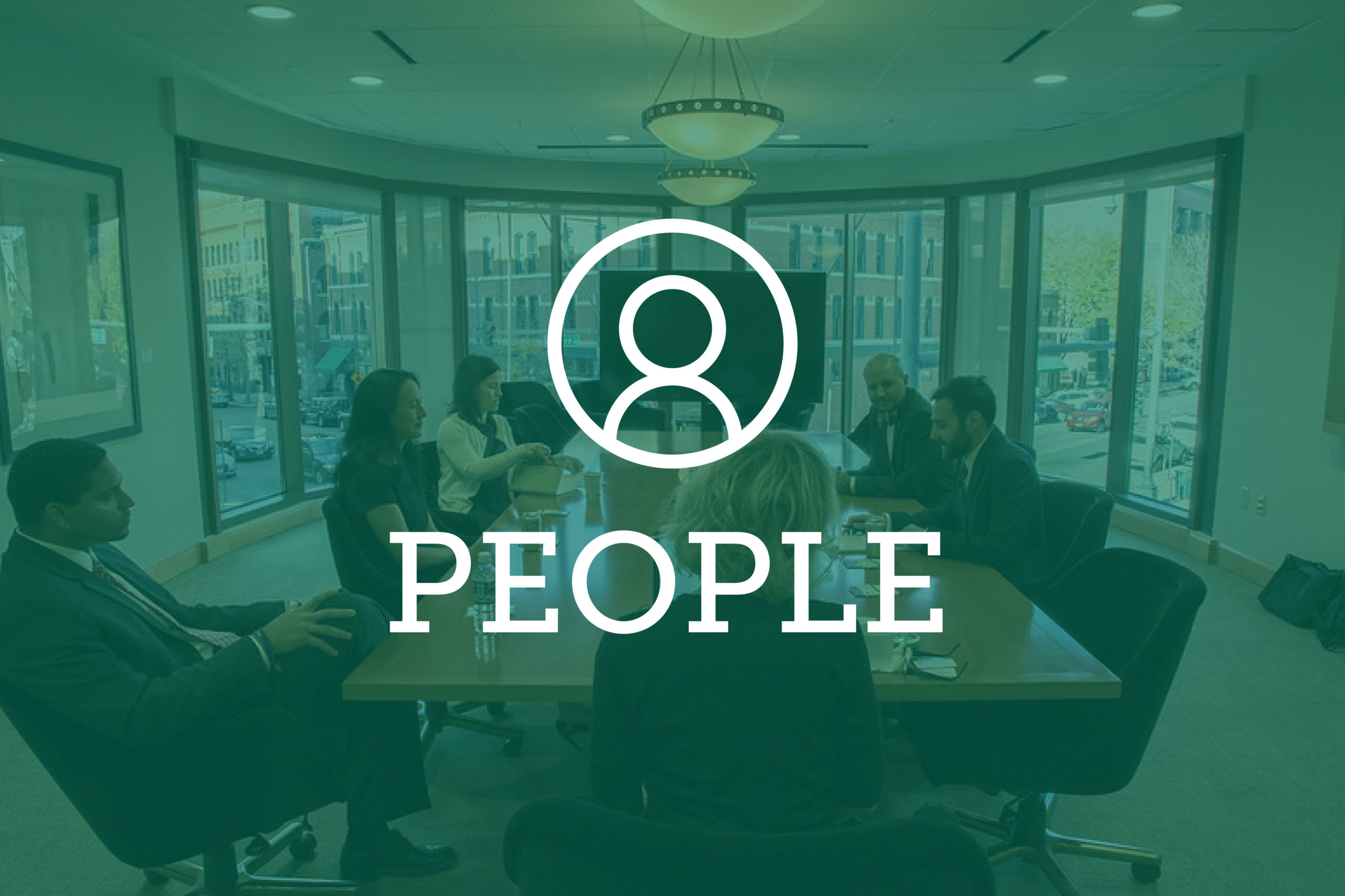 Bryan Cave Leighton Paisner announced Tuesday that Denver-based corporate partner Sean Odendahl was appointed as the firm's chief transformation officer. 
The appointment was made alongside the announcement of the firm's accelerated growth program called Project Advance. As part of its new platform, BCLP has combined its corporate and finance practices and appointed leaders for the firm's three new primary global business departments.

LATERAL WATCH
Coan Payton & Payne announced Wednesday that Steven Mulligan has joined the firm.
Mulligan's practice focuses on business and commercial law, construction law, and bankruptcy and reorganization. He has experience helping clients review and negotiate contracts, buy or sell companies and assets, obtain financing, form and govern business entities and plan for business succession.
Mulligan is admitted to practice before all courts in Colorado, the U.S. Court of Appeals for the 10th Circuit, U.S. Bankruptcy Appellate Panel for the 10th Circuit, U.S. District Court of Colorado and the U.S. Bankruptcy Court for the District of Colorado.
JUDICIAL ANNOUNCEMENTS
The 1st Judicial District Nominating Commission will meet via videoconference on Nov. 17 to interview and select nominees for appointment by the governor to the office of district judge for the 1st Judicial District (Gilpin and Jefferson counties). The vacancy will be created by the retirement of Judge Chris Bachmeyer. The vacancy will occur on Nov. 30.
Application forms are available from the office of the ex officio chair of the nominating commission, Justice Brian D. Boatright, 2 E. 14th Ave. in Denver; and the office of the court executive, Gail Pickarts, 100 Jefferson County Pkwy, Ste. 3030 in Golden. Applications also are available on the court's home page at http://www.courts.state.co.us/Careers/Judge.cfm
Applications must be submitted by 4 p.m. Oct. 30. Late applications will not be considered. Any person wishing to suggest a candidate to fill the vacancy may do so by 4 p.m. Oct. 23.
The members of the nominating commission for the First Judicial District are: John G. Lee and Jeanie Vela, both of Arvada; Nicole Dews and Laura Martinez, both of Lakewood; Alison Zinn of Littleton; and Linza Douglas and Danielle Radovich Piper, both of Golden.
Applications are now being accepted for upcoming vacancies on 10 Judicial Nominating Commissions throughout Colorado.
As of Dec. 31, there will be 13 total vacancies in the 2nd, 7th, 9th, 11th, 12th, 15th, 17th, 19th, 20th and 22nd judicial districts. 
More information on nominating commissions may be found on the Judicial Branch website. Applications will be accepted on a rolling basis, with initial application review and consideration beginning on Oct. 30. Applications may be made only online at the State of Colorado Boards and Commissions Application page at www.colorado.gov/governor/boards-commissions-application.