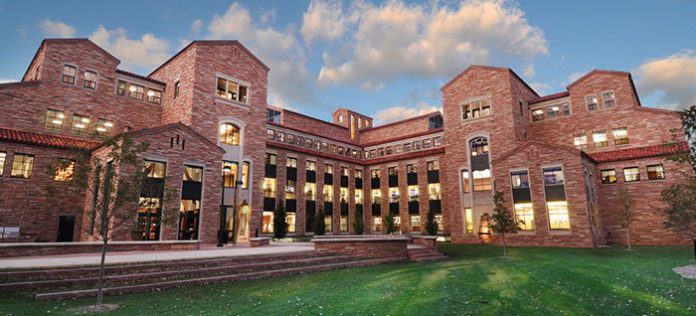 Two University of Denver Sturm College of Law teams won first and second place at the national ABA Law Student Tax Challenge–LLM division in New Orleans earlier this month. The team of Christine Kuglin and Kasia Parecki earned top honors and the team of Gretchen Bundy-Ladowicz and Dave Wilson, both online students, took second place honors in the competition. 
To qualify for the challenge finals, law student teams were asked to solve a complex business problem that might arise in everyday tax practice. Teams were initially evaluated on two criteria: a memorandum to a senior partner and a letter to a client explaining the result. More than 40 teams competed in the LLM Division. 
The teams from Denver Law were among four teams selected to attend the finals, held at the ABA Section of Taxation 2019 Midyear Meeting, Jan. 17–19, in New Orleans. Each team defended its submission before a panel of judges representing the nation's top tax practitioners and government officials, including U.S. Tax Court judges. 
"Both teams gave extraordinary oral presentations and also submitted excellent written papers. I could not be more proud to have been in New Orleans to support them and share in their success," said Erin Stearns, associate professor and competition coach. 
ASSOCIATE WATCH
Holland & Knight announced Friday that Shay Talbitzer has joined the firm's Denver office as an associate attorney in the litigation practice group. She was previously an associate at Munsch Hardt Kopf & Harr in Dallas.  Talbitzer's practice focuses primarily on complex business and commercial litigation. She has represented developers, builders, contractors, banks, lenders, landlords and land owners in various contractual, condemnation, environmental, real estate and regulatory matters.  
Talbitzer received a law degree from Baylor University School of Law and a bachelor's degree from the University of Nebraska-Lincoln. She is admitted to practice law in Colorado and Texas. 
JUDICIAL ANNOUNCEMENTS 
Corinne Magid, Jennifer Melton and Kristan Wheeler were announced Wednesday by the 1st Judicial District Nominating Commission as the final nominees for an open Jefferson County judgeship. The nominee chosen for the position will replace Judge Ryan Stuart, now on the 18th Judicial District court. Magid and Melton are both from Golden, while Wheeler lives in Arvada. 
The Colorado Constitution states, that as governor, Jared Polis has 15 days from Jan. 23 to appoint one of the three nominees to the position of county court judge within the next 15 days. 
Comments about the nominees may be sent to [email protected] for the governor's consideration. 
GOOD FOR YOU 
Davis Graham & Stubbs announced partner Kenzo Kawanabe will be chair of the Boettcher Foundation board of trustees for 2019. 
Brownstein Hyatt Farber associate Nick Larson was recently elected to the board of directors of the Boulder Jewish Community Center for a three-year term. In his role, Larson will work in partnership with his fellow board members and Boulder JCC's professional leadership to help strengthen the JCC's strategic priorities. 
CORRECTIONS
The Jan. 7 article "Federal Judge Rules Against Sweet Leaf" incorrectly stated the judge's position and the court the case was in. The case was in Denver District Court. 
The Jan. 21 article "Coats Gives First State of the Judiciary Address as Chief Justice" misstated one of Colorado's judicial districts that would receive two additional district judges under Senate Bill 43. The 4th and 19th districts would receive two additional judges under the bill. 
We apologize for the errors.