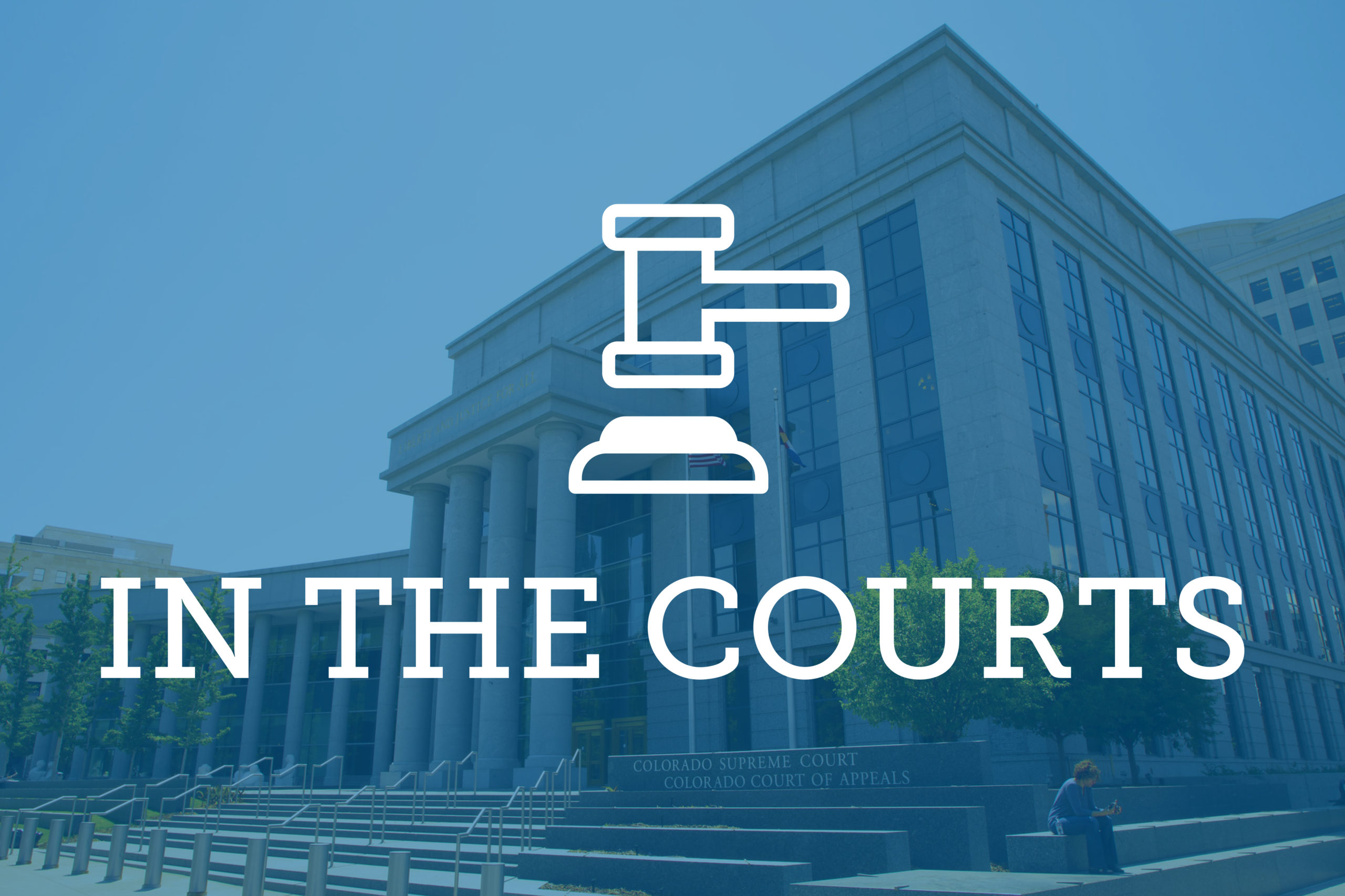 The Equal Employment Opportunity Commission filed two lawsuits against Colorado employers alleging they unlawfully fired employees after learning of their disabilities. 
The lawsuits, filed Sept. 11, each claim an employer fired an employee because they had a seizure at work. In each case, the EEOC says the seizure led to the employees' unlawful termination without the employer first seeking to accommodate their condition.
The defendants in the Americans with Disabilities Act complaints are Gollnick Construction, which does business as Colorado Excavating, and Waterway Gas & Wash Company. Gollnick fired an office assistant days after she'd suffered a seizure on the job. Waterway fired an employee at its Lone Tree location two weeks after he suffered a seizure; the company allegedly refused to engage in the interactive process with him. The lawsuits represent a pocket of ADA enforcement involving employees with epilepsy, which the EEOC has long watched but rarely taken to court.
The ADA requires employers to make reasonable accommodations for employees with disabilities so they can still perform the essential duties of their role, except where doing so would place "undue hardship" on the employer.
An estimated 3.4 million people in the U.S. have epilepsy, and the Epilepsy Foundation estimates one-third of them suffer from uncontrollable seizures.
"Negative stereotypes and fears about people with epilepsy are inadequate grounds for refusing to accommodate the disability or for terminating an employee with a seizure disorder," said EEOC Regional Attorney Mary Jo O'Neill in a press release announcing the lawsuits. "These two lawsuits stress that employment decisions should not be driven by stereotypes and fears about people with epilepsy."
Also in that release, Sarah Klein, CEO of the Epilepsy Foundation of Colorado said most people with epilepsy don't need work accommodations, "so employers should not presume that epilepsy has any impact on an employee's ability to do their job." Only one of the Sept. 11 lawsuits, the action against Waterway, identifies the plaintiff employee's condition as epilepsy.
While epilepsy discrimination isn't a hotspot for enforcement, the EEOC has been known to take action against employers on behalf of employees with the condition. In April, Golden Corral agreed to pay $31,000 to settle the commission's claims it fired a server at one of its Georgia restaurants for allegedly being "unwilling or unable to manage her seizure condition." A Washington-based company, Diamond B Constructors, is defending an EEOC lawsuit filed June 2018. The company terminated a pipefitter after she disclosed she had epilepsy, and the company "unilaterally concluded without further inquiry" she couldn't work safely at heights, according to the commission.
The Gollnick case centers around the Wheat Ridge company's former office assistant, Dora Marquez, who was fired four days after she'd suffered her first seizure at work in March 2018. Marquez's job mostly involved clerical work, but she would sometimes drive parts, materials or permits to and from jobsites. She had previously disclosed that she took medication for seizures, according to the complaint. Marquez asked her manager to never call 911 if she had a seizure at work — which the EEOC framed in its complaint as a request for reasonable accommodation. The commission said that after this disclosure, Gollnick reduced Marquez's hours.
On March 16, 2018, Marquez suffered a seizure at work, which she had told her manager was imminent and took medication to mitigate, according to the EEOC. The complaint doesn't specify what tasks Marquez was performing at the time, how long her seizure lasted and whether she suffered ongoing effects from it. When Marquez returned to work the next day she was scheduled, she was given a termination letter saying, as the complaint quotes, her "pre-existing medical condition causing seizures should have been disclosed to Colorado Excavating when [she was] hired as an office assistant and requested to drive a company vehicle to pick up parts, permits and delivery tools to various job sites."
In addition to the unlawful termination claim, the EEOC is also claiming Gollnick commingled employees' medical and personnel files and shredded application files from job candidates in violation of the ADA.
Counsel for Gollnick did not respond to a request for comment.
The plaintiff in the other lawsuit, Tyson Aoyagi, was a line associate at a Waterway carwash location in Lone Tree. He was training for a team lead promotion when he had suffered his first seizure at the workplace in May 2017. Unlike in Marquez's case, Aoyagi was previously unaware he had a seizure condition and the employer had no notice of it prior to the incident, according to the EEOC.
Aoyagi's doctor cleared him to return to work a week later, recommending that he could still perform all of his current duties except for driving customers' cars. The location's general manager asked Aoyagi if the company could check his motor vehicle record to see if his license was suspended, and Aoyagi consented, according to the EEOC. The complaint doesn't specify the results of Waterway's inquiry, but afterward Waterway allegedly asked Aoyagi to resign. When Aoyagi refused, he asked for a reasonable accommodation, according to the complaint, which doesn't specify what accommodation he had requested. The EEOC claims Waterway told Aoyagi no accommodation could be made and terminated him June 6, 2017. The termination letter cited a "[f]ailure to maintain valid driver's license." 
Brooke Colaizzi, a member in Sherman & Howard's labor and employment law department in Denver, said accommodations for a seizure condition can vary widely among employees, whose seizures can differ vastly in frequency and length.
"It's very unpredictable compared to other impairments," she said.  Colaizzi is not party to either of the new EEOC seizure cases.
In some cases, an employee's need for accommodation could be minimal because the they have measures to handle their epileptic seizures themselves with little to no intervention from the employer. "It may be a matter of having an episode and then going back to work almost immediately," Colaizzi said. Colaizzi said that underscores the need for employers to approach employees with epilepsy on an individualized basis, as required by the ADA.
"Employers have to be extra careful to take the time to go through the [interactive] process," she said. "That's the employers' best defense … and that's really true for any condition." 
— Doug Chartier