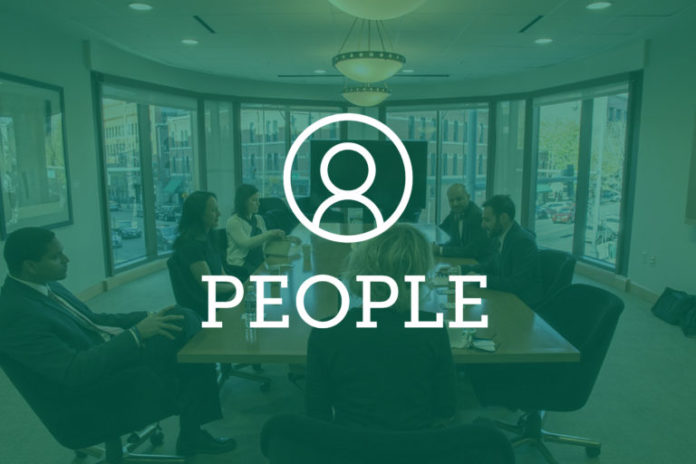 Have an announcement for Law Week Colorado's people section? Let us know.  
Law Firm Updates
Faegre Drinker announced Aug. 29 Dee Anne Sjögren and Mark Weakley have joined the firm as partners and Jeremy Kollitz as an associate in the investment management practice. Sjögren will provide advice to advisers and independent trustees for registered and private funds on fund management and regulatory and compliance issues. Weakley works with funds in all major asset categories. Kollitz will advise clients on regulations impacting private fund managers. 
Hall Estill announced Aug. 30 that J. Kirk McGill joined the Denver office as special counsel. McGill, a University of Denver Sturm College of Law graduate, is a full-service attorney with specialties in federal and state appeals, litigation, constitutional law and civil rights defense. 
Sherman & Howard announced Aug. 22 Angie Fletcher will join as its newest associate in its business and real estate practice group. Fletcher has experience in private practice, in-house counsel and industry experience in banking, manufacturing and energy. 
The Judiciary 
Gov. Jared Polis appointed Anne Kelly Aug. 29 to serve as the 12th Judicial District Attorney. Kelly previously worked in positions with Colorado's 18th, 19th and 20th Judicial District Attorney's Offices. She focused on prosecuting domestic violence and trying cases on homicide, sexual assault and fraud. Kelly began the position Sept. 1. 
On Aug. 29 Judge Philip Brimmer authorized the use of video and telephone conferencing for various criminal hearings for another 90 days, due to the pandemic. District Court General Order 2022-8 extended the authority under the CARES Act. 
Polis also made two judge appointments this week. On Aug. 30, Anita Crowther was appointed to the 19th Judicial District Court, filling the vacancy created by the Oct. 1 retirement of Judge James Hartmann. Crowther, a county and district court magistrate for the 19th District, formerly served as a shareholder and senior associate attorney at Jorgensen, Brownell & Pepin P.C. and was a deputy district attorney for the 17th and 19th judicial districts. 
Polis appointed William Furse to the 22nd Judicial District Court Aug. 31. Furse is filling the vacancy created by the January 2023 retirement of Judge Douglas Walker. The University of Illinois Chicago John Marshall Law School graduate is a sole proprietor of the Law Offices of William Furse, LLC where his practice consists of criminal defense, family and tribal law. 
Finalists for the 20th Judicial District Court judgeship were selected Aug. 31. The nominating commission announced three potential candidates for the position created by the Oct. 6 retirement of Judge Norma Sierra. Shana Beggan of Erie, Robert Gunning of Louisville and Monica Haenselman of Boulder were chosen as finalists. The governor has 15 days from Sept. 1 to appoint one of the nominees. 
Court of Appeals judge finalists were selected by the Supreme Court Nominating Commission Aug. 31. Six finalists — Priscilla Jeffrey Loew, Katharine "Katy" Lum, Melissa Meirink, Karl Schock, Grant Sullivan and Don Toussaint — were chosen for two vacancies for the Colorado Court of Appeals. The vacancies were created by the Oct. 29 retirement of Judge Michael Berger and the Nov. 5 retirement of Judge David Richman. The governor had 15 days from Aug. 31 to appoint two of the nominees. 
Odds & Ends
The Center for Legal Inclusiveness announced Aug. 31 that associate director SJ Snyder left the CLI Aug. 30. Snyder is being replaced by Meghan Bush, the program manager for the Colorado Bar Association's Public Legal Education program. Bush starts Sept. 13.