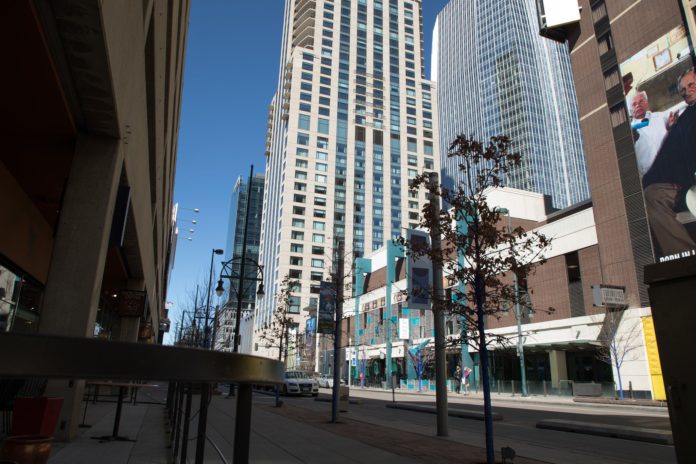 Last year was one of the best for the mergers and acquisitions market, according to multiple M&A attorneys in Colorado. Those same attorneys were prepared for a change. 
2020 has seen a freeze on deals due to the current COVID-19 pandemic, and attorneys are in agreement that the future of the M&A market is uncertain.
Brownstein Hyatt Farber Schreck held a presentation in January discussing how, in many ways, 2019 was a record year for M&A, and especially in middle market deals, valuations and multiples. In 2019, sellers had more leverage and bargaining power than they had since 2008, and sellers held power in valuations, multiples and deal terms.
"COVID's had a drastic impact — a traumatic impact — on M&A," Agron said, describing pre-COVID and post-COVID as completely different environments. In many ways the COVID-19 pandemic has shut down the M&A market, he added.  A number of deals in the pipeline were completed, but some buyers did terminate and walk away, such as Victoria's Secret's deal with L Brands, Agron said. According to business website Bizwomen, the private equity firm Sycamore Partners LLC of New York had a $525 million deal to buy a majority in Victoria's Secret, but backed out, arguing the response to COVID had "lowered the brand's value."
The economic turmoil doesn't mean deals are completely off the table, though. Ryan Tharp, an attorney in the business and corporate group at Fairfield and Woods, said he closed a standard deal with an equity buyer last month. But, he recounted speaking with an investment banker recently who said 85% of his deals were either put on hold or cancelled outright. Obviously, that is a large drop, Tharp said. 
Alexandra Metzl, a shareholder at Brownstein, said she has had deals close amidst the pandemic. "We are lucky, as an industry, that working from home is acceptable, comfortable and technically feasible," which in turn has made deals possible to continue, she said. In terms of trends, she has seen companies that already have deal pipelines, or were in the process when the pandemic slowed things down, and for the most part these deals can and have continued. Deals that involved in-person diligence or management meetings have become difficult and were put on a 30-day pause, she said.  
Big deals were vulnerable, Metzl said. Her practice focuses on middle market and lower-middle market, and those smaller deals still had good value propositions, she said. There were obvious logistical challenges and issues to address, but generally those were still good in terms of companies, values on both sides and push through, she added.
Regardless of how the M&A market looks right now, the big question is what it will look like later this year. Tharp said he doesn't know, and he feels no one knows, what will happen in six months or a year. If the shutdown were minimal, and the economy came "roaring back" quickly and people were able to get jobs and spend money, this "may just be a little blip and not a big deal on M&A or deal perspectives."
"But that unknown is why private equities and buyers in general are just sitting on their money, because they don't know what's going to happen," he continued. Some businesses are more recession-proof than others, he said, but it's hard to know how to act because of the uncertainty.
In terms of securities and raising money, Tharp thought the same general principles applied. If potential investors are willing to put money into a company because they felt there's logical reasoning for why that business is successful, such as a technology business, will lead to investments still being made. Clients are still proceeding with investments, Tharp said. "I think it's too soon to say if that's going to slow down significantly … but it's too soon to say if that's going to be a blip in the market."
And, despite 2019's successes, the economic slowdown might have been coming regardless of the pandemic. "I think for us, as M&A lawyers, we felt the adjustment to the market was long overdue and the valuations for the last few years have been high, as typical cycles go," Metzlsaid. "I think we all looked at the past 18 months and even this year, put aside the pandemic, with weariness." She added that election years often see compressed deal activity at the beginning of the year.
Tharp also felt there had been a significant change from 2019 to 2020. Last year, there was a general feeling of wondering when the recession would come, Tharp said. The market has been going strong for 10 or 11 years, "longer than almost ever since World War II," Tharp added. He mentioned you would get this idea from reading the New York Times, the Denver Post or Wall Street Journal, but there was some feeling that something would "slip" because it was inevitable. "But, that's different than saying 20% unemployment, or whatever we're at now," Tharp said.
Agron also shared the sentiment that the pandemic might have simply brought about what many were already expecting. The real impact of COVID was to shut down the pipeline of new deals, Agron said. 
Many buyers "took their foot off the gas" and entered a wait-and-see mode, he said. Prior to COVID, the market had a "12-year run-up," according to Agron. "And everyone knew that was going to change, we just didn't know when or how."
As of May 11, some deals activity had resumed. Now that things are reopening, people can say they've hit the bottom, Agron said. "At least we can develop projections — who knows how accurate it is, but months ago you couldn't even put a projection in place because you didn't know when it was going to resume," he said.
Peter Moore, chairman of the business law department at Robinson Waters & O'Dorisio, said "the story is not yet written," regarding the remainder of the year. And for the second quarter of 2020, he hoped clients would have both good physical and economic health. If April was looked at as the first month of the second quarter, it appears all is going well, Moore said. 
Moore feels the limit on the activity will first appear in May and June, and people will sit on the sidelines waiting to see. He had spoken with others in the firm, and many deals had closed in the first quarter. "For a group our size, we closed a decent number of transactions mostly on the sell side, during the first quarter," Moore said, adding there are a number of scheduled closings in the second quarter.
The transaction flow has been good so far, but a number of those he spoke to felt there will be a slowdown, Moore said. Some transactions being worked on were believed to close, "the parties who are involved in the transactions are anxious to get back to them, and they also know the transactions will not go away."
Moore didn't know how best to characterize the situation. 
"It's certainly not stopping, and not slowing down, because the transactions which were identified will close and are still alive, they haven't gone away, but the closings into the second quarter are still being delayed."
The deal activity is mainly coming from firms with plenty of cash, who are opportunistic and looking to get back into the market, Agron said.
"We may still see the typical election year hesitation, that's just generally a very difficult year, but I think you're going to see the deals get done with companies which were solid already, ones where in person diligence is not necessary, are good value propositions and maybe lower dollar value," Metzl said. 
— Avery Martinez